The Importance of Art
Learning through and about the arts enriches the experience of studying while at school as well as preparing students for life after school.
Arts subjects encourage self-expression and creativity and can build confidence as well as a sense of individual identity.

Creativity can also help with wellbeing and improving health and happiness – many students in the TALE study commented that arts lessons acted as an outlet for releasing the pressures of studying as well as those of everyday life.

Studying arts subjects also help to develop critical thinking and the ability to interpret the world around us. The

Tate https://www.tate.org.uk/art/talking-point/why-study-art
"Creativity is critical thinking and without it how are you going to open up and ask harder questions? Art opens up those… possibilities to think beyond what we already know." Catherine Opie, artist
Art
Intent
Our vision at Brierley is to stimulate children's creativity and imagination and build self-confidence and develop love and appreciation of art. We foster the life skills of self-discipline and commitment and children feel safe to express what they see, feel and think through different media. Art unites our school and develops a sense of community and Christianity where children feel a sense of achievement and are proud to share their art and design.
Enter text...
Our Art Gallery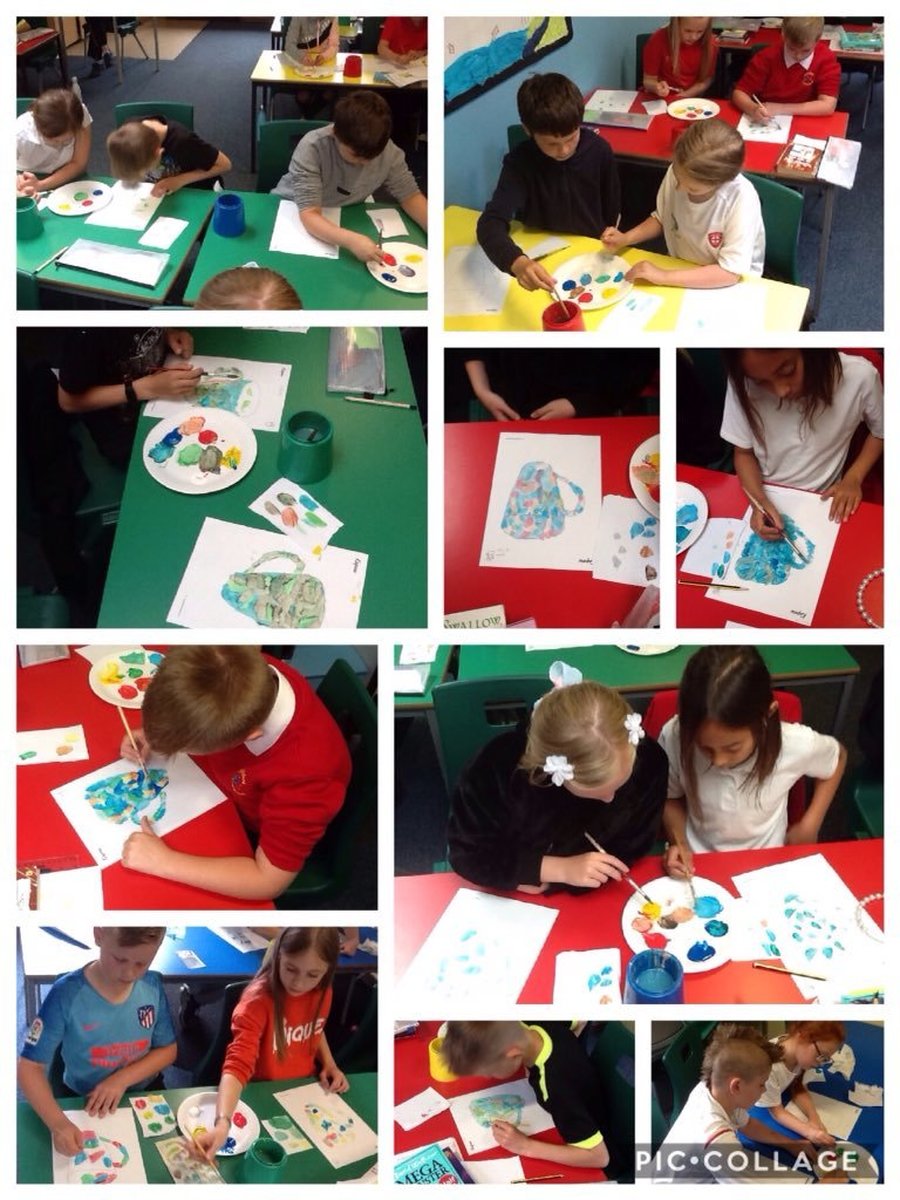 Implementation
As a school and in accordance with the National Curriculum's expectations, the teaching of art is supported by the KAPOW Art Scheme plans, ensuring a well-structured approach to this creative subject whilst being easily adapted for children with SEND. We aim to ensure that all pupils:
Produce creative work, exploring their ideas and recording their experiences

Become proficient in drawing painting, sculpture and other art, craft and design techniques

Evaluate and analyse creative works using the language of art, craft and design

Know about great artists, craft makers and designers, and understand the historical and cultural development of their art forms Class teachers are responsible for teaching art. We take every opportunity to develop links with outside agencies and experts, in order to enrich our Art and Design provision.
Subject content
FS2
Expressive arts and designs (Exploring using media and materials)
Children safely use and explore a variety of materials, tools and techniques, experimenting with colour, design, texture and function.
Expressive arts and design (Being imaginative)
Children use what they have learnt about media and materials in original ways, thinking about uses and purposes. They represent they own ideas, thought and feelings, through design and technology, art, music, dance, role play and stories.
Key stage 1
Pupils should be taught:
to use a range of materials creatively to design and make products

to use drawing, painting and sculpture to develop and share their ideas, experiences and imagination

to develop a wide range of art and design techniques in using colour, pattern, texture, line, shape, form and space

about the work of a range of artists, craft makers and designers, describing the differences and similarities
Key stage 2
Pupils should be taught to develop their techniques, including their control and their use of materials, with creativity, experimentation and an increasing awareness of different kinds of art, craft and design. Pupils should be taught:
to create sketch books to record their observations and use them to review and revisit ideas

to improve their mastery of art and design techniques, including drawing, painting and sculpture with a range of materials [for example, pencil, charcoal, paint, clay]

about great artists, architects and designers in history.
Impact
Our children enjoy the self-expression that they experience in both Art and Design Technology. They are always keen to learn new skills and work hard to perfect those shown to them. The children's art can be cross-curricular, and helps them to express feelings and emotions in art, as well as show their knowledge and understanding in history, geography and science. Through their art and design, the children are able to reach out into the community, with our pupil's artwork being displayed in a school art gallery during different times of the year for parents to visit.
Useful Curriculum Documents
Art Vocabulary Progression Document Year 1 - 6
Art Progression of Skills Factual of Knowledge of Artists Year 1 - 6
Art Progression of Skills Making Procedural Year 1 -6
Art Progression Skills Generating Ideas Conceptual Knowledge Year 1 - 6
Useful Websites for parents and children
https://www.tate.org.uk/kids Great interactive art content but the aesthetics of the site make it a joy to use!
https://britishmuseum.withgoogle.com/ The British Museum. Take a virtual tour around the art exhibits in the British Museum.
https://www.louvre.fr/en/online-tours The Louvre. Take a virtual tour around the art exhibits in the Louvre.
https://www.nationalgallery.org.uk/visiting/virtualtour/ The National Gallery. Take a virtual tour around the art exhibits in the National Gallery.
https://www.nga.gov/education/kids-app.html The National Gallery for Kids. Discover the world of art in a fun and easy way!
https://www.moma.org/interactives/destination/# MOMA offers Destination Modern Art for the younger crowd. "Listen" to a painting or create an online collage. Destination Modern Art allows children and adults explore paintings, sculptures, and installations together through online activities and hands-on projects.
https://www.metmuseum.org/art/online-features/metkids/time-machine The time machine at the Met offers children a fun way to search their collection. It makes perusing the MET's huge collection fun by allowing them to search by time period, big idea, or geographical area.