Our science curriculum inspires and motivates our children by giving them opportunities to work like scientists. By providing them with the experience of exploring and investigating scientific phenomena in a range of different contexts, we ensure a continually evolving knowledge of the world around them.
Our children are encouraged to ask questions, select appropriate ways to answer them, experiment, make observations, reflect and have the resilience to make and learn from their mistakes in a safe environment. This empowers our children to obtain and apply fundamental skills that will equip them for an ever changing world.
Our engaging science curriculum ensures that we don't just cover the National Curriculum at Brierley, we build on it by mapping the progression routes through each scientific strand – chemistry, biology and physics. As a result, our children build on their knowledge and skills within each strand throughout each school year from reception to the end of year 6.
Please see the links below to our Progression in Knowledge and Progression in Working Scientifically documents with end points for each half term highlighted in yellow.
Working scientifically progression of skills Sept 2021.docx
Progression in biology physics chemistry knowledge Sept 2021.docx
We use the Plan Bee Scheme, as a tool to support us with the delivery of our Science Curriculum. We also use STEM experiments and Explorify.
Please see link below to a lesson from the Plan Bee Scheme for Year 3
Each topic provides a range of opportunities for the children to work as scientists, where they perform, predict and record practical experiments. At Brierley, working scientifically does not supplement our knowledge rich curriculum, instead our children learn through their experiments and investigations, therefore their understanding of science is deeper, and more secure as they find the answers to the main curriculum questions themselves.
Please see link below to see our Science Long Term Plans.
Science Long Term Plan 2021-2022
Please see link below to see our Science Structure
Please see link below to our progressions in working scientifically skills document with end points for each half term highlighted in yellow.
Science in EYFS
In EYFS children start to gain the scientific knowledge that they'll build on throughout their primary school years at Brierley, such as developing their skills of observation, prediction, critical thinking and discussion
Science in FS2 is incorporated into the different areas of learning:
Understanding of the World – The Natural World
Using their senses to explore the natural world – plants, animals, objects and seasons.
Making observations, identifying similarities, difference & changes
Communication & Language
Asking & understanding questions and communicating observations and ideas
Physical Development
Using tools and equipment
Health and hygiene
Opportunities are based upon the three Characteristics of Effective Learning:
Playing and exploring - children investigate and experience things, and 'have a go'
Active learning - children concentrate and keep on trying if they encounter difficulties, and enjoy achievements
Creating and thinking critically - children have and develop their own ideas, make links between ideas, and develop strategies for doing things
At Brierley teaching and learning in science is through a combination of teacher led activities & experiments and child led exploration in the different provision areas in the classroom and the outdoors.
SCIENCE THEME DAYS
At Brierley children love being scientists. Each term we supplement our curriculum delivery by providing children with further opportunities to work scientifically and carry out experiments developing even further their excitement for and love of science. We hope to inspire all children and in particular girls in a subject and possibly towards a career that is traditionally male dominated.
Our days are linked to current affairs, events or celebrations
Science Theme Day 1
Our first science theme day in November was based around light and/or electricity inspired by the celebrations of Diwali and Bonfire Night. Please see the individual class pages for information and photographs of this day.
Science Theme Day 2
Our theme day this term was inspired by Charles Darwin who was born on 12th February 1809. Each class learnt about the great scientist and carried out their own investigations related to the work and finding of this man.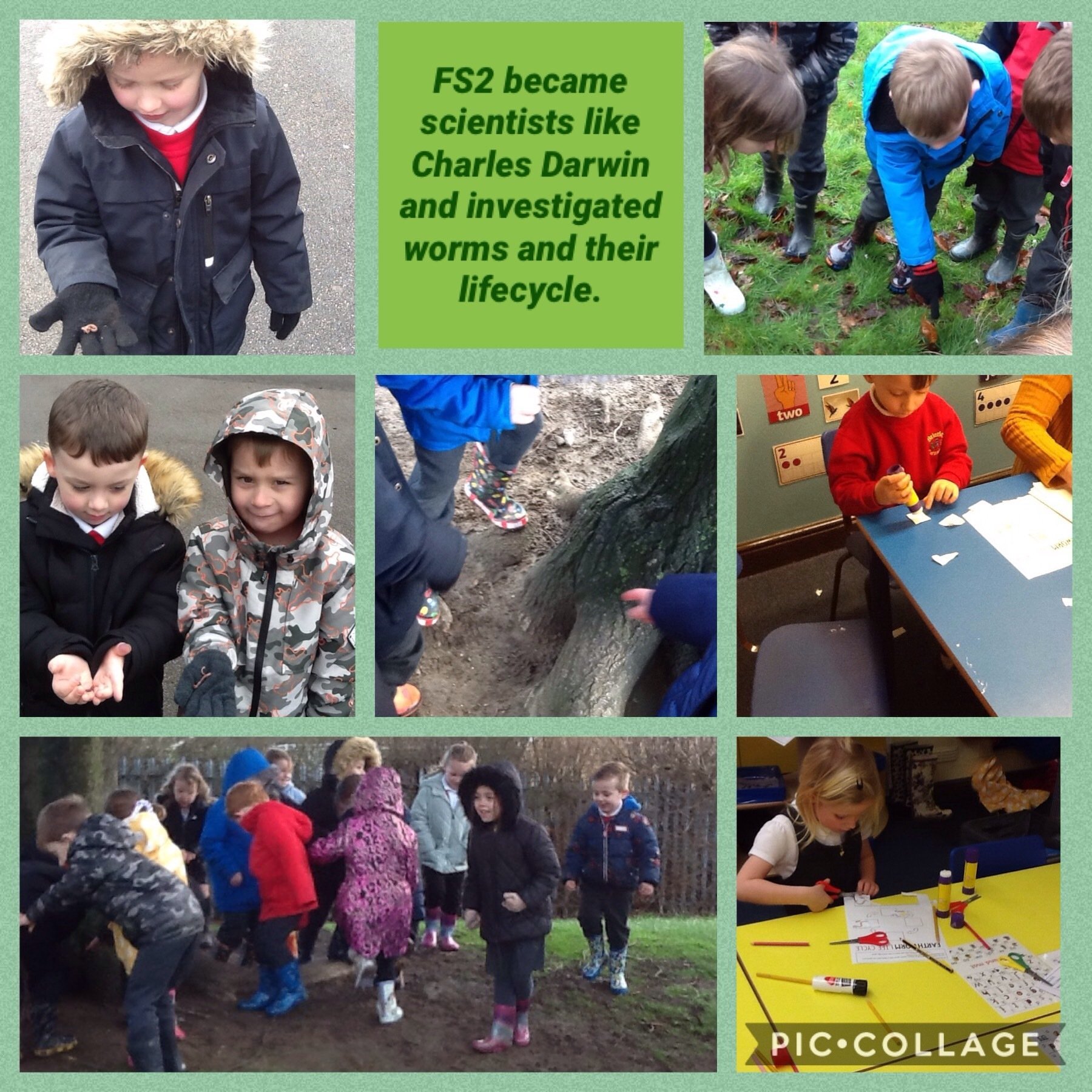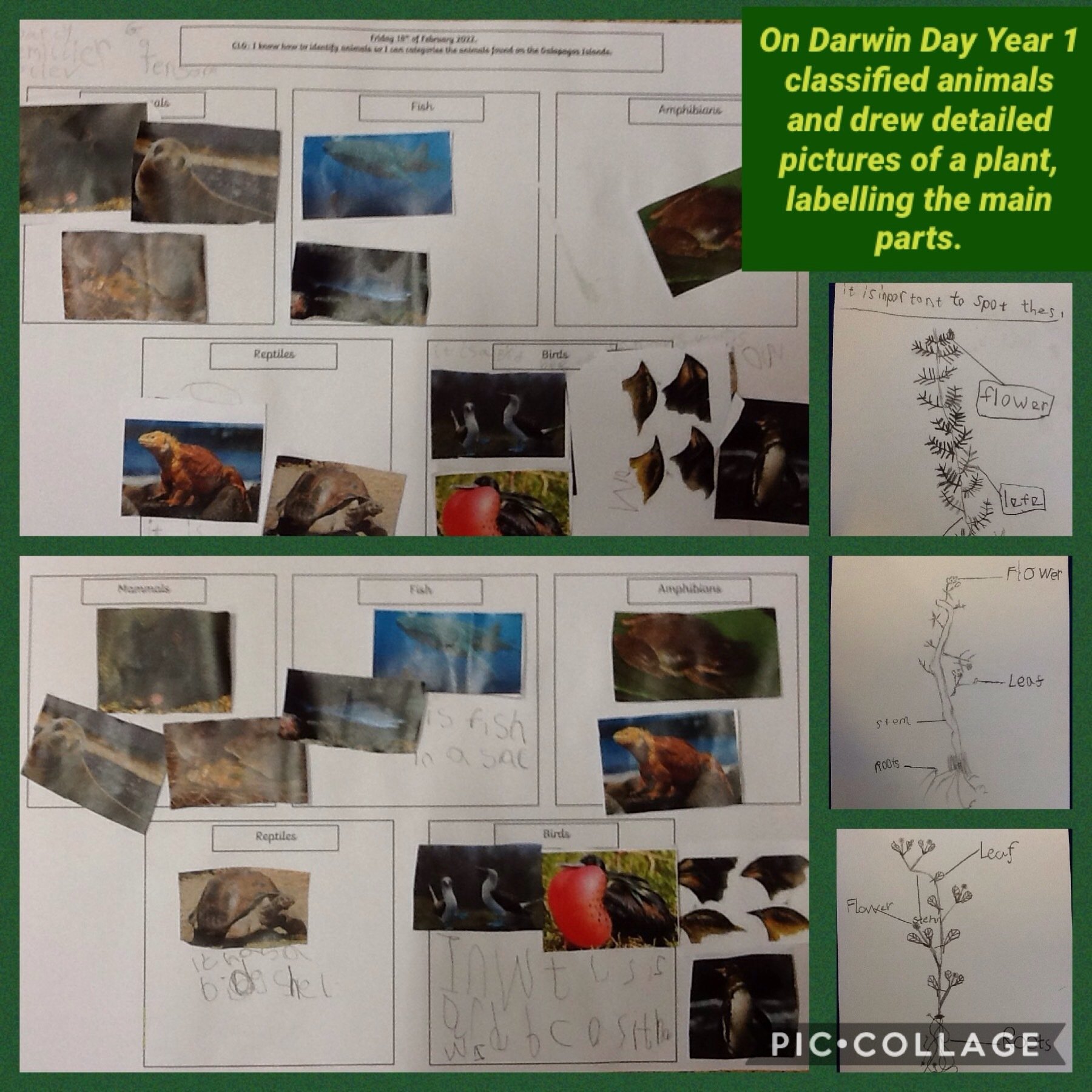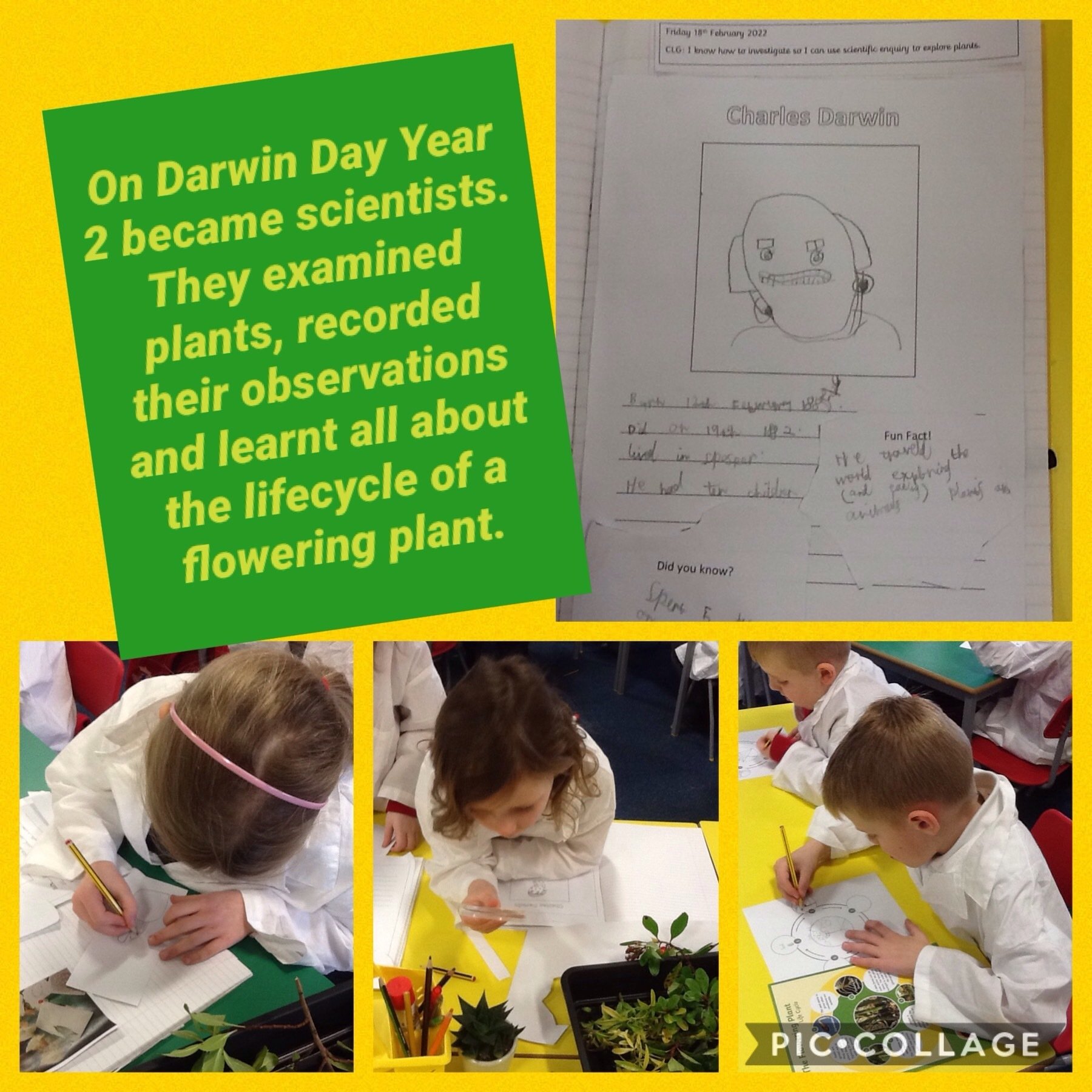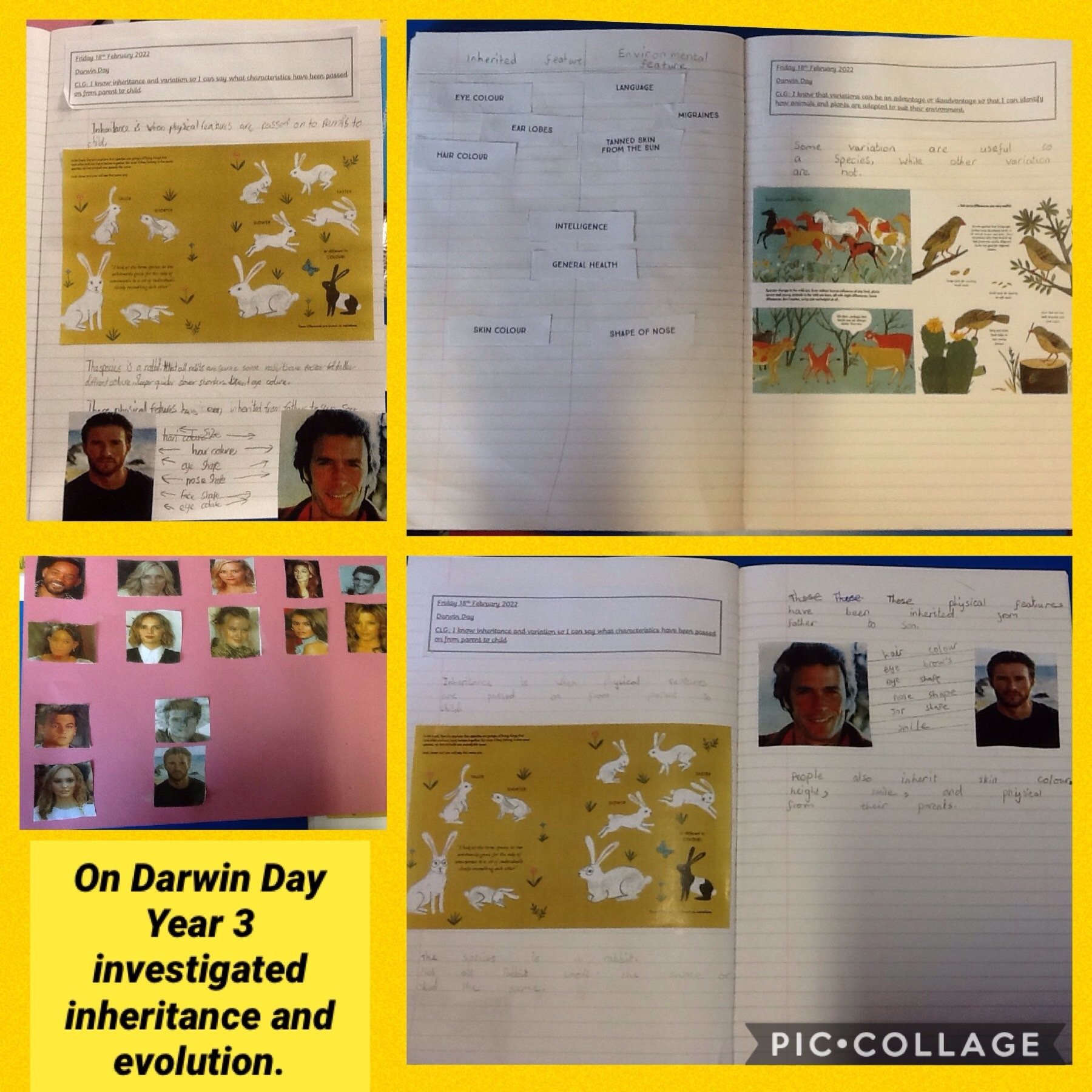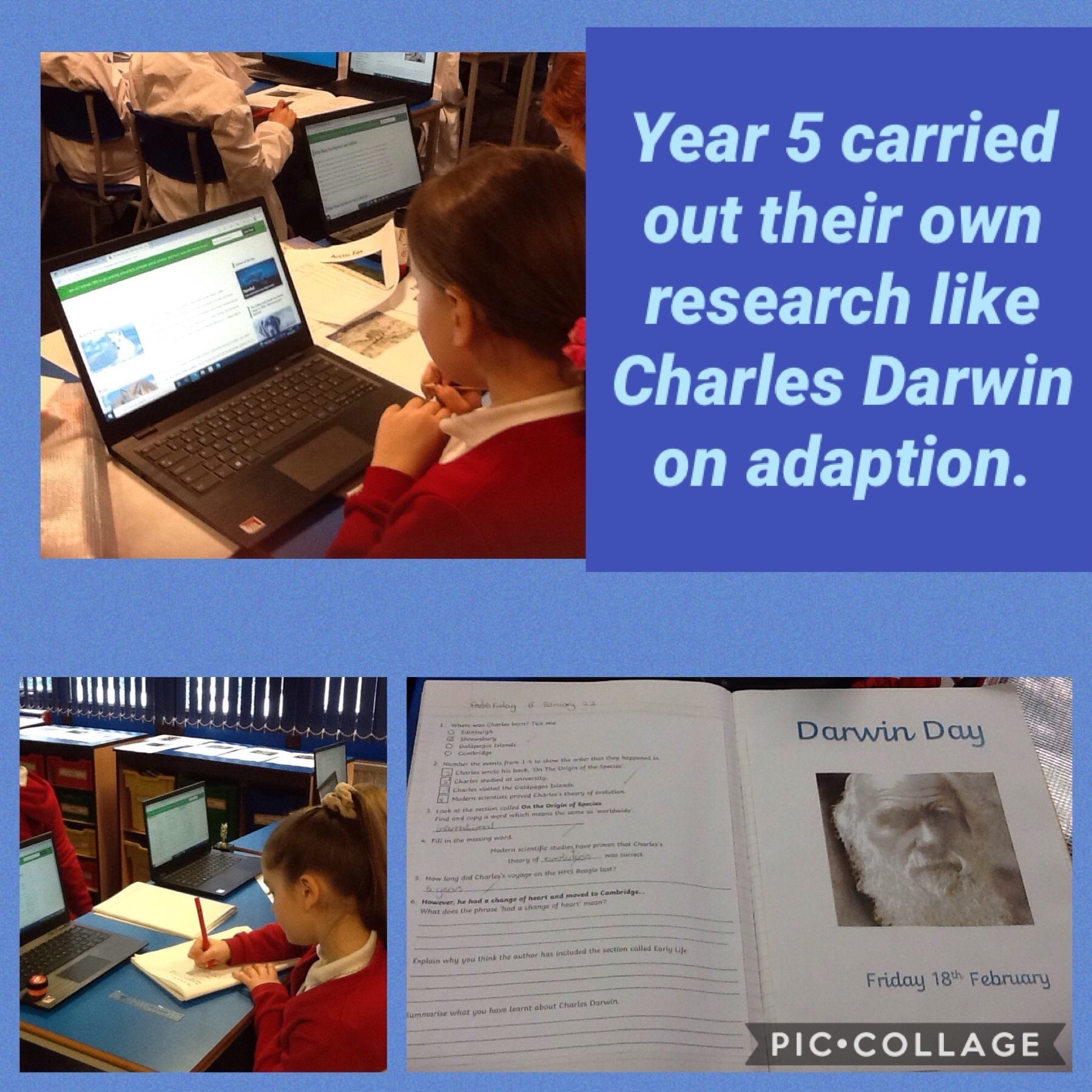 At the end of each topic, each child takes an end of unit quiz which gives teachers a summative indication of their knowledge and understanding. However, we use a system of formative assessment throughout each lesson, as this not only enables our teachers to find any gaps in the children's understanding and therefore provide support, but this system regularly enables our teachers to find opportunities to challenge our children even further.
For monitoring of assessment data, we then use the Insight system to input the level of attainment of each child, which is a teacher judgement based on National Curriculum expectations. This data is stored then reviewed regularly to help teachers review their progress, and at the end of the school year is then passed onto the next teachers to build upon.
SCIENCE IN FS2
Class Donaldson have been using the school grounds to explore the environment and develop their knowledge and understanding of plants and animals.
SCIENCE IN KS1
Class Blyton are testing the discoveries and inventions of different scientists and have been focusing on Sir Isaac Newton's discovery of gravity. The children tested his discovery by creating paper spinners and exploring how adding weight to the spinners affects them.
SCIENCE IN KS2
Class Morpurgo have used the school grounds to discover the different habitats of minibeasts.
Stories to inspire young scientists
Please see the links below to a list of books / stories for primary age children about actual scientists and their achievements and story books linked to particular topic themes.
Inspiring books about scientists