Class Dahl - Year 3
2021-2022
Year 3 Expectations - click on this link to find the end of Year 3 expectations in Reading, Writing and Maths.
Autumn 1 2021 Letter to Parents
Autumn 2 2021 Letter to Parents
Spring 1 2022 Letter to Parents
Spring 2 2022 Letter to Parents
Summer 1 2022 Letter to Parents
Summer 2 2022 Letter to Parents
Courageous Advocacy
In Class Dahl we have been thinking about courageous advocacy. This means that the children champion causes which are special and meaningful to them. These may be global issues or matters far more personal and closer to home.
We have decided to look at how we can reduce paper waste in class, school and in our community.
This initially starts with a class paper recycling box, encouraging the children and staff to recycle waste paper. This box has been decorated with messages about recycling by the children. The next step is to design a logo for our mission. The children have already decided on a motto
"Papers Savers, Planet Savers!"
Future actions - the children will be taking on the leading role on our courageous advocacy work. Therefore, future ideas and actions to develop our passion for the planet will be added to this webpage throughout the year, so look out for updates and photographs of the children being advocates for this important cause.
GEOGRAPHY
Today on our Geography lesson we looked at the water cycle. We looked outside at the clouds and found out how they help to move water around the planet. We all drew careful diagrams and enjoyed being geographers.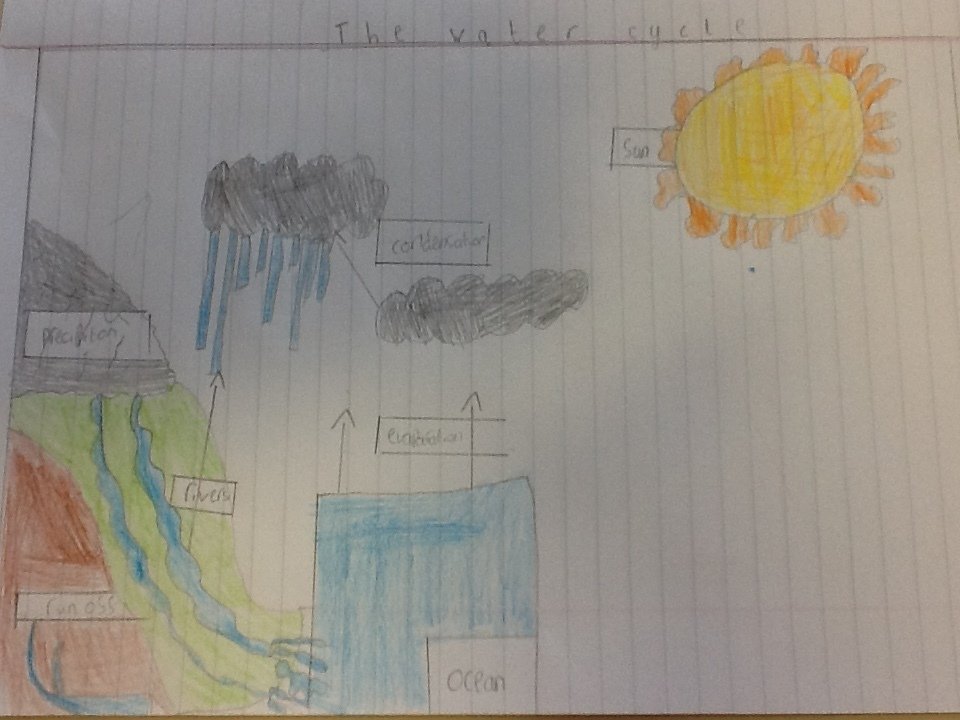 We have been using lots of different information sources to help us with our Geography. The children have been busy using atlases to find countries and continents around the world.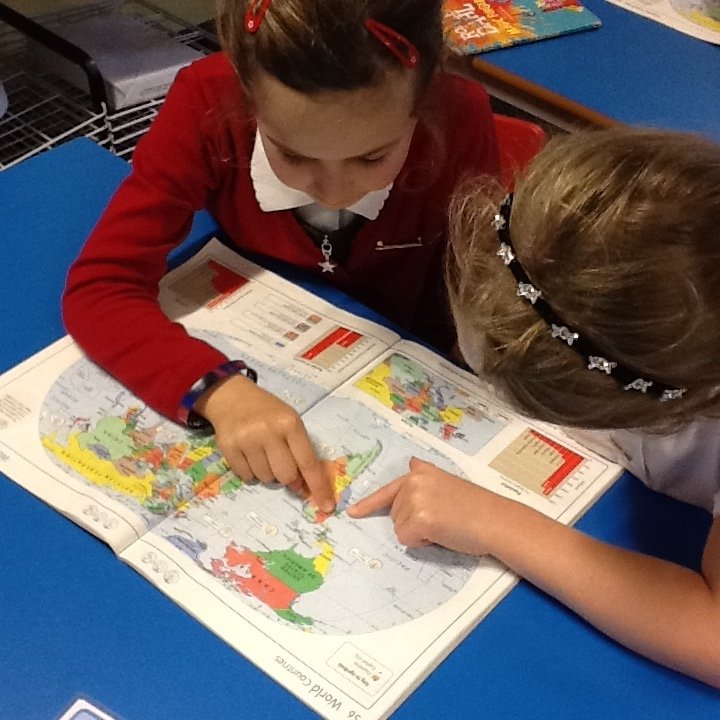 SCIENCE
We love being scientists! Mrs Gough gave us all a lab coat to wear for when we are working scientifically. This helps us to remember to use the correct scientific vocabulary, ask exciting questions and use our science skills in lessons.
On our science day we investigated the refraction of light. Here are some pictures of us working scientifically.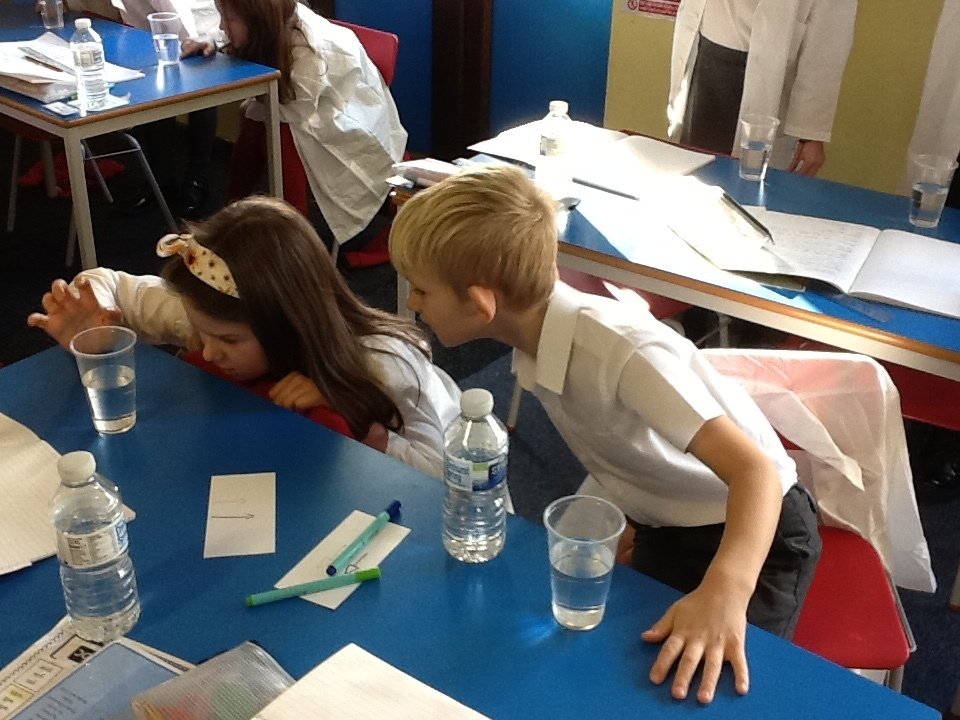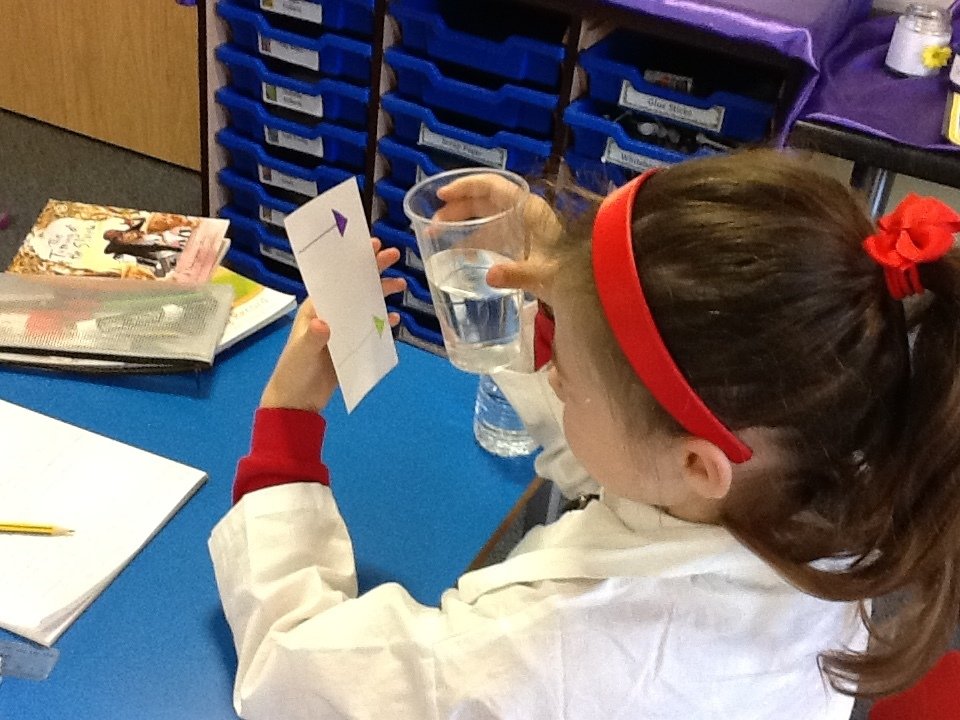 RELIGIOUS EDUCATION
We have been learning about The People of God in R.E lessons. The children enjoyed "hot seating" to ask questions to find out about Noah and how he listened to God.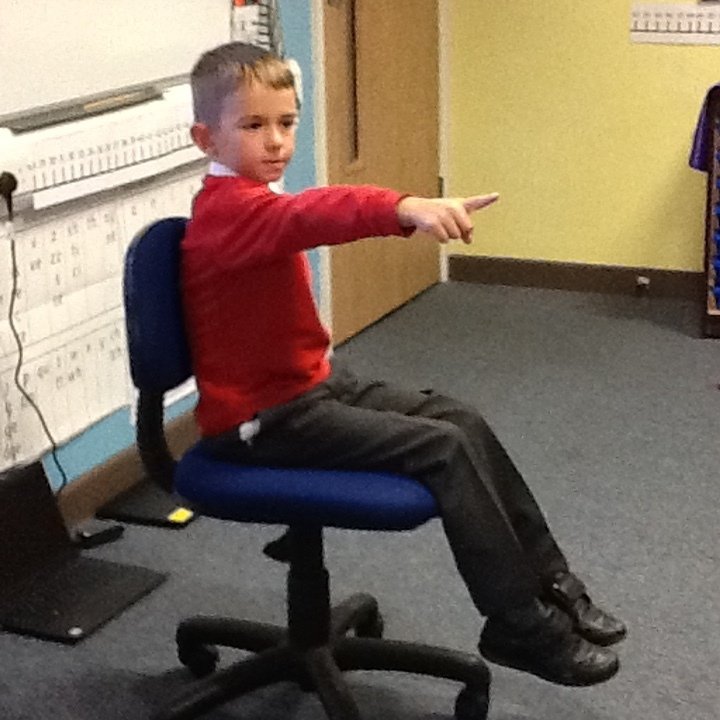 HISTORY
The children have been learning about the mummification process and why the Egyptians mummified people.
They took part in a role play session becoming the priest, the mummy and the embalmers.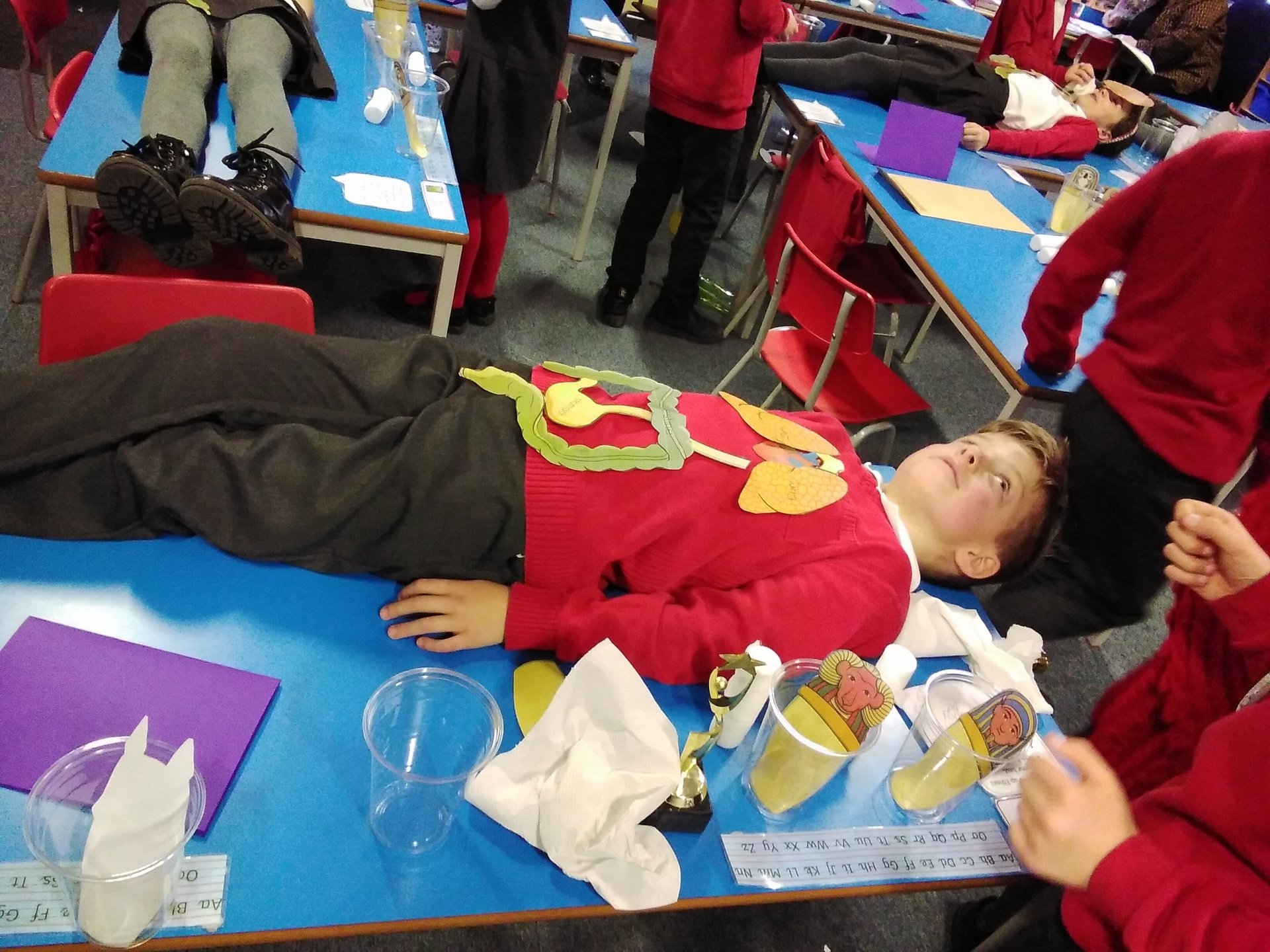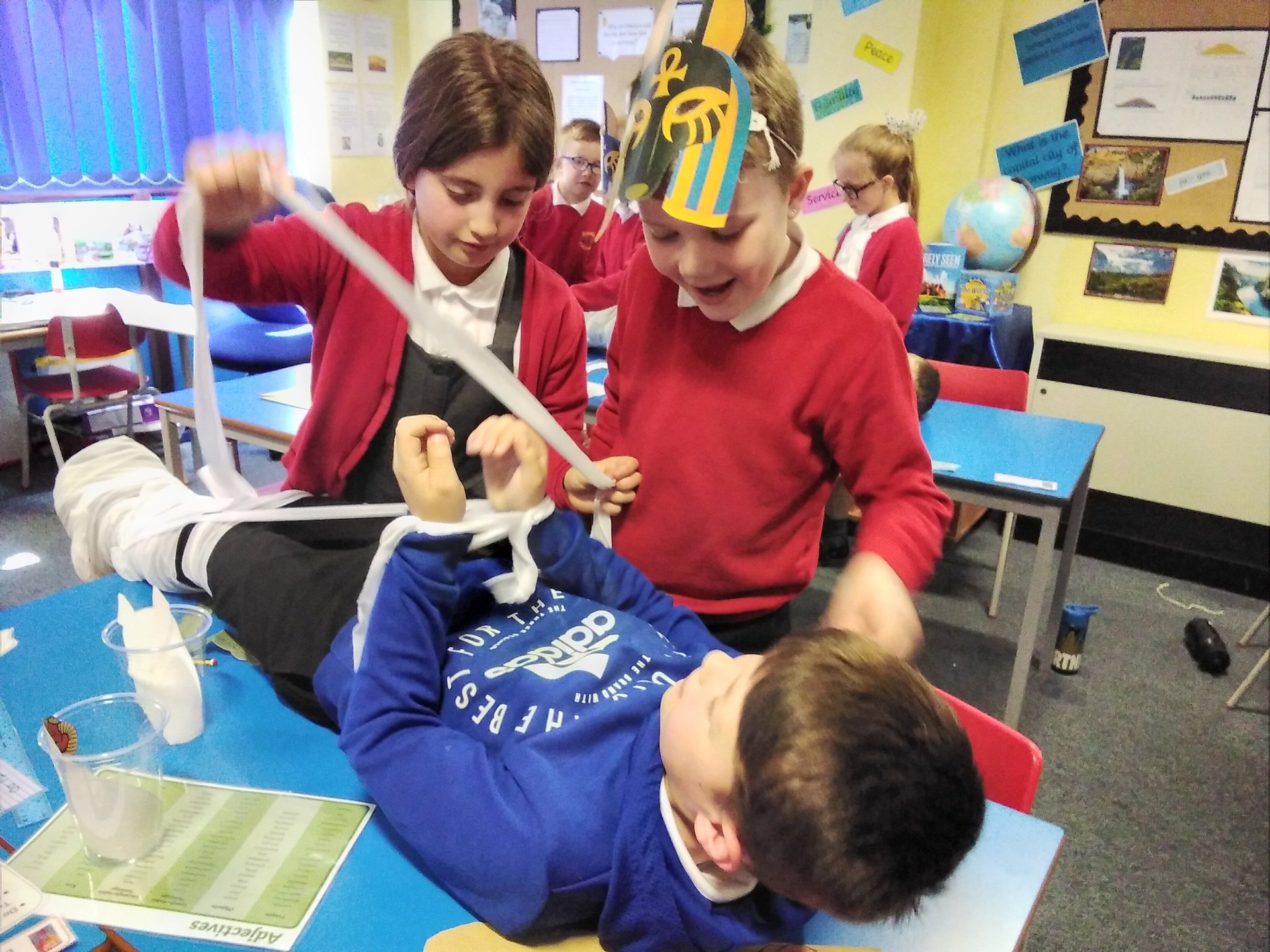 DESIGN TECHNOLOGY
We have been learning how to sew using cross stitch so that we can eventually make our own cushions. We had to concentrate very hard so that we could create a cross shape using the needle and thread.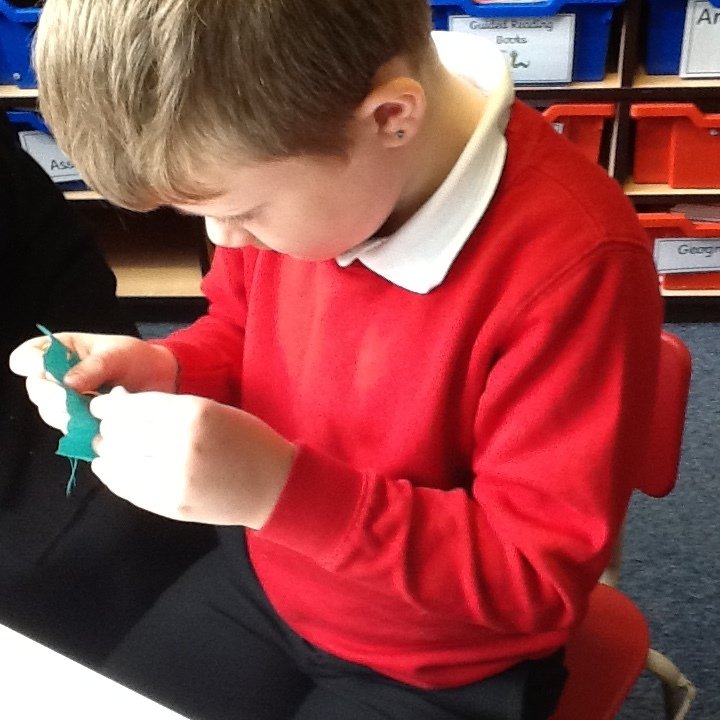 MUSIC
In music lessons we are learning how to play the glockenspiel to accompany our singing. Mrs Gough says that she is very proud of how well we are doing.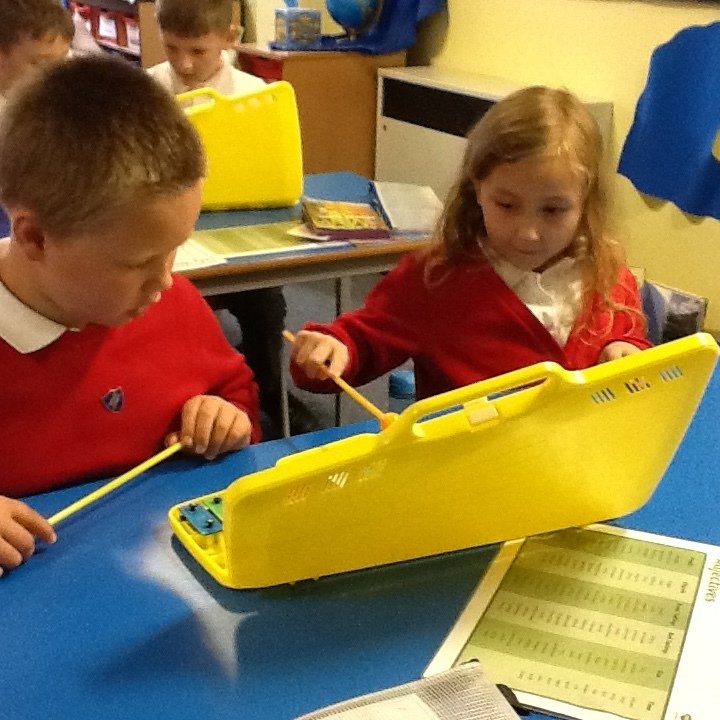 Welcome to Class Dahl!
We hope that you have enjoyed your Summer break and are feeling well rested. We are very excited to welcome you into our Year 3 class and can't wait to get to know you all. This webpage will be regularly updated so that you can see what we have been learning about in class. Daily tweets will also give you the opportunity to see the exciting learning happening in Class Dahl. Important information for parents/carers will also be added to this class page.
The Autumn curriculum letter informing you of the learning for the first half term is below.
We are looking forward to working with you and your children in the year ahead.
DESIGN TECHNOLOGY
Today in DT we have been learning how to create a simple cross stitch. Eventually we will be making cushions using the skills we are learning.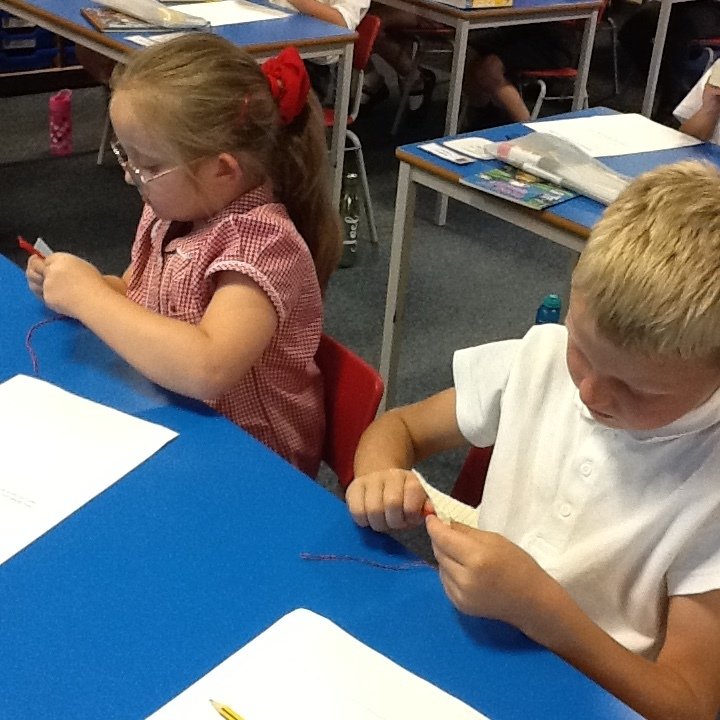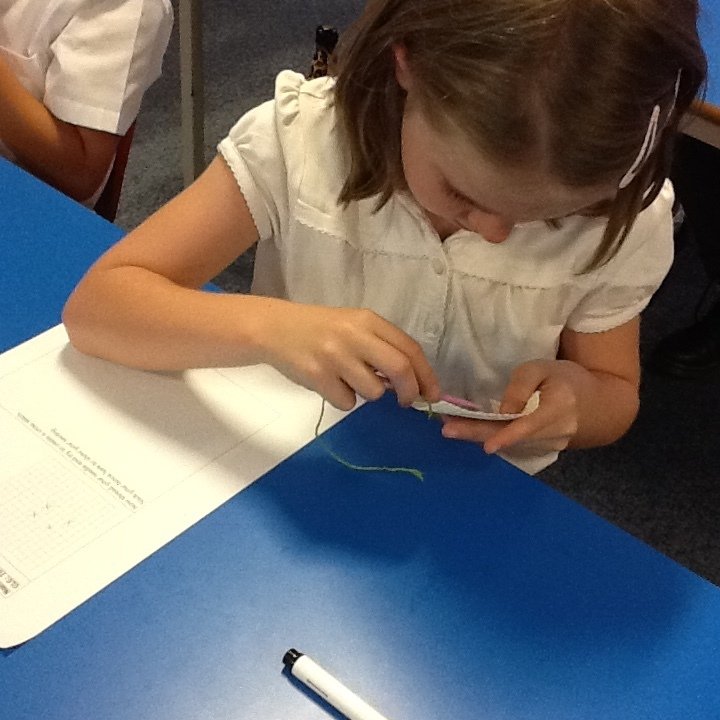 P.E
In PE we have been thinking about different ways to travel. Mr. Pickles told us that we had thought of some great ideas and tried very hard.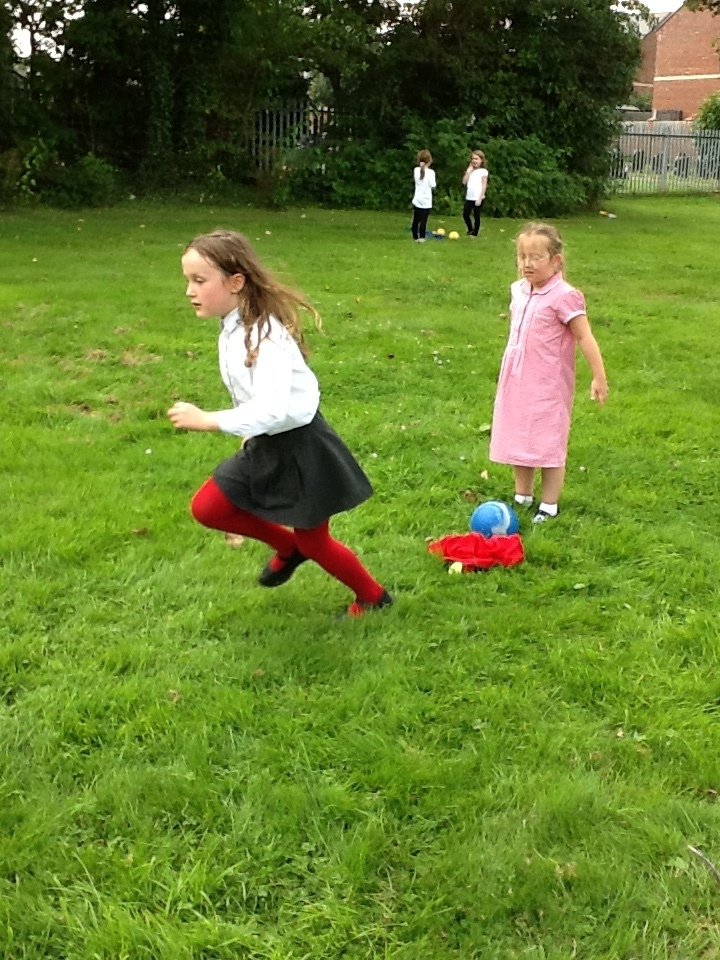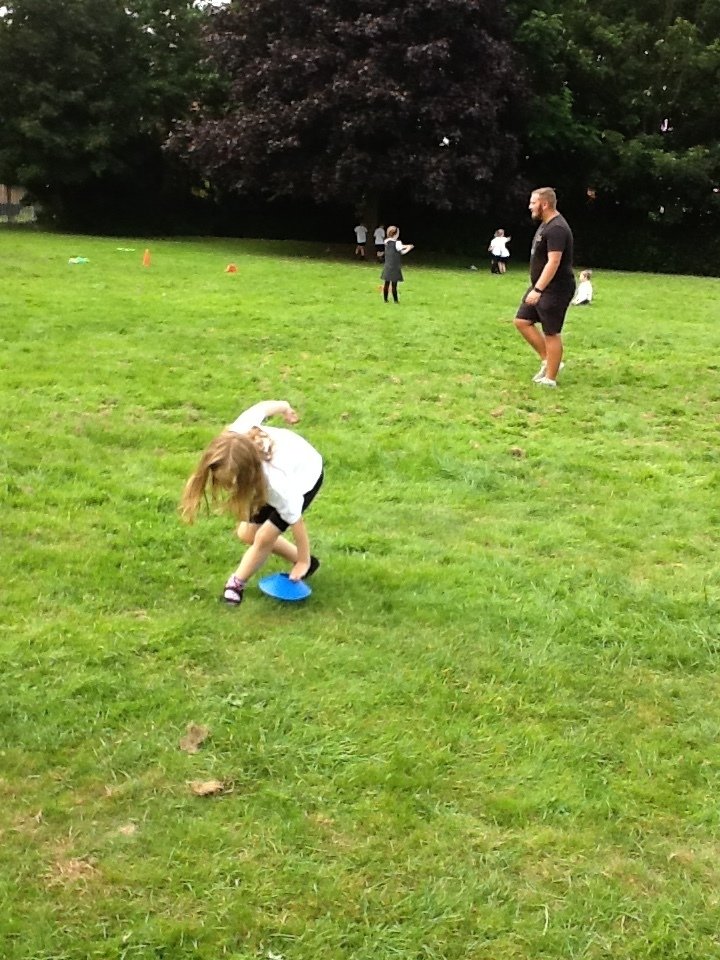 Autumn 1 2020 Class Dahl Curriculum Letter to Parents
Autumn 2 2020 Class Dahl Curriculum Letter to Parents
Spring 1 2021 Class Dahl Curriculum Letter to Parents
Spring 2 2021 Class Dahl Curriculum Letter to Parents
Summer 1 2021 Class Dahl Curriculum Letter to Parents
Summer 2 2021 Class Dahl Curriculum Letter to Parents
SCIENCE
In Science we have been thinking about health and growth and how the foods we eat give us different vitamins and nutrients. The children described what our bodies get from different foods and then drew a food pyramid to show the food groups.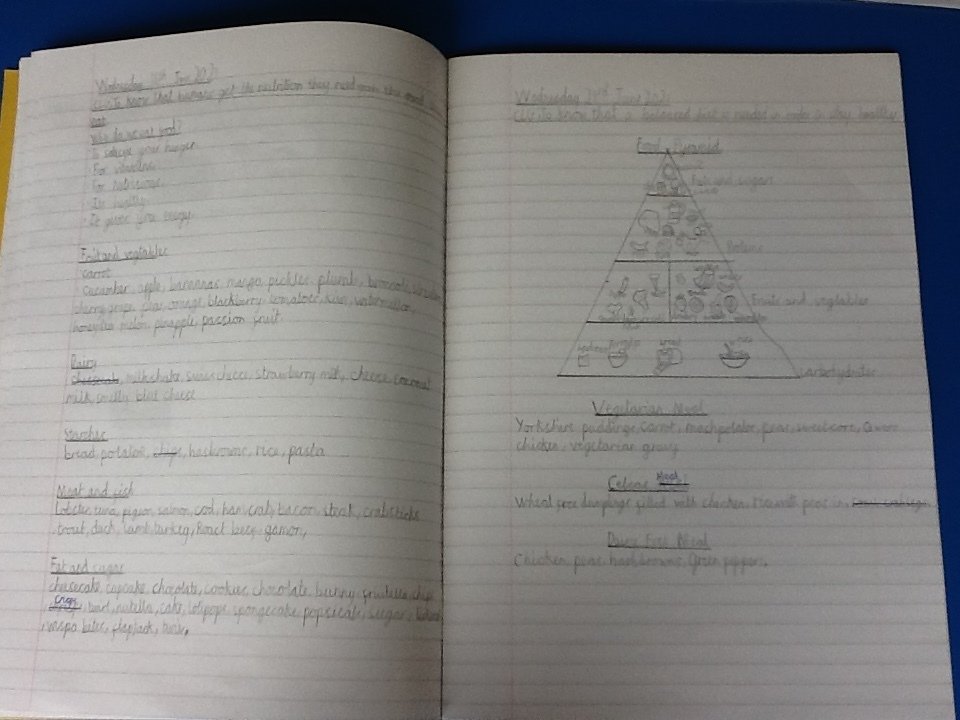 HISTORY THEME DAY
On our History theme day we found out about how medicines have changed through time and the reasons why.
The children worked with a partner to create a piece showing the different time periods from Anglo - Saxon times to Modern Britain and the health care related to each.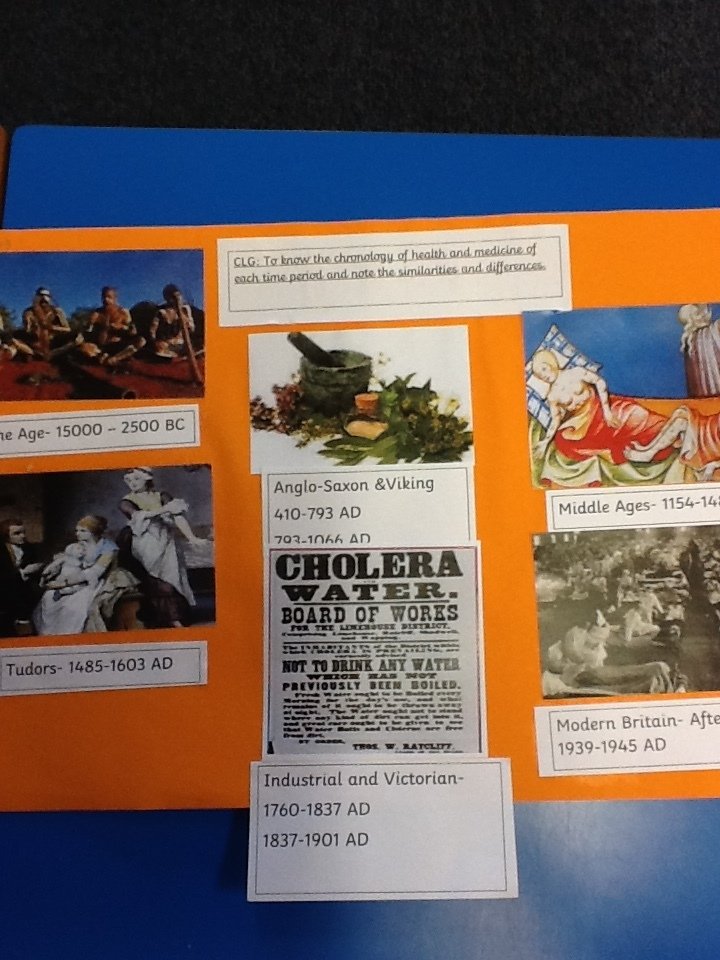 Geography Days
On our theme days we have been studying Norway and comparing it to Brierley and our Non -European area of Mississippi.
The children have been looking at the physical and human features of Norway. They particularly enjoyed learning about fjords and mountains.
Class Dahl are amazing Geographers!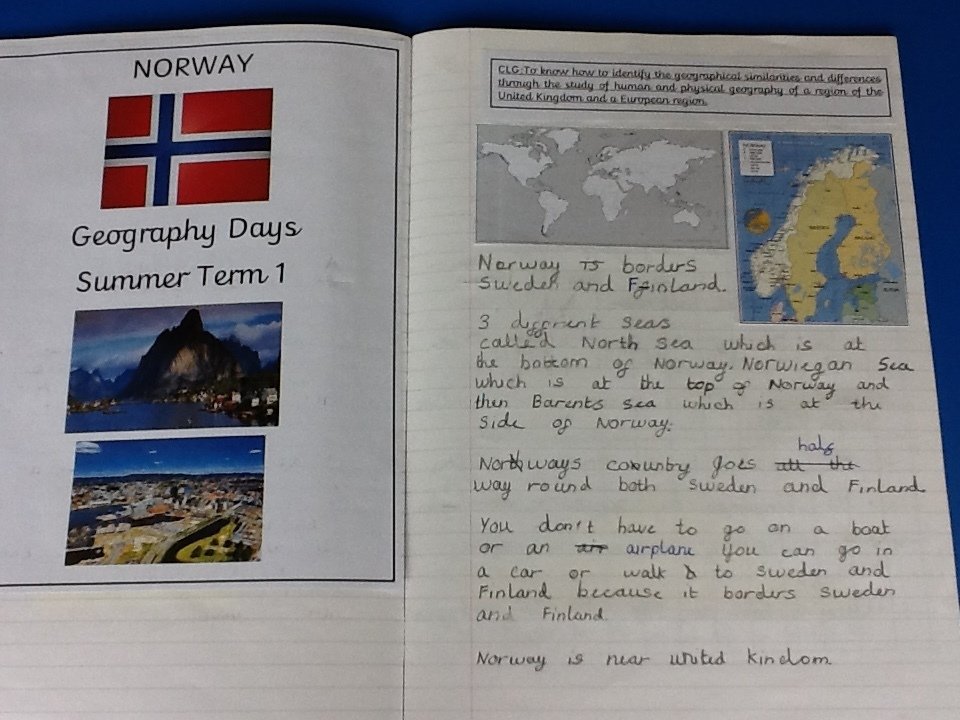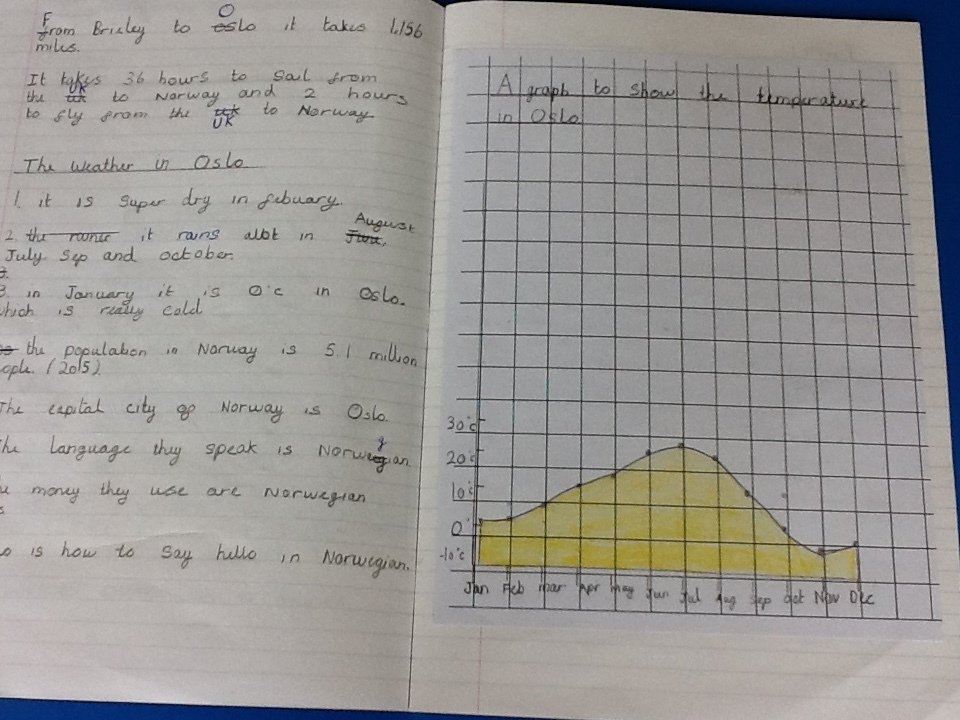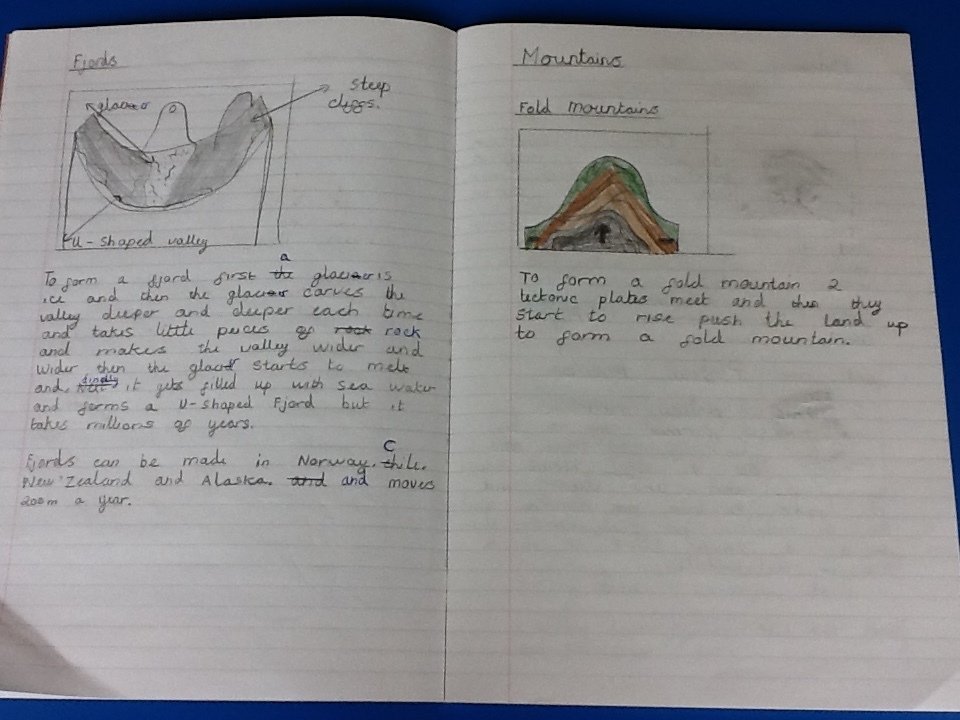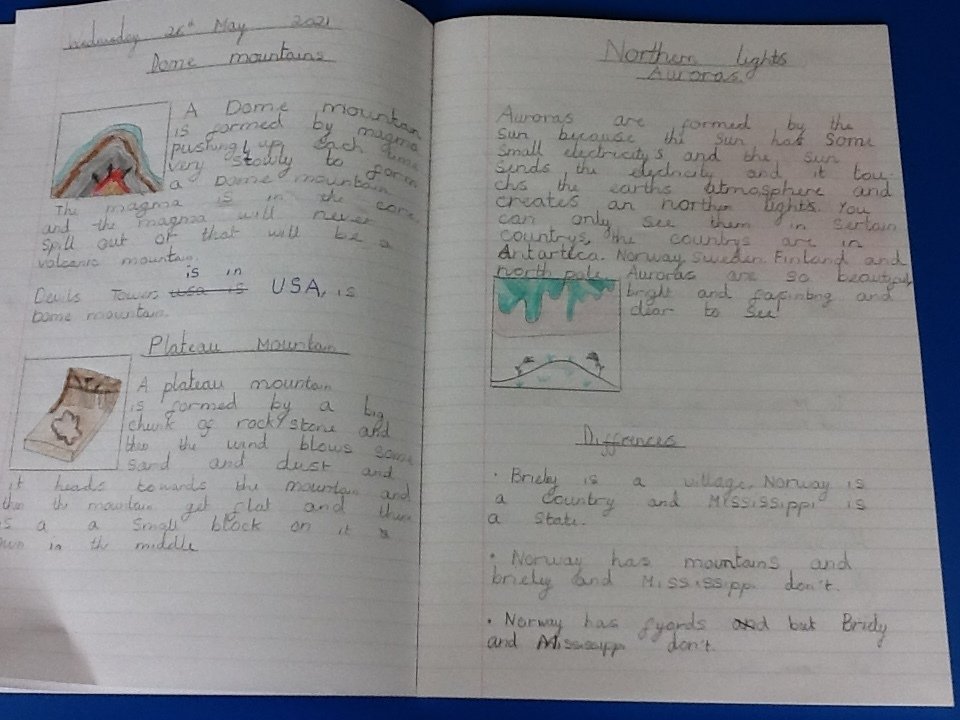 Design Technology
Our Design Technology for this term has been seasonal food. We had a great time preparing and tasting foods containing seasonal vegetables. Here you can see us making and eating delicious fruit kebabs and vegetable parcels. Can you spot the next Jamie Oliver?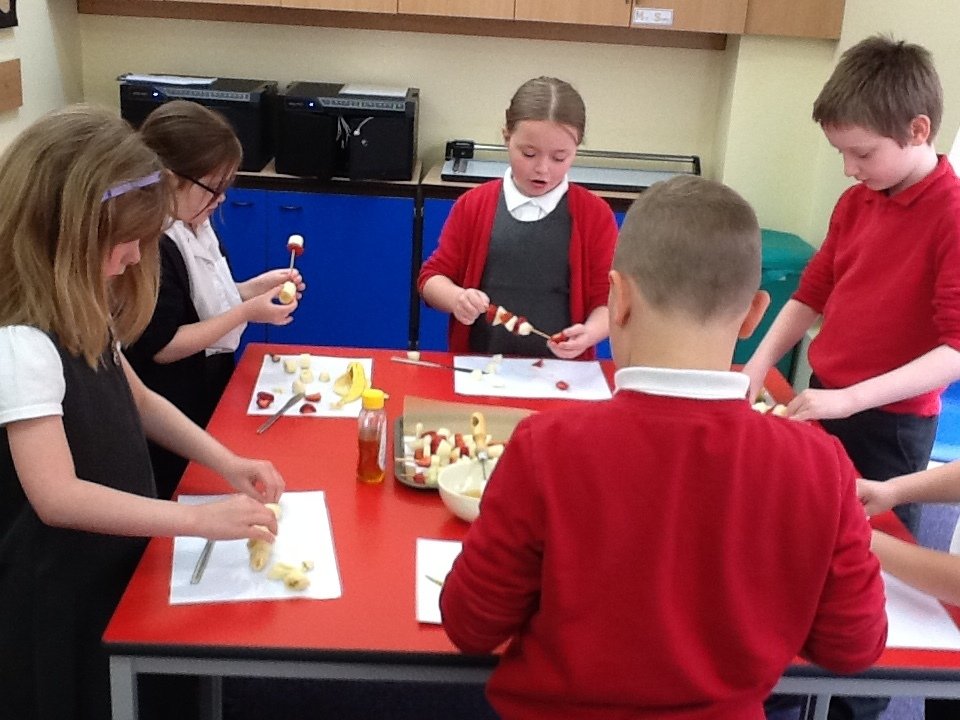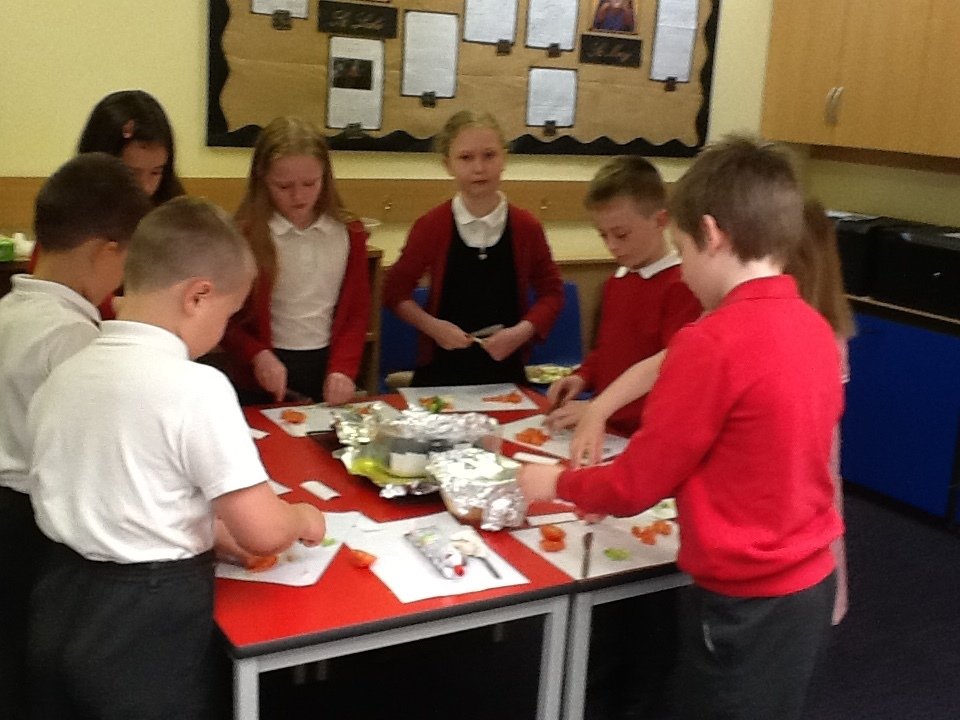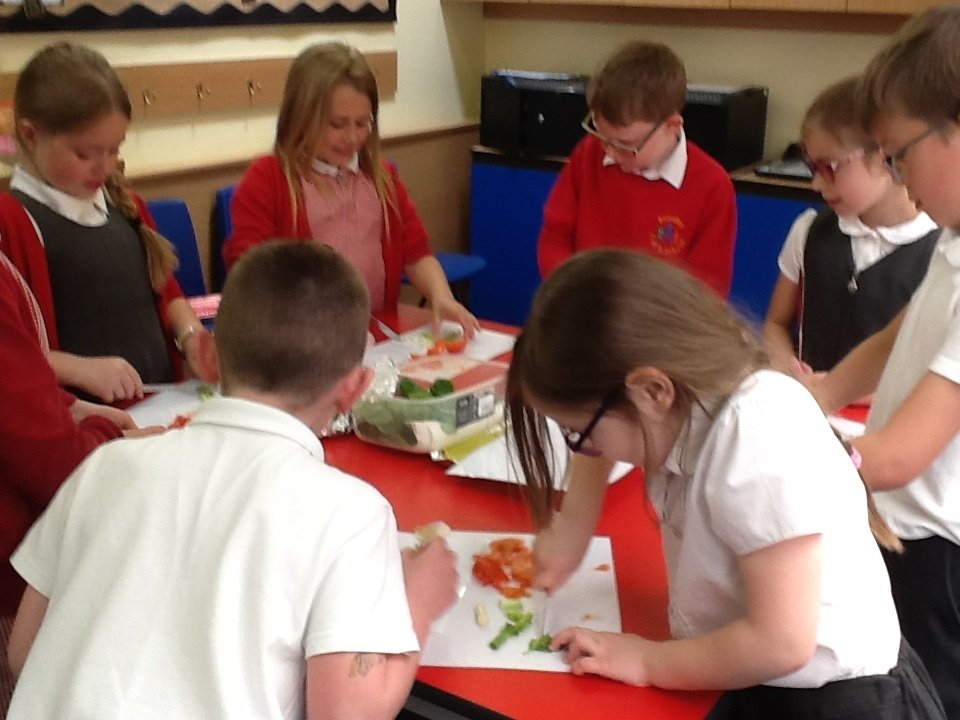 Maths
The children in Class Dahl enjoy using manipulatives to help them with their maths. This helps them to see their maths visually before moving on to the written methods.
Here you can see the children working with fractions.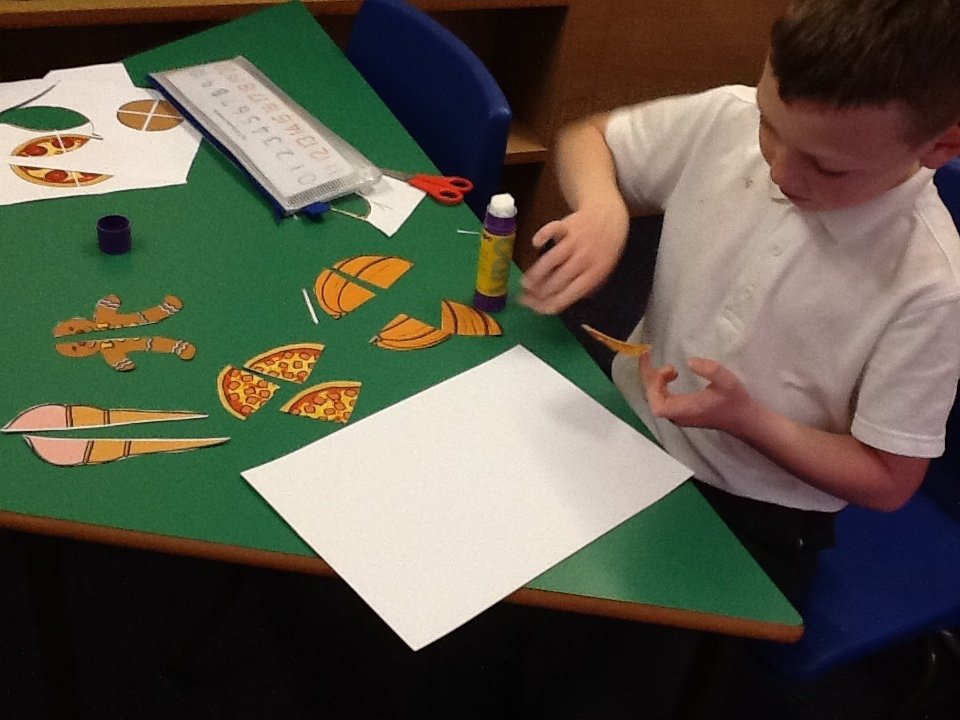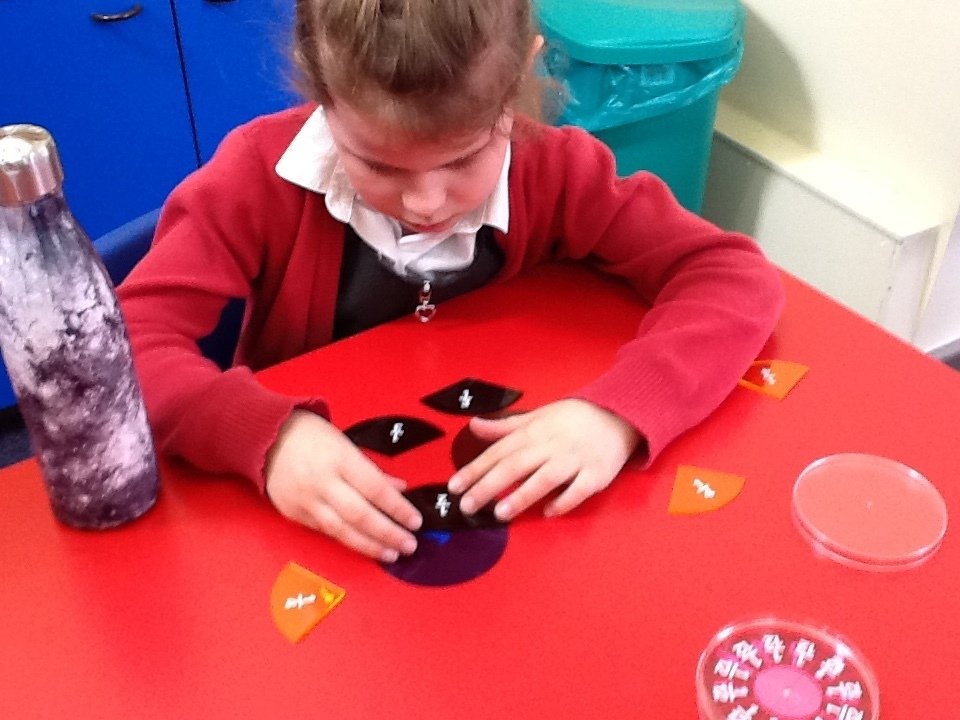 English
In English lessons we have been learning how to write a balanced argument. The children looked at how to structure an argument and use the correct vocabulary to get the point across to the reader.
The title of the argument was "Should children be given homework or not?"
Some children thought that we should be given some homework so that we can improve our education while others said that we shouldn't get any so that we can get more fresh air. What are your thoughts?
MUSIC
Some of the children in Class Dahl have been learning how to play the guitar with Mr. Fuller. They are really enjoying their lessons - keep up the good work!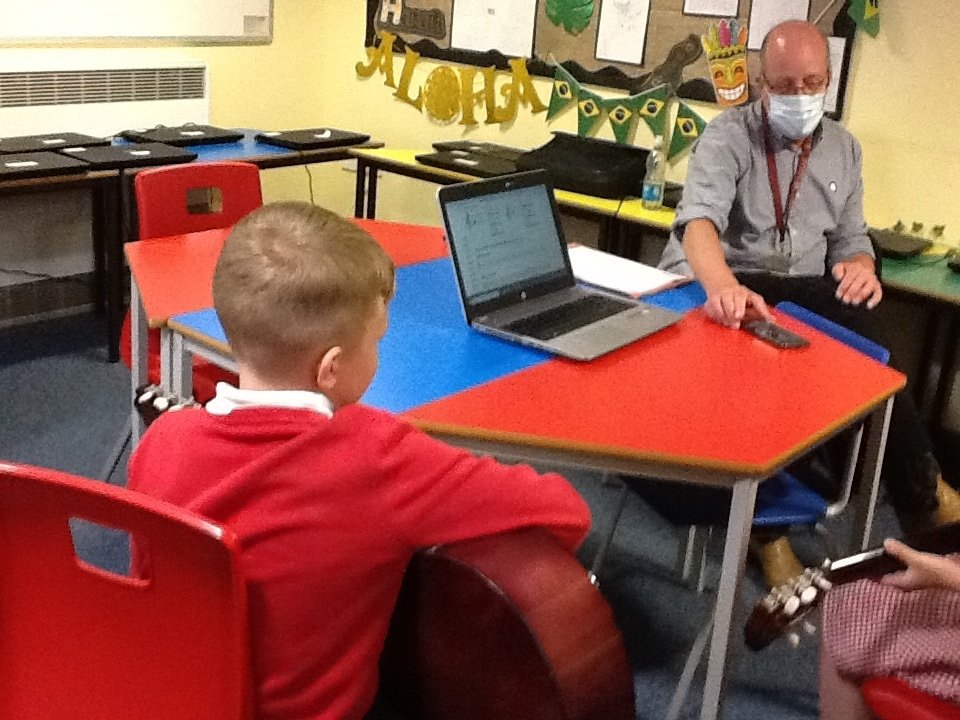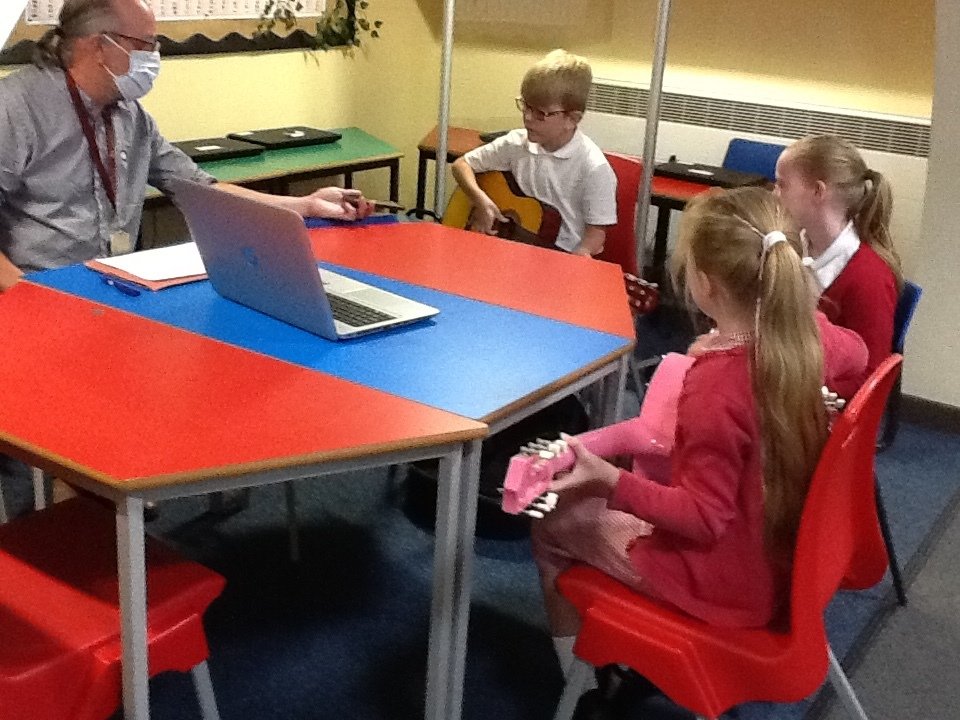 Religious Education
We have been learning about The People of God in our Religious Education lessons. Our focus story has been Noah and in today's lesson we did role play to help us to think about how Noah told his family that he was to build an ark. The children came up with some brilliant conversations and really enjoyed using drama in their lesson.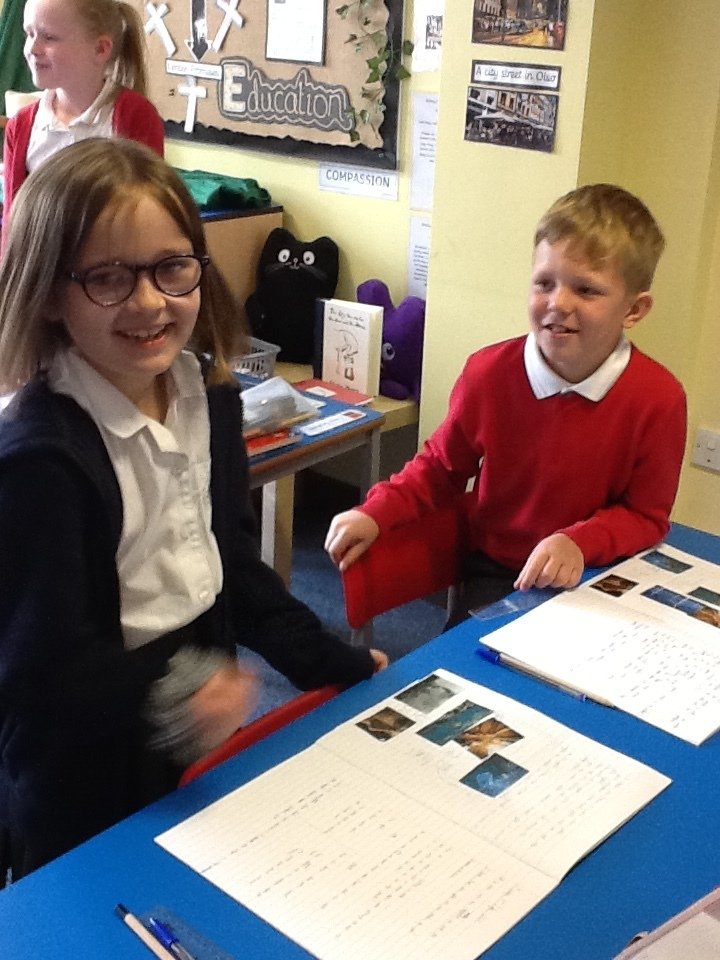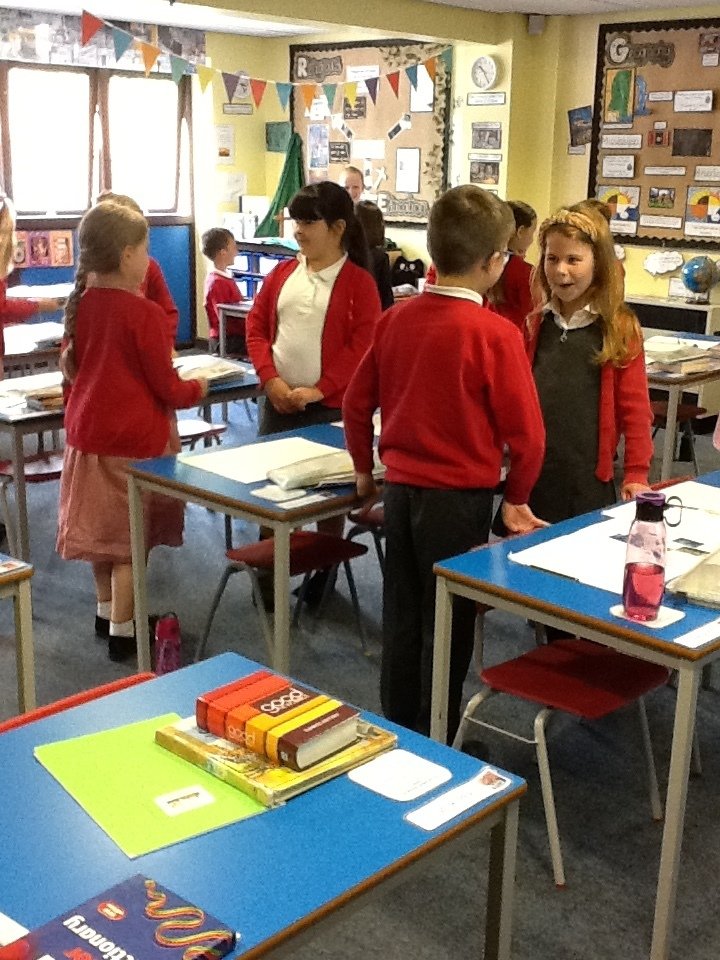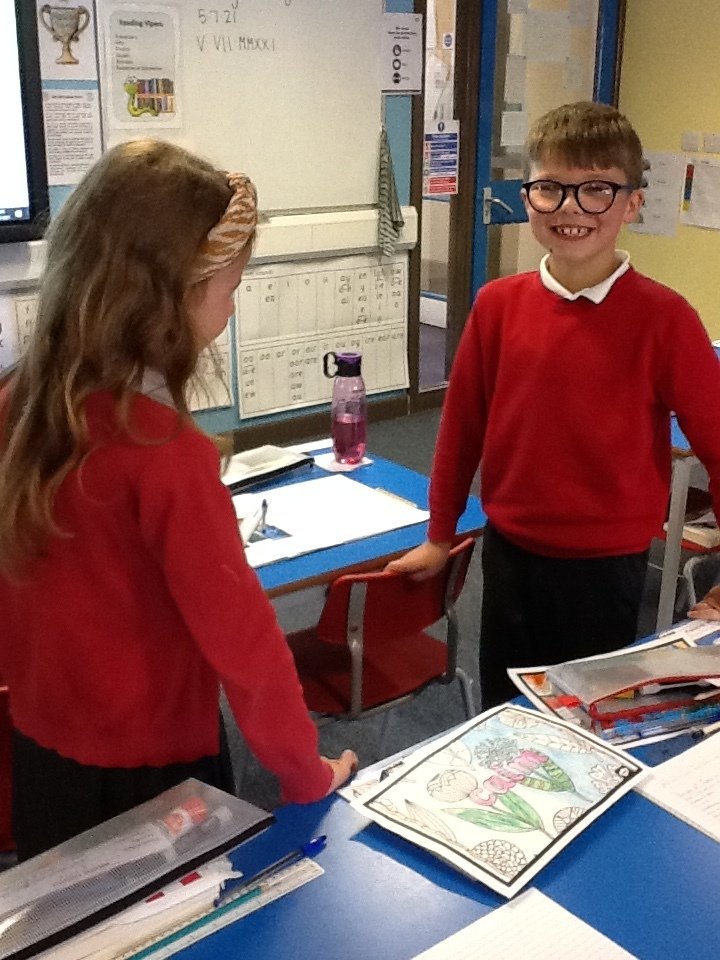 We have also used art to show what thankfulness means to us and how it makes our lives better.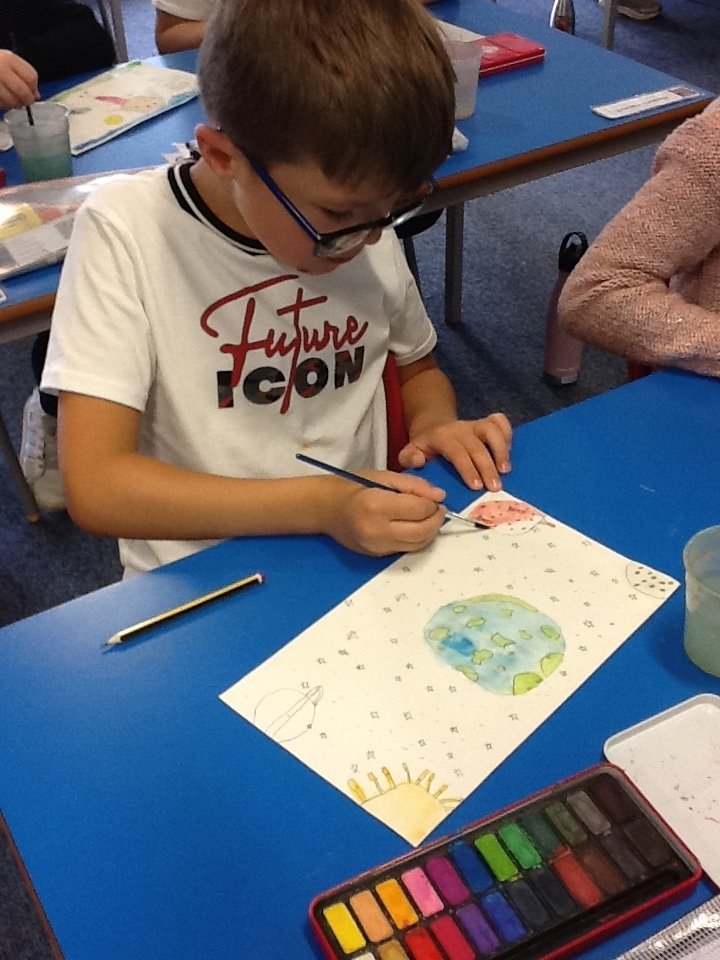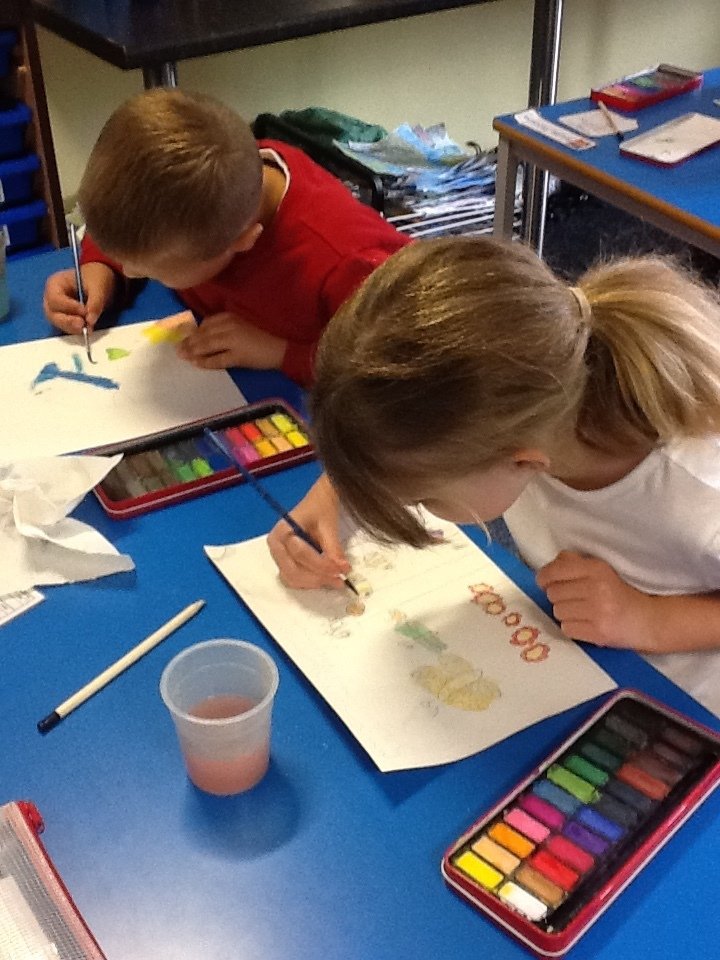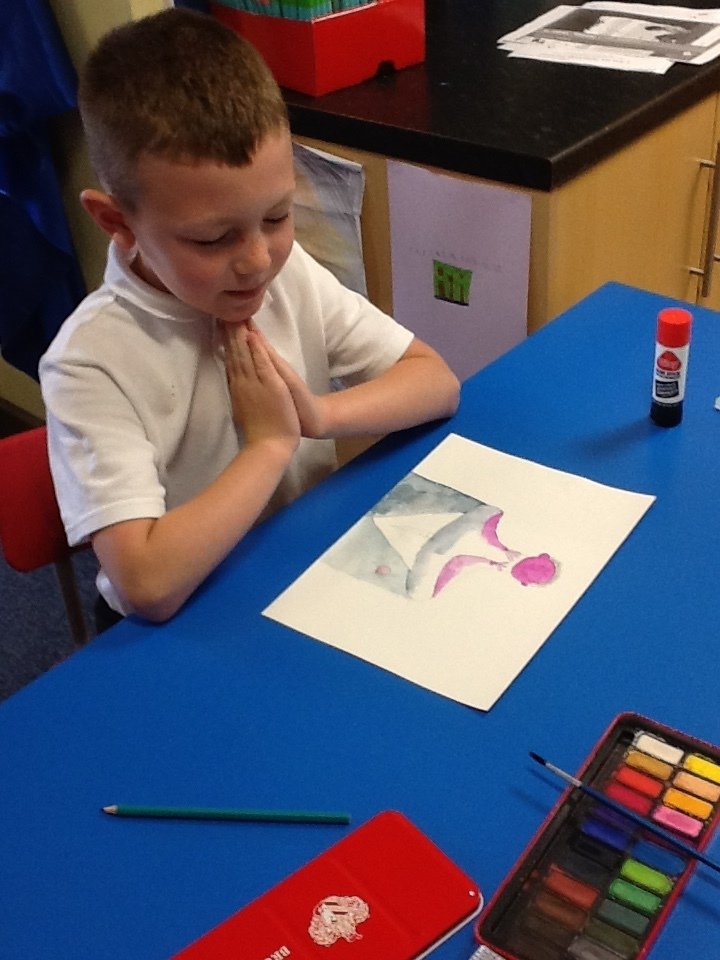 Enter text...
KS2 Christmas Production 2020
'Christmas Around the World'
Art morning
This morning in Class Dahl we have been looking at pre-historic art. The children studied cave paintings and described the colours, shapes and textures they could see. We talked about how the paintings were made and how old they were. The children started to think about their own cave paintings and sketched animals that we see around Great Britain. Here are come of our first sketches.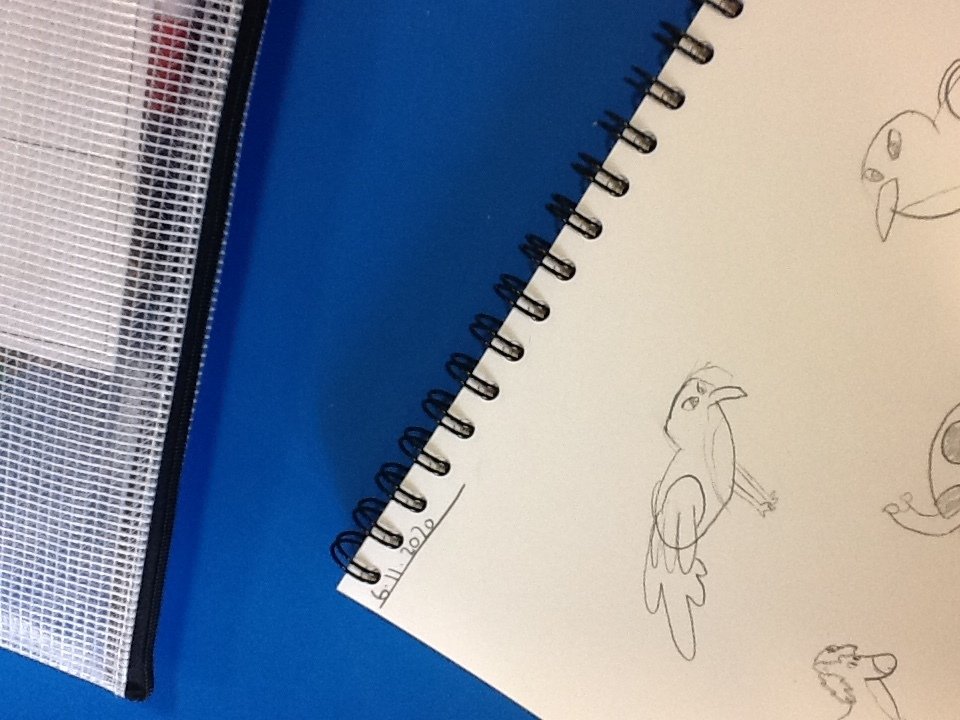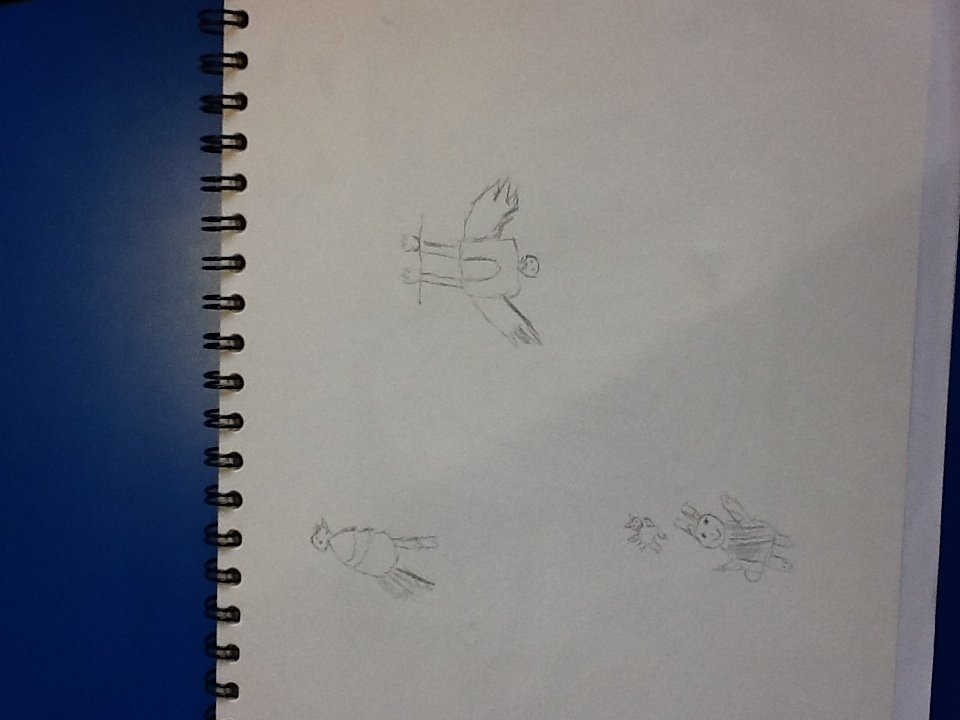 It's Harvest time!
Click on the link below to see our class performing their Harvest poem. The children have worked very hard to learn the poem and enjoyed adding some actions too.
Friday 18th September 2020
This week in Class Dahl we have been writing biographies about Roald Dahl. The children enjoyed learning all about our class author and finding out where he got his inspiration from for some of his amazing stories.
Hello Class Dahl!
We are really looking forward to seeing you all tomorrow morning for your first day back. We have missed you so much over the summer and can't wait to see your smiling faces. See you bright and early in the morning, remember to come at your allocated time.
Love Mrs Gough and Mrs Beck x