Welcome to Class Tolkien 2022-2023
We would like to say a warm welcome to all our new Year 5 children starting in Class Tolkien this September!
Class Newsletters
In class this week we have enjoyed doing our history work. Mr. Morris created Tutankhamun's tomb for us to go in and find the artifacts Howard Carter found. We have discovered different information about Ancient Egyptian life and what happened when pharaohs died.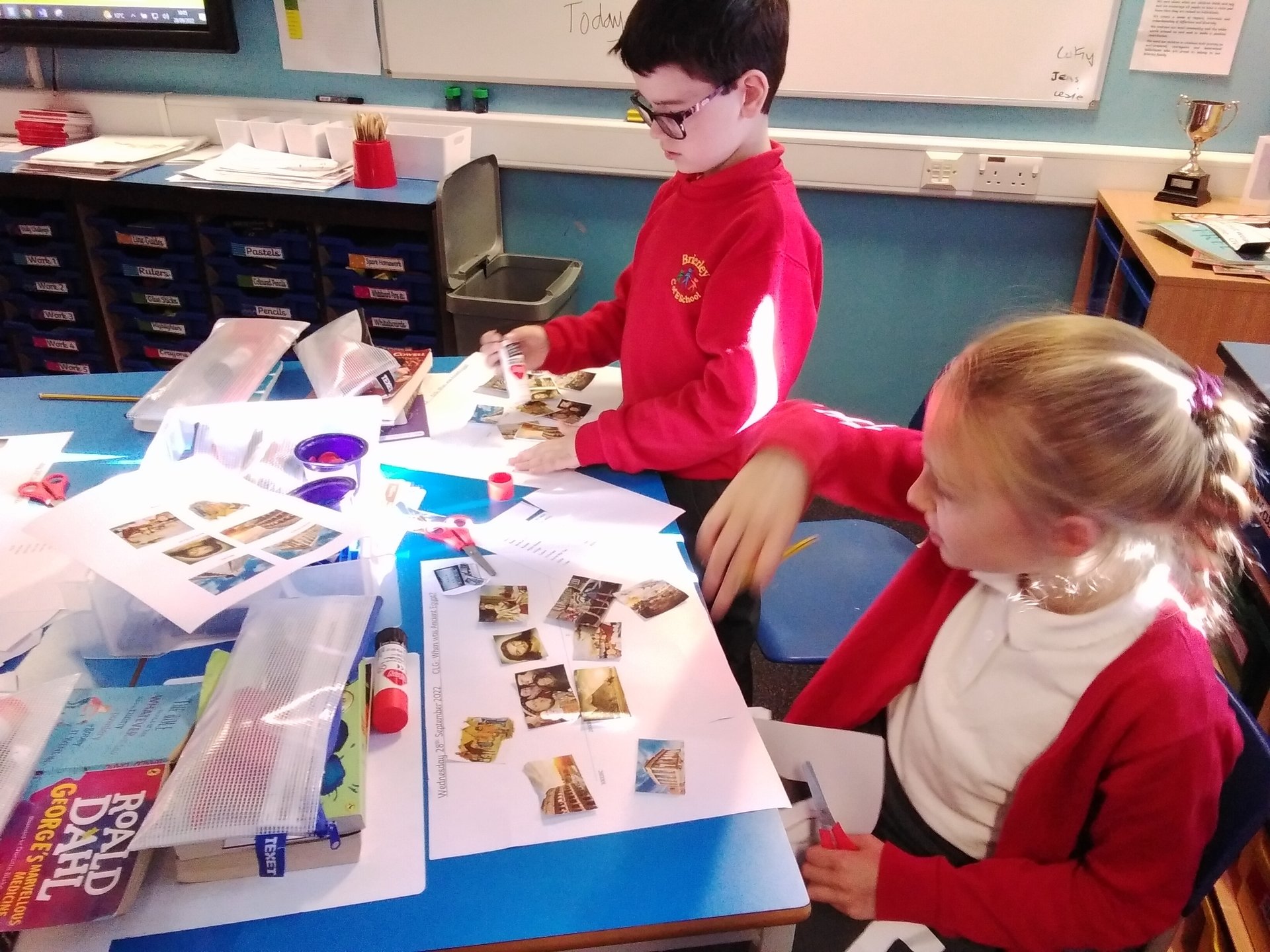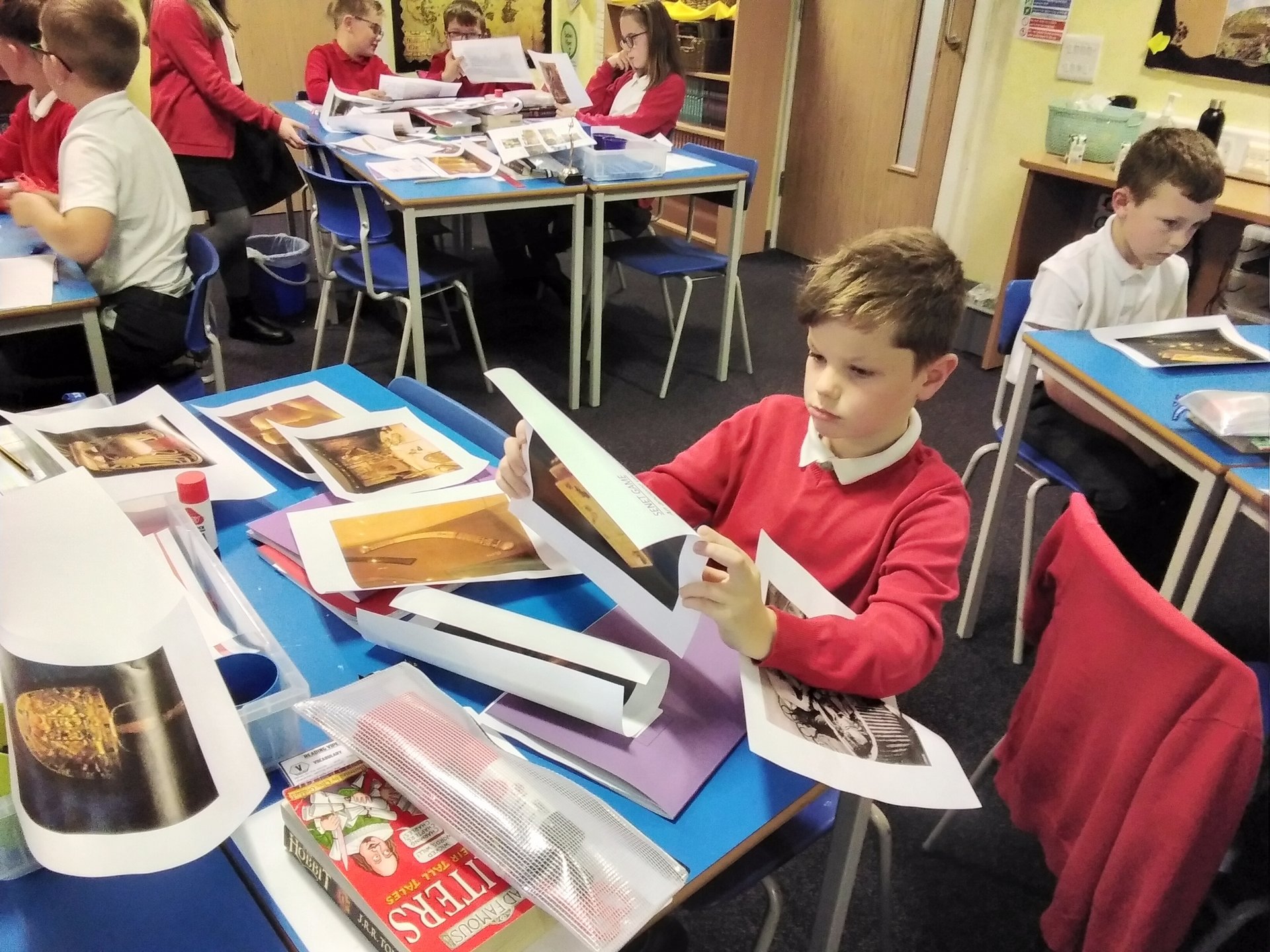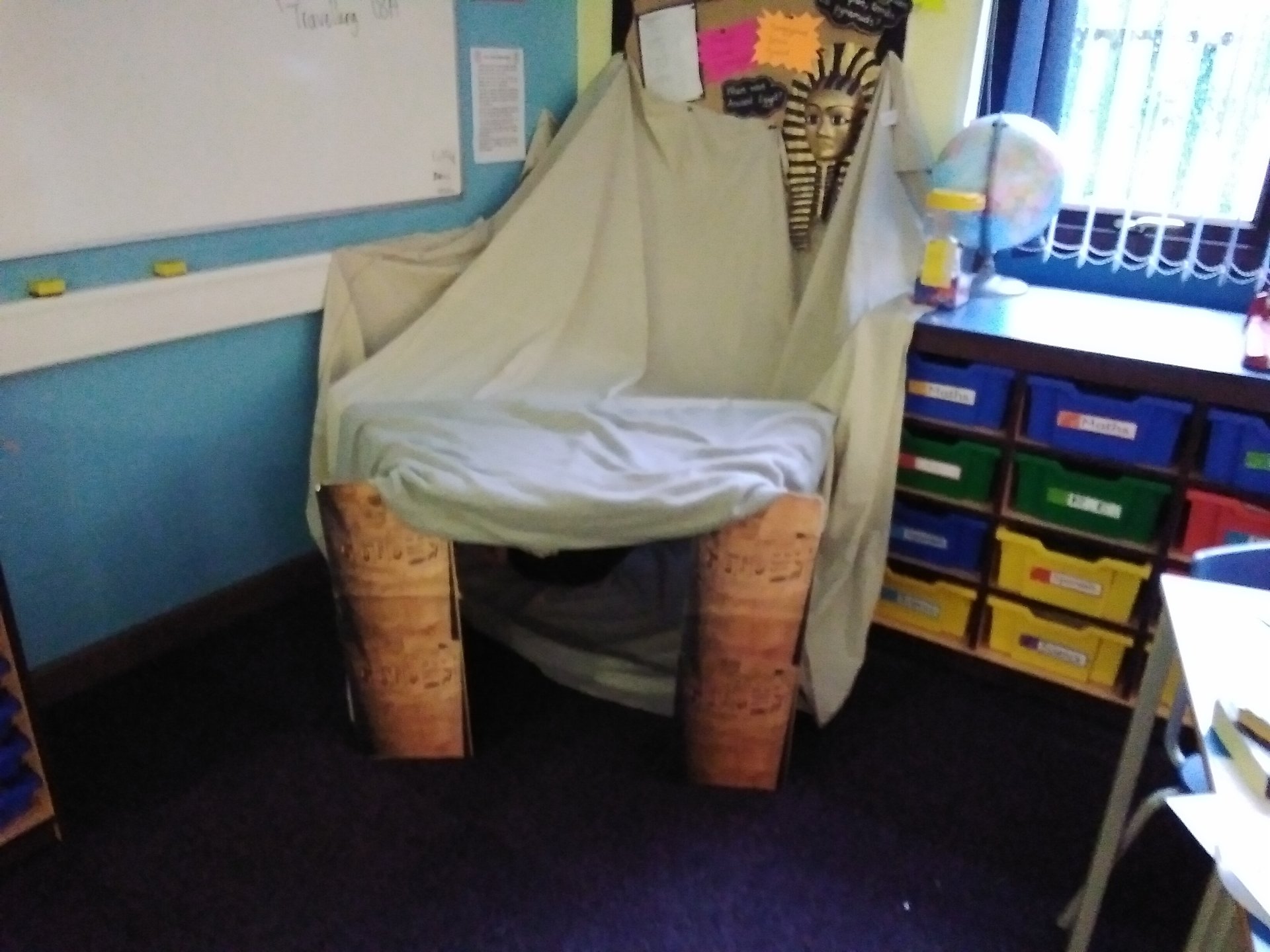 Today in class Tolkien we have enjoyed a maths day. We have used may different manipulatives to answer questions and investigate different questions. We have enjoyed building our answers and even becoming part of the answers ourselves.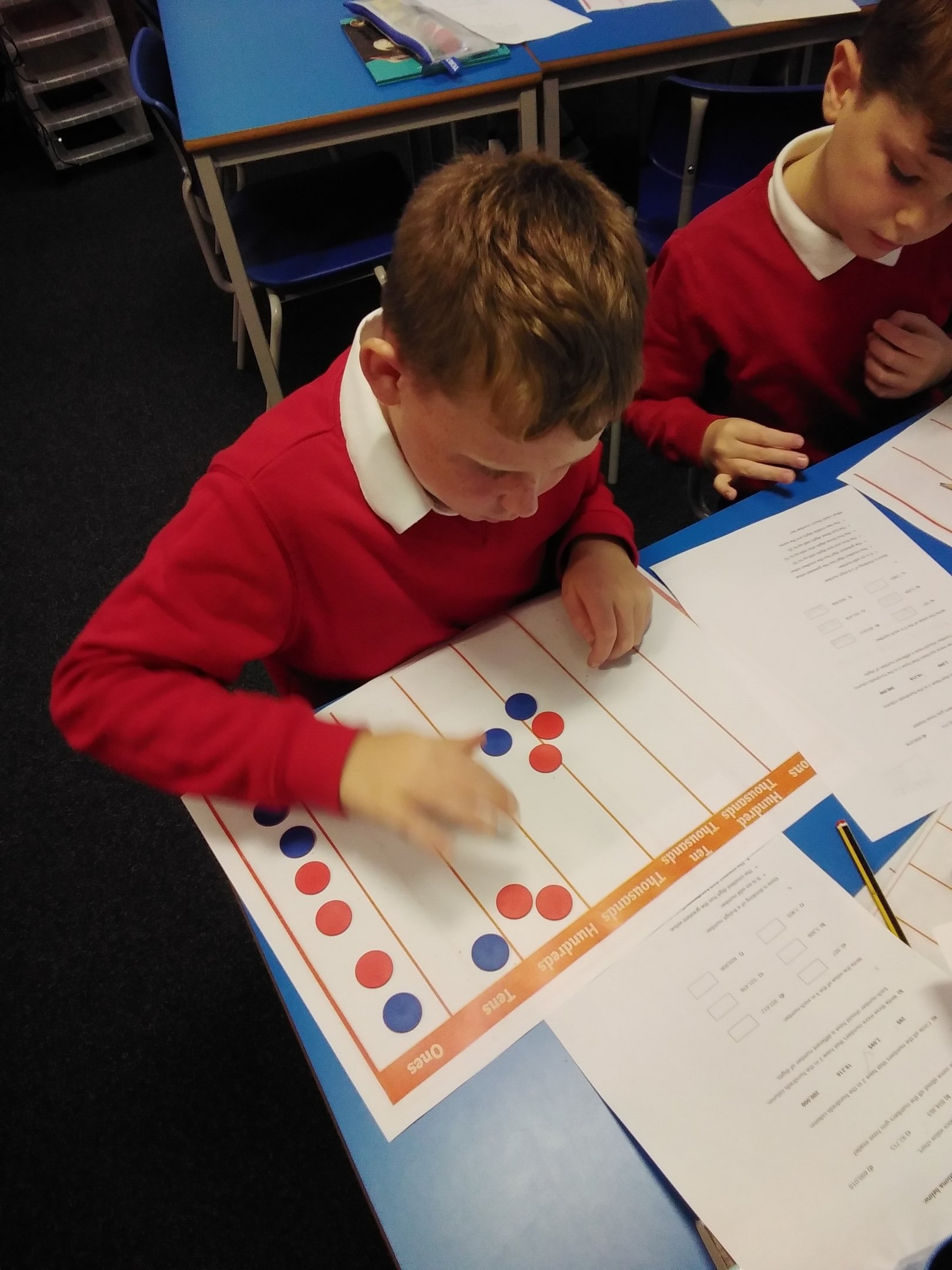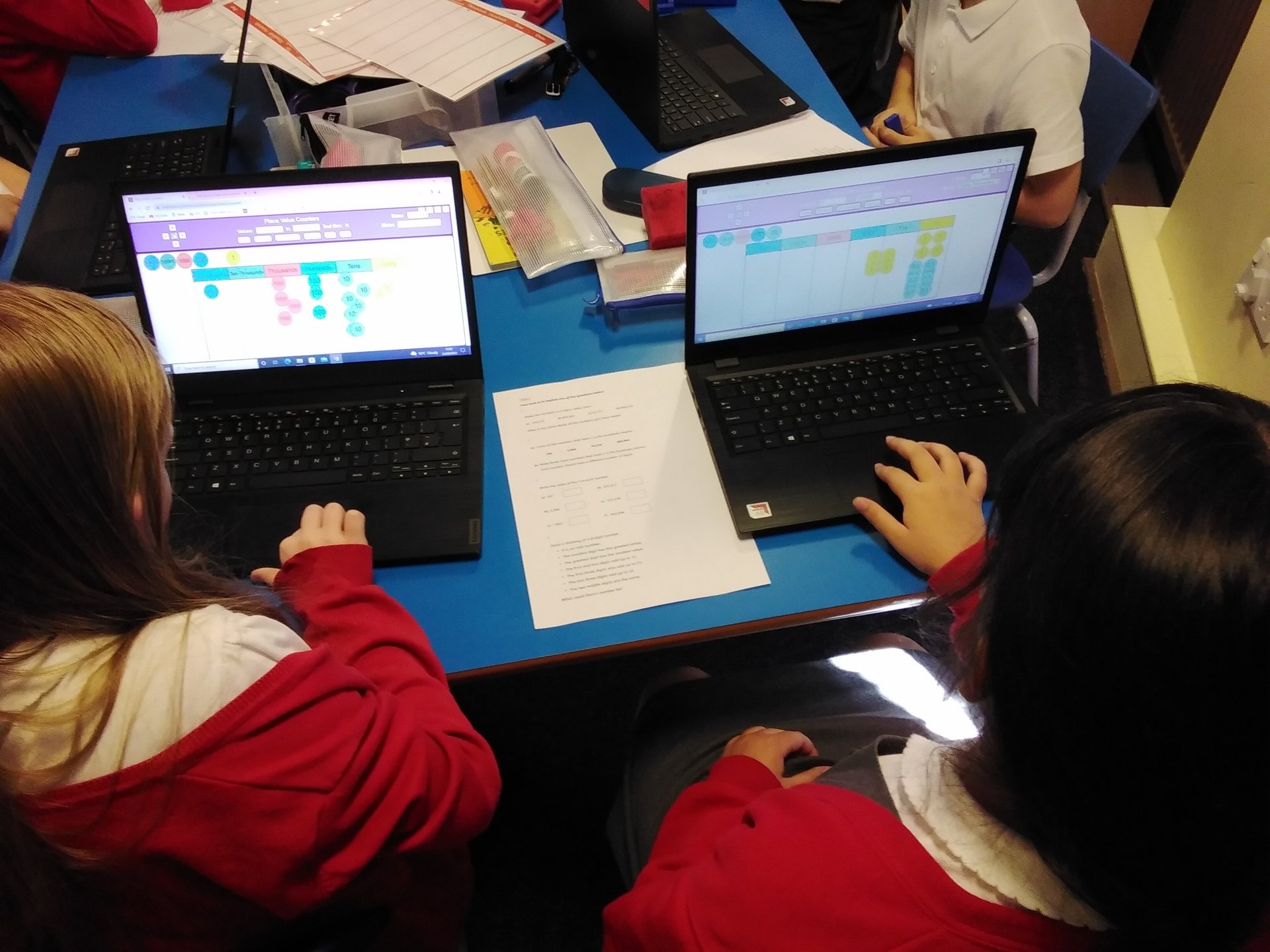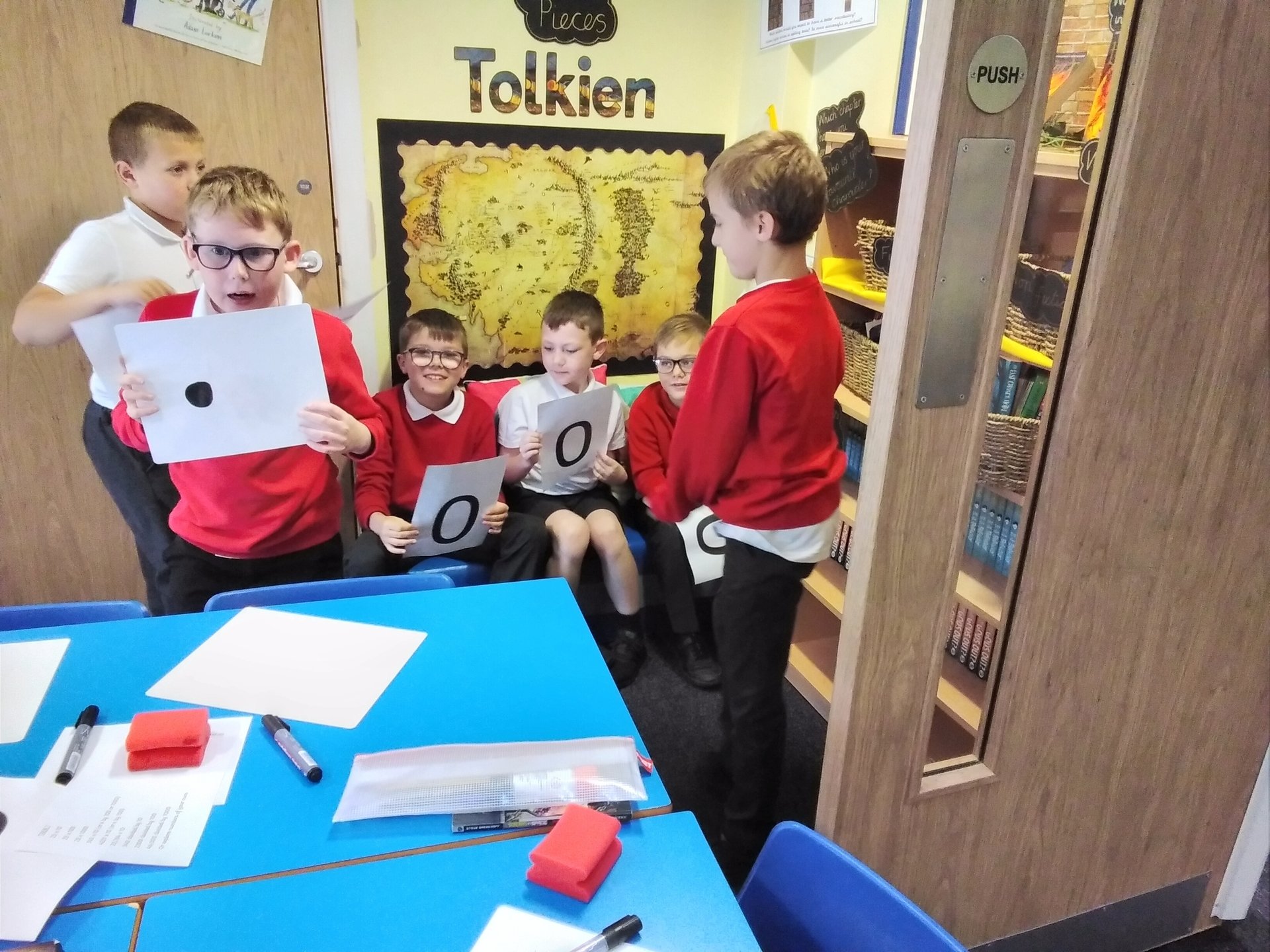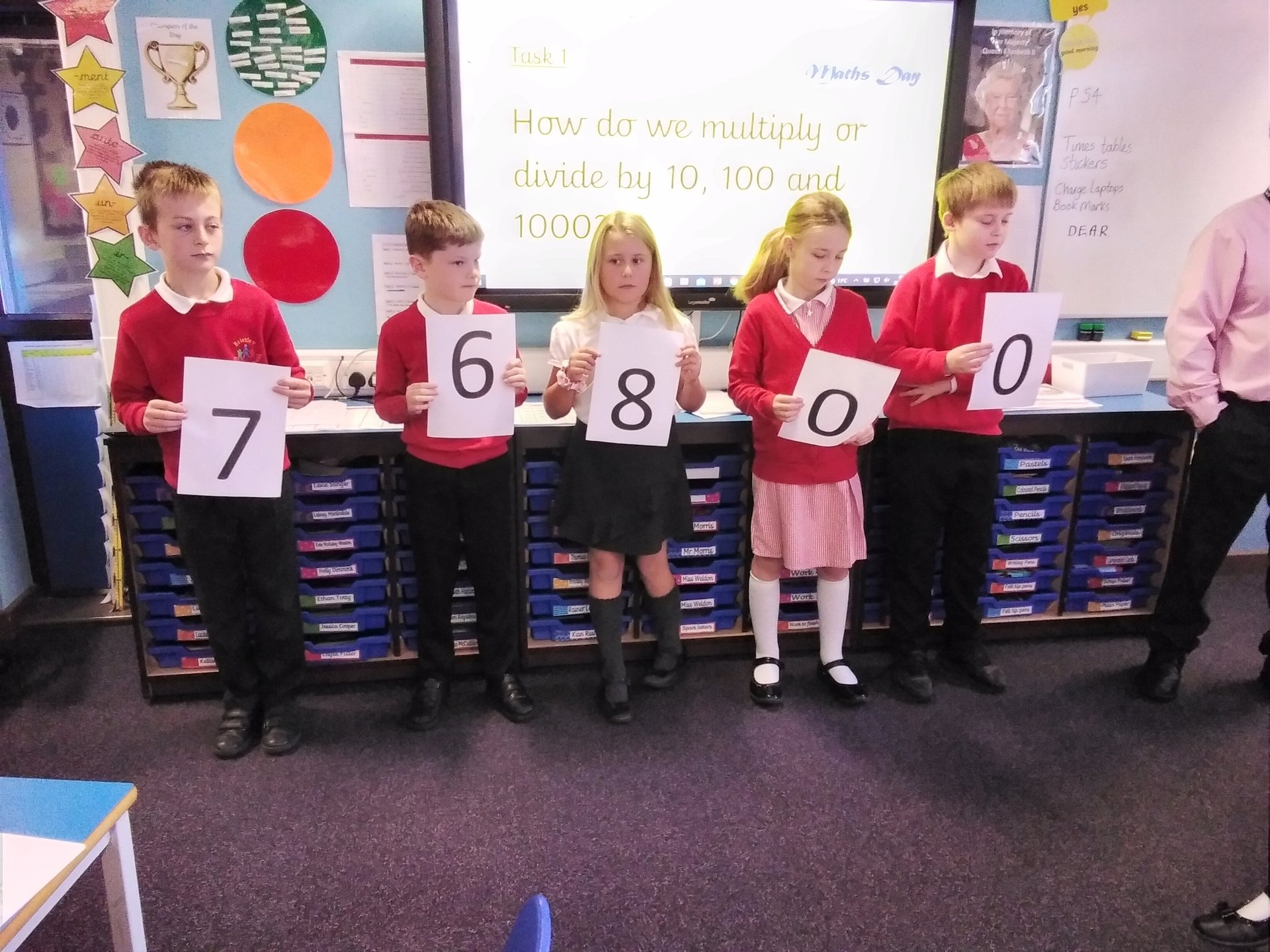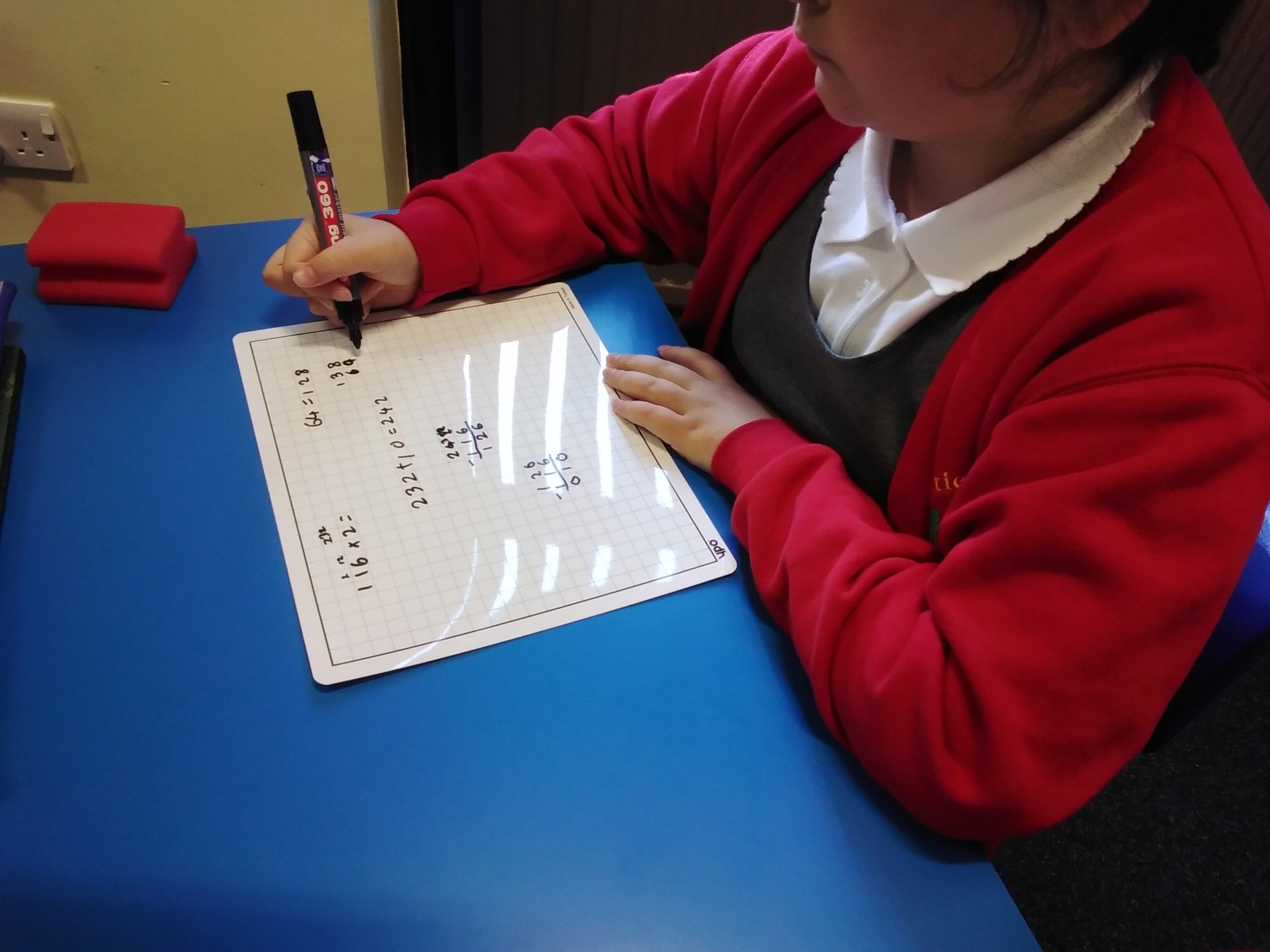 Welcome to Class Tolkien 2021-2022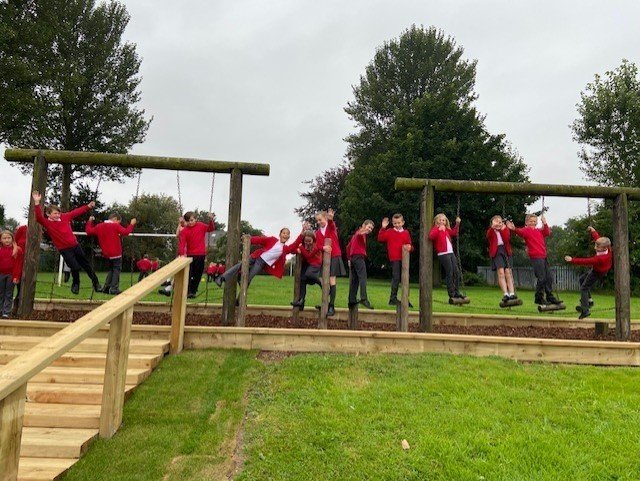 Play Scripts - Acting out
Today we have worked through our play scripts in pairs - reading them out aloud to our partners. We picked out the areas we have done well such as character list or setting the scene and then we selected two areas we need to improve to help improve this script and the Room 13 script we are going to be working on this week.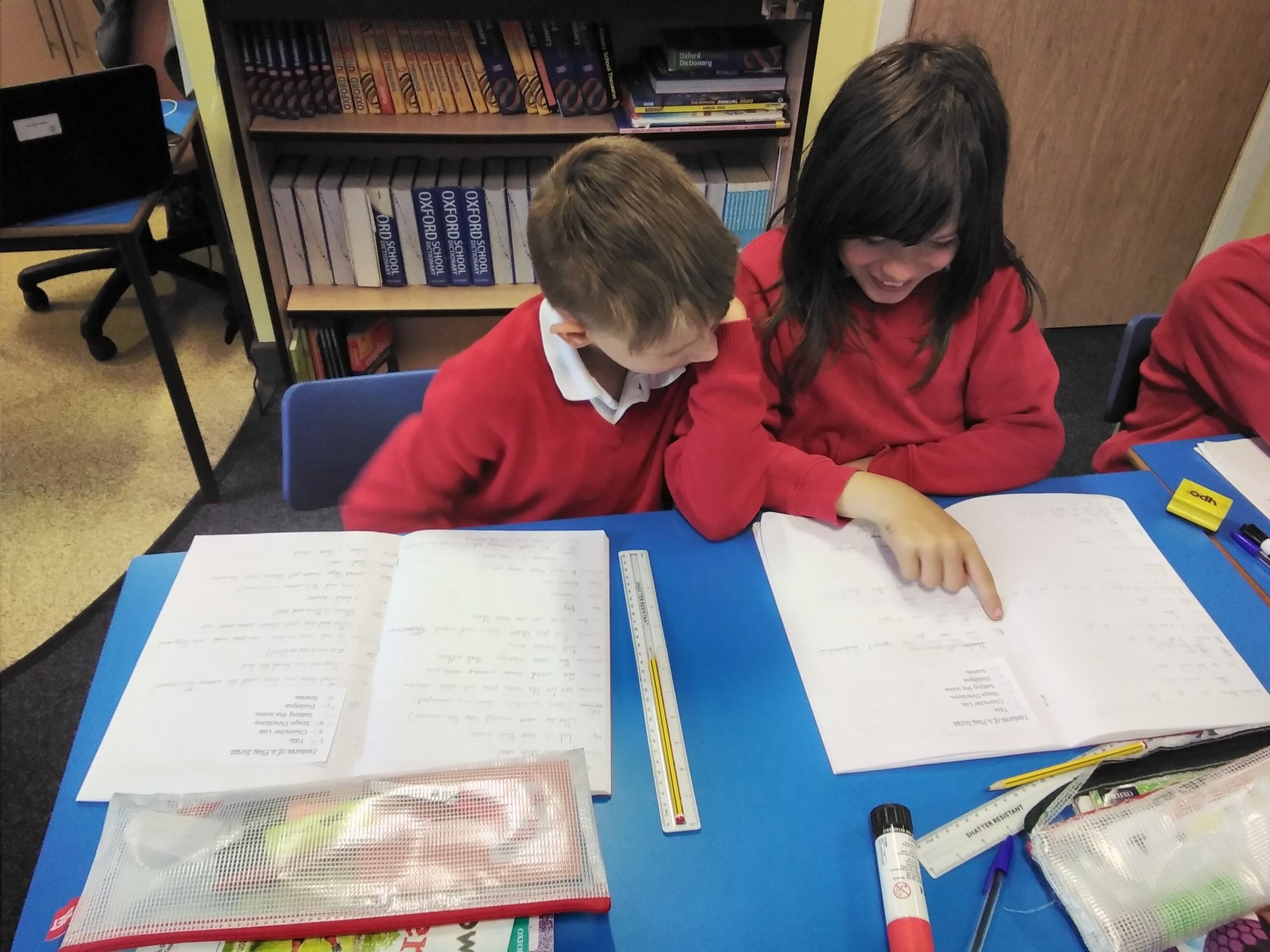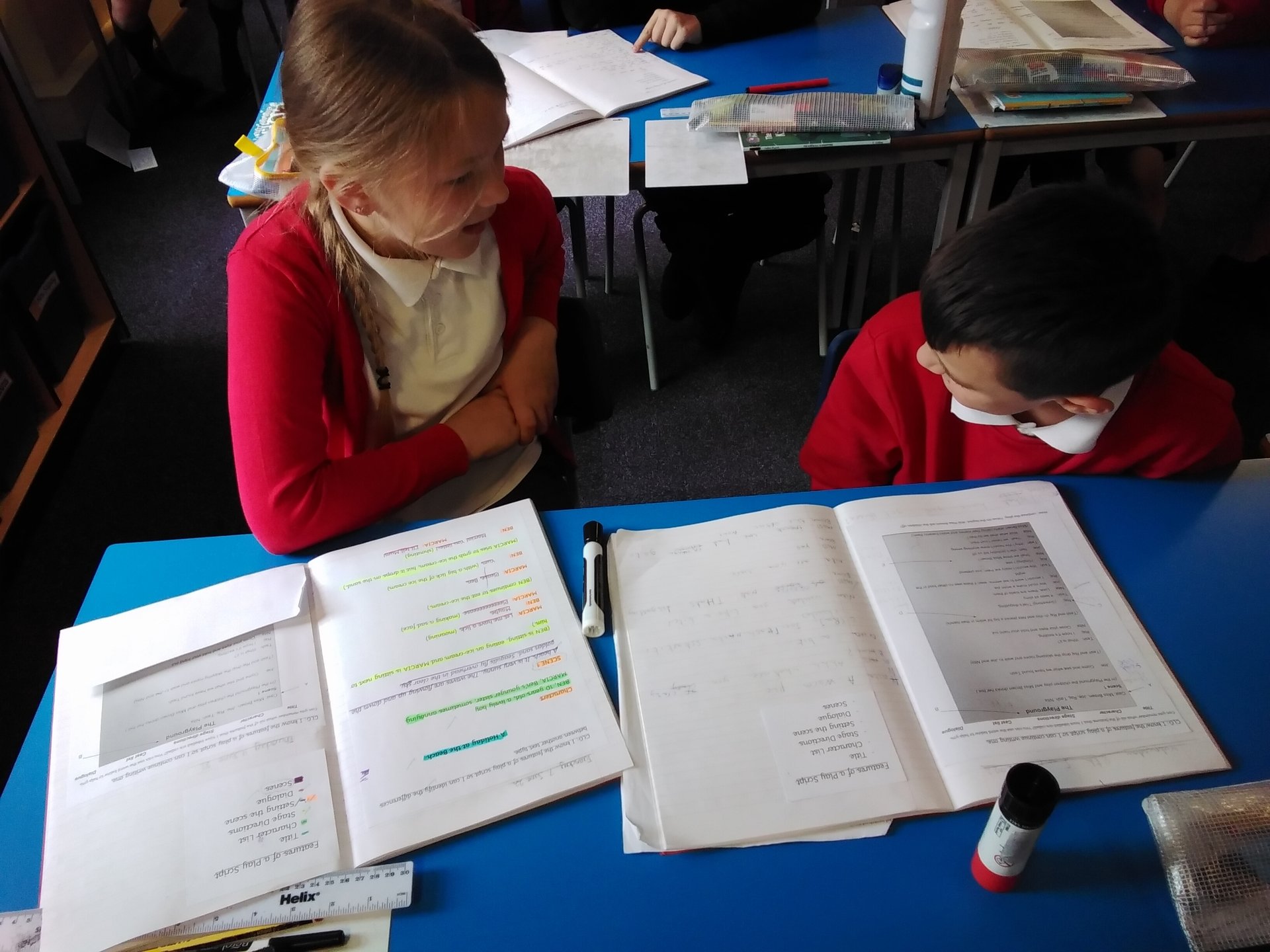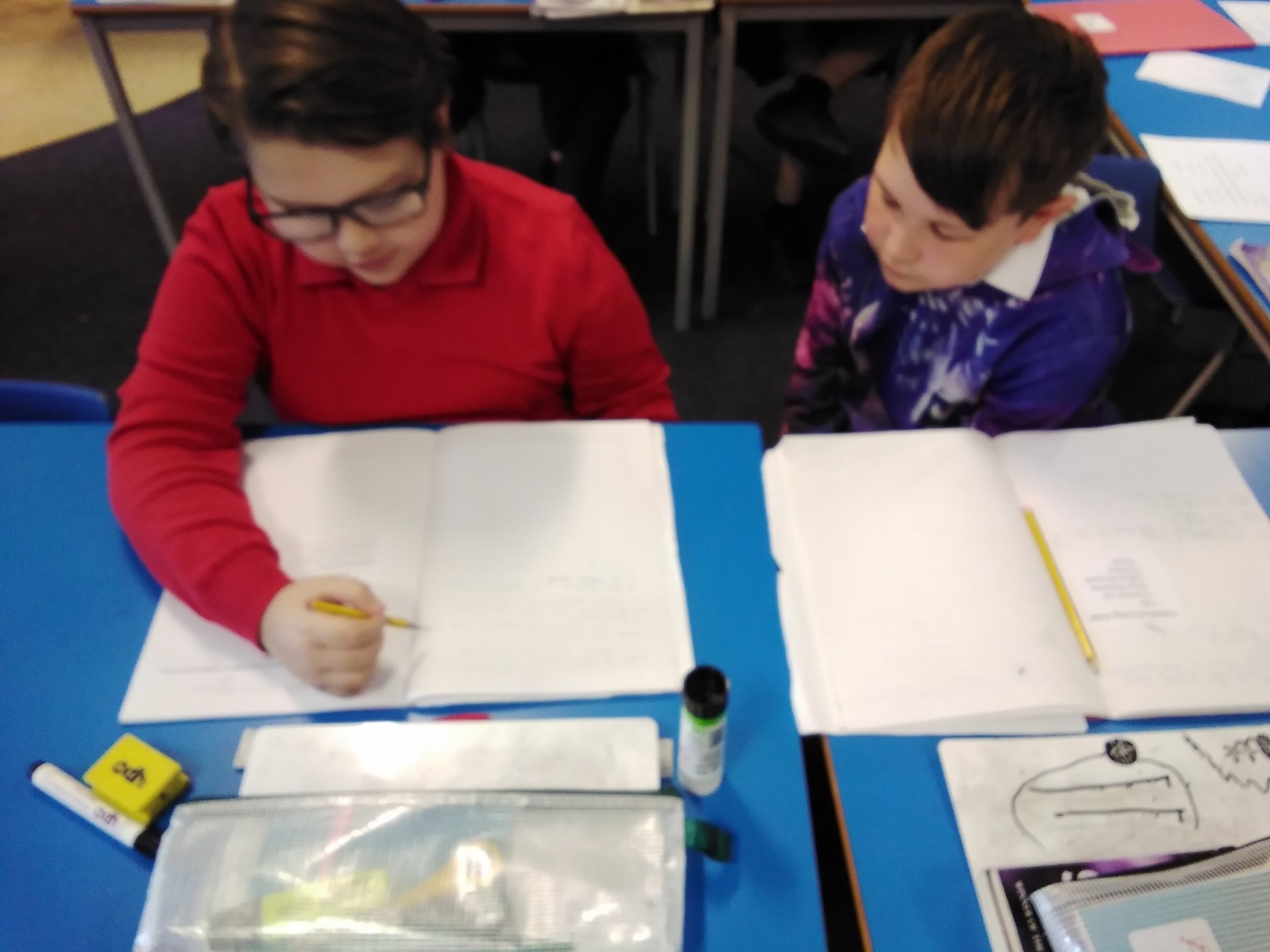 Art - Gassed
In Art today we looked at the Painting Gassed by John Singer Sargent - we discussed the painting and what we could see and what we thought was happening in different parts of the painting. We then worked in two groups to recreate the two main sections. Here is a little of our freeze frame work.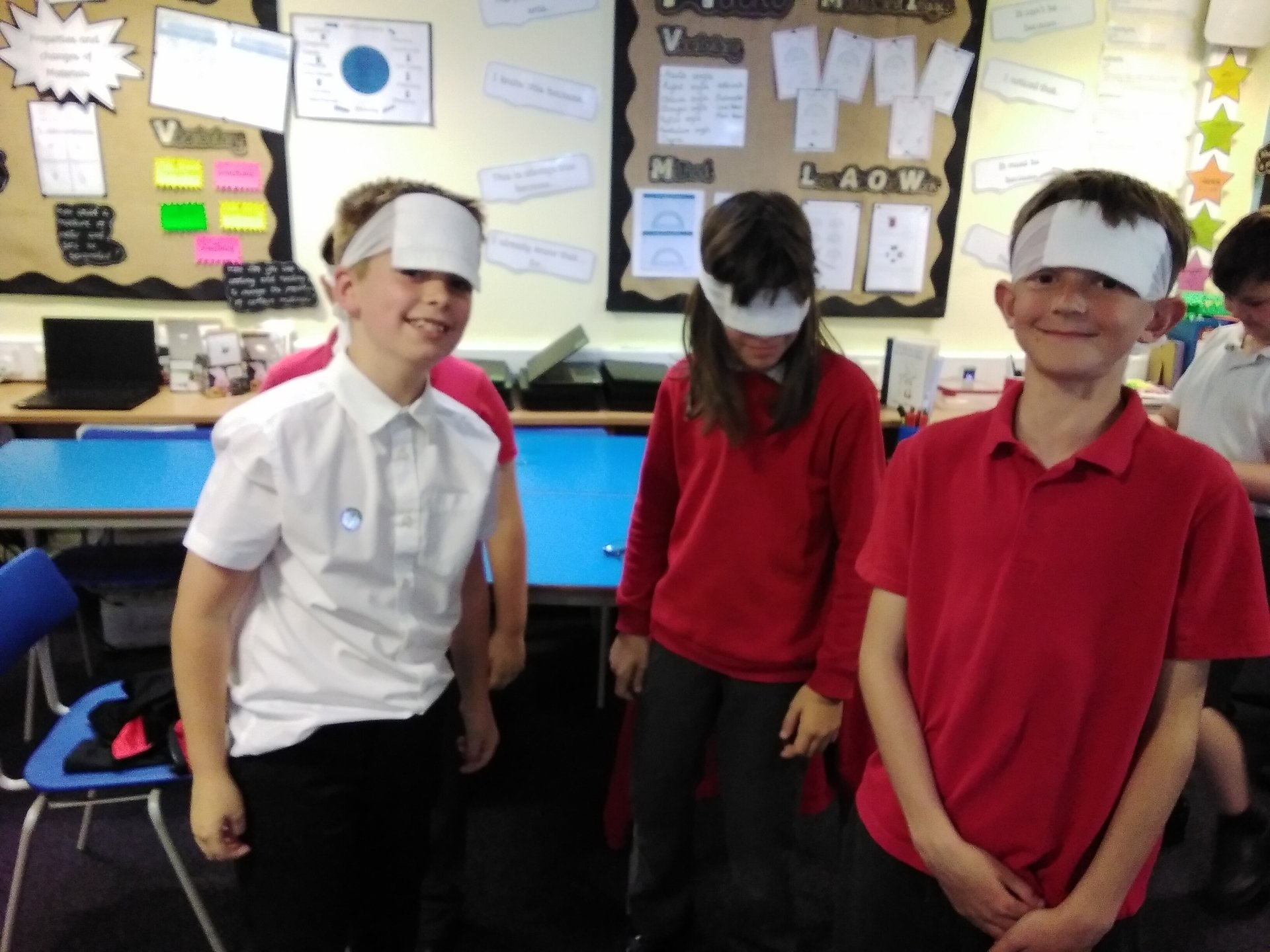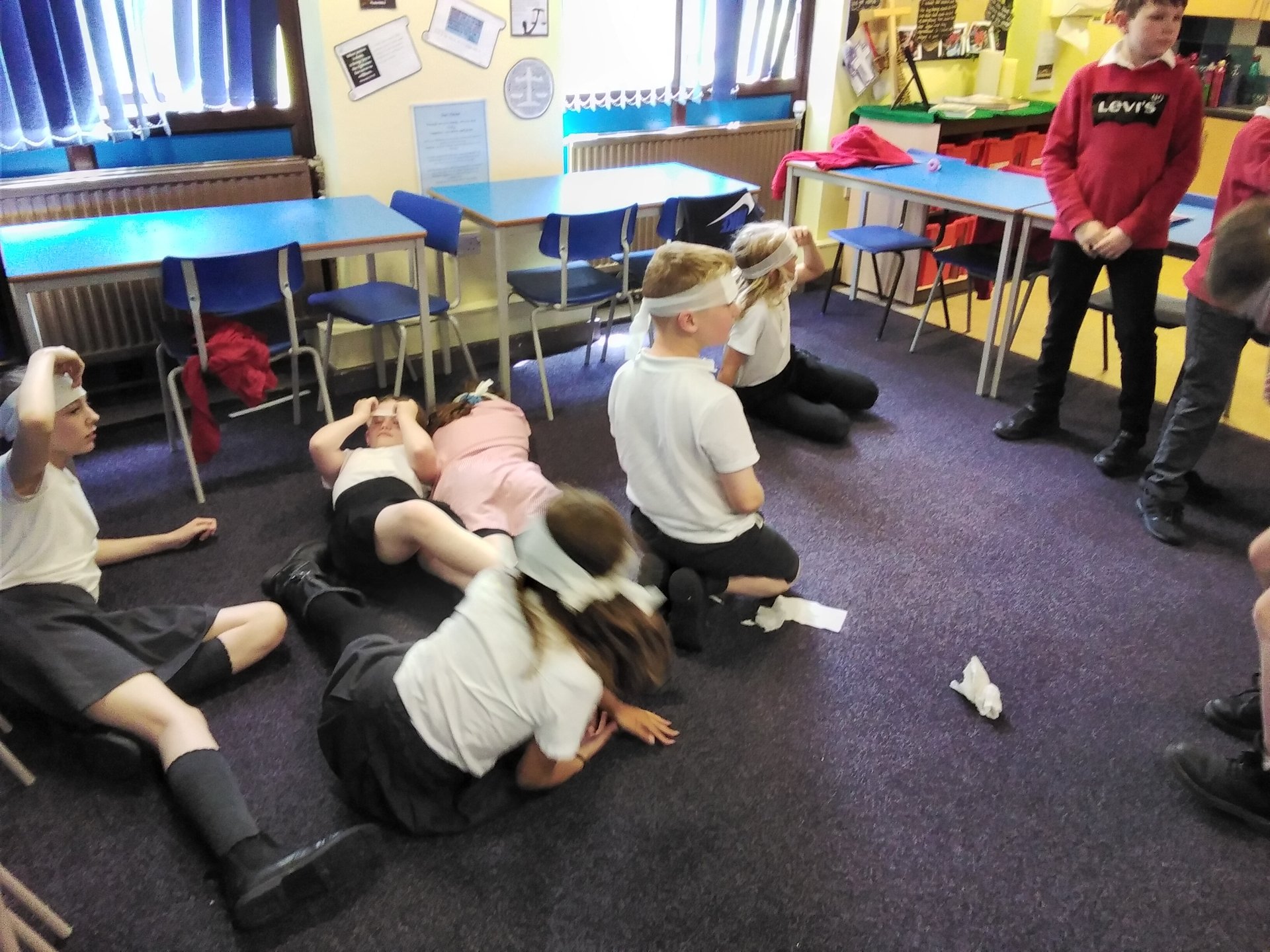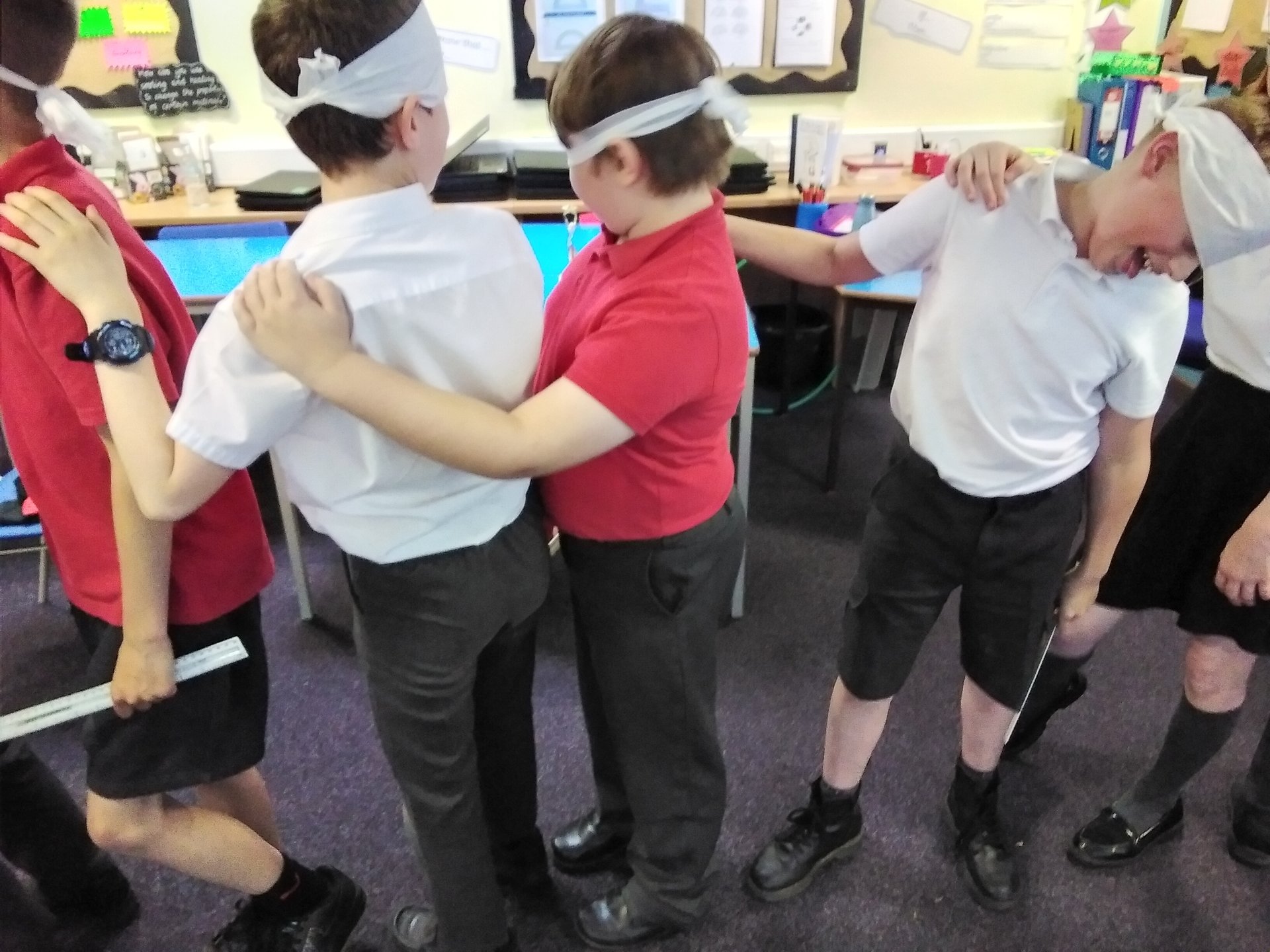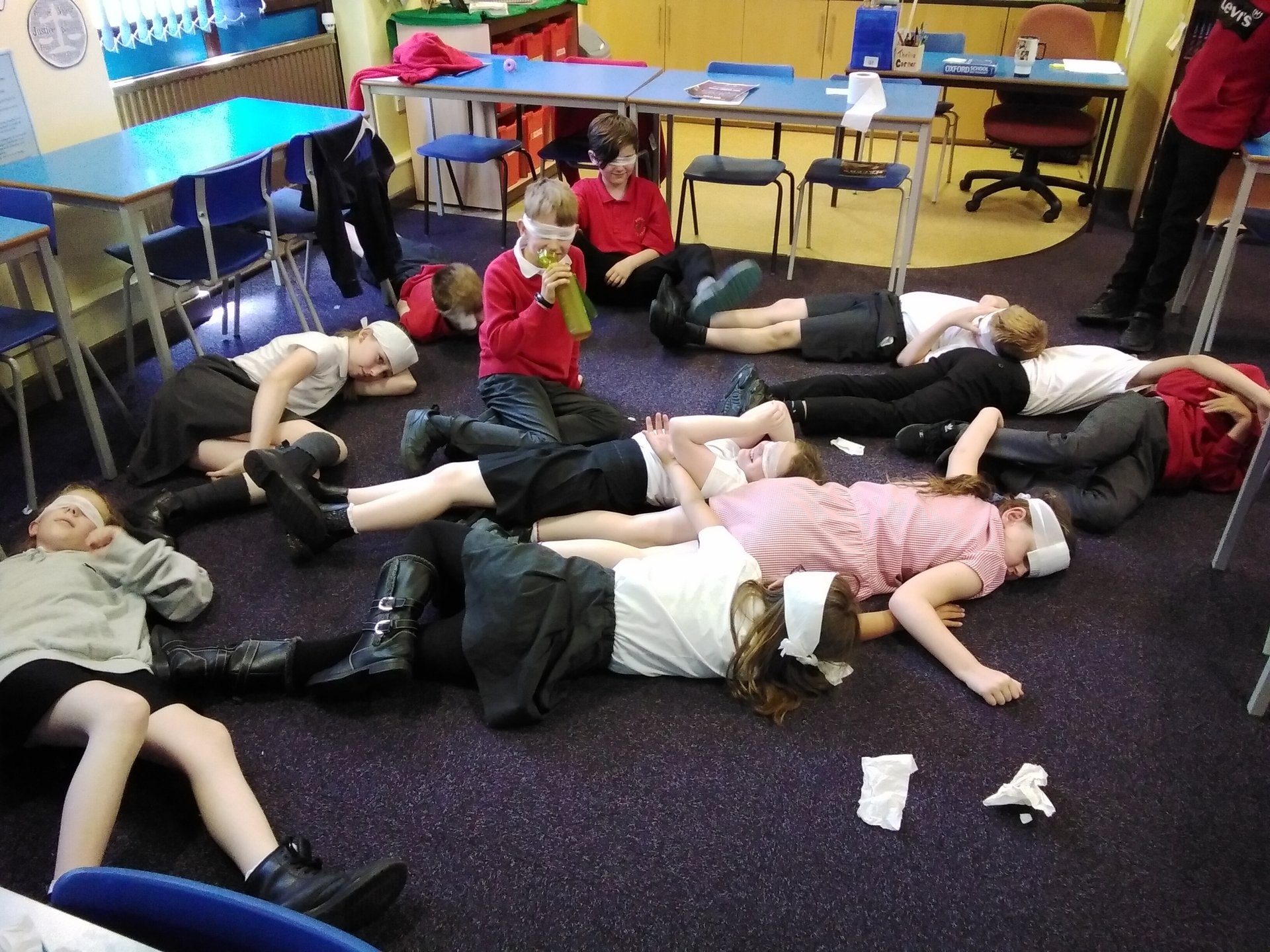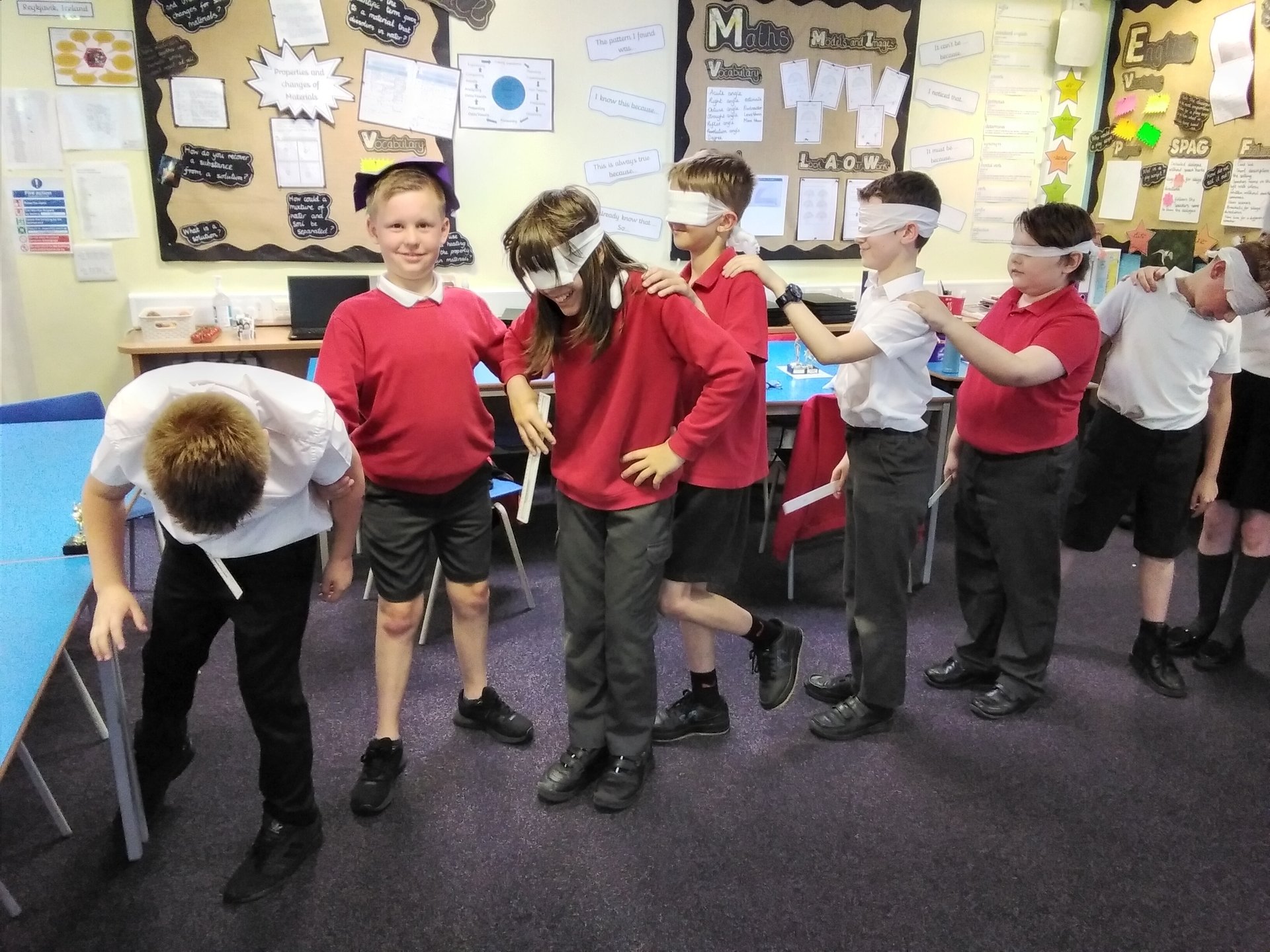 PSHE
Today we had a special visitor in class to work with us on Peer Pressure. We had lots of discussions about the topic and discussed how we felt. At the end of the session we acted out some scenarios linked to peer pressure and we had to select the correct options for our scenes - ask us what we learnt from this visit.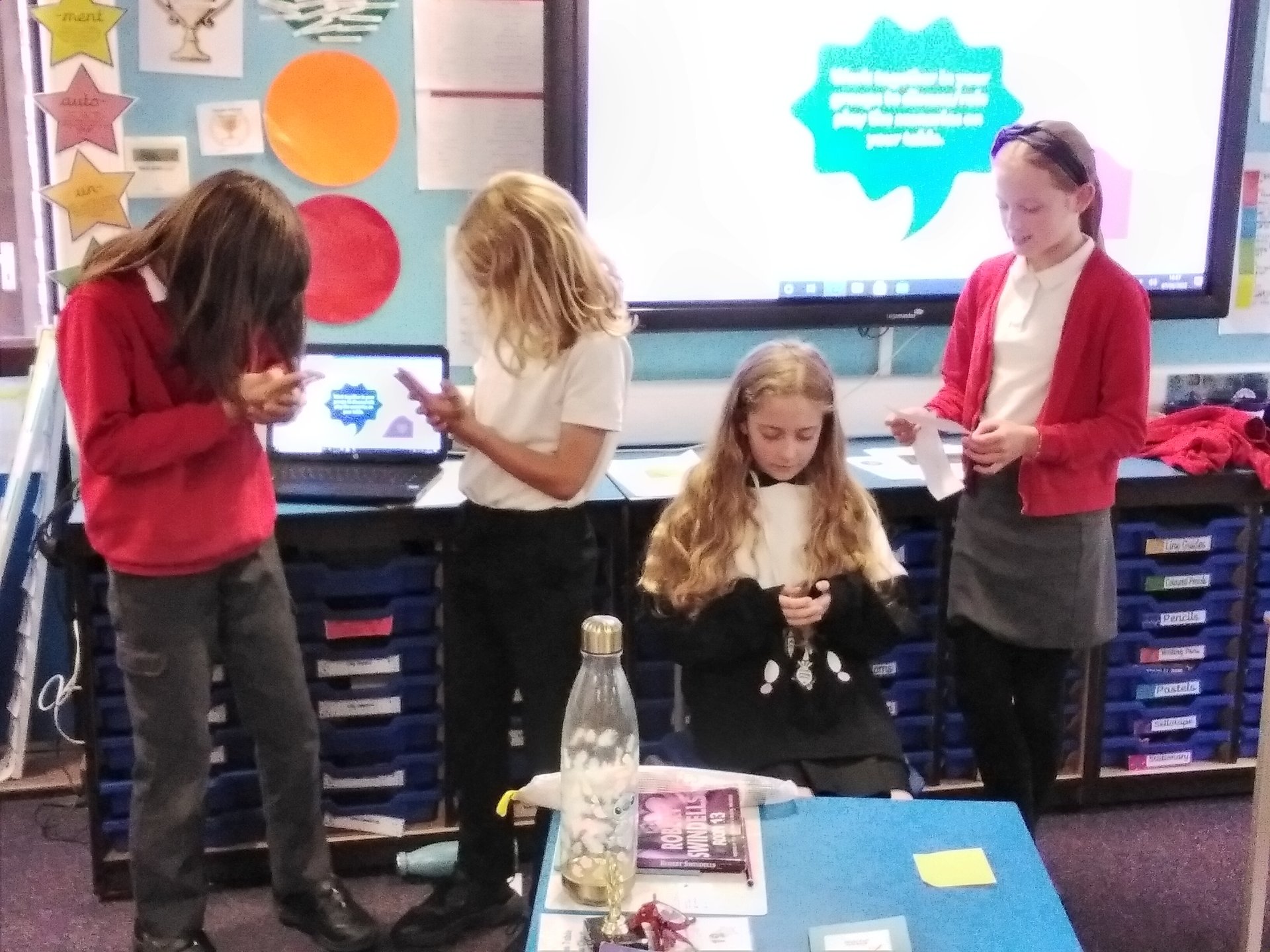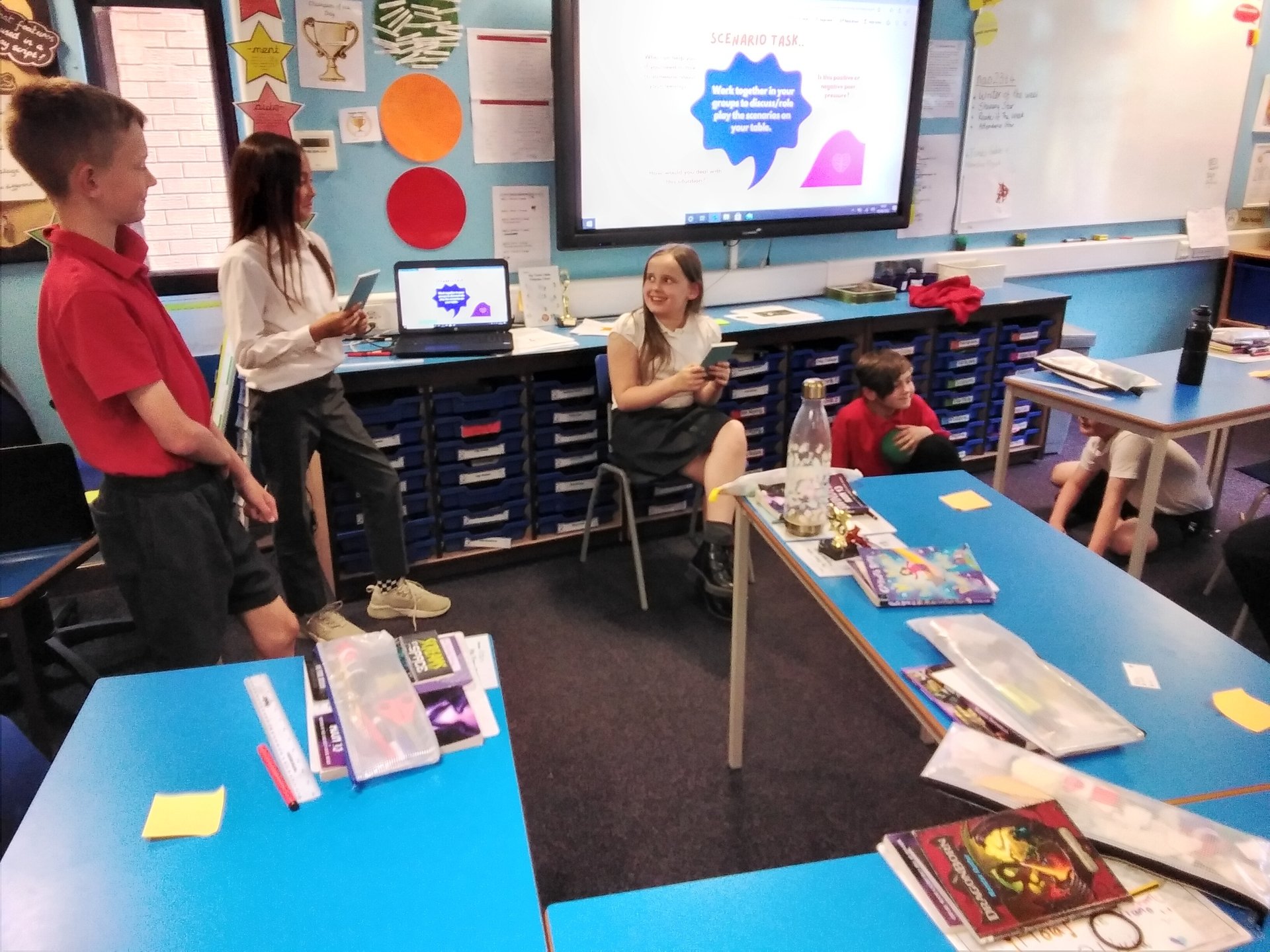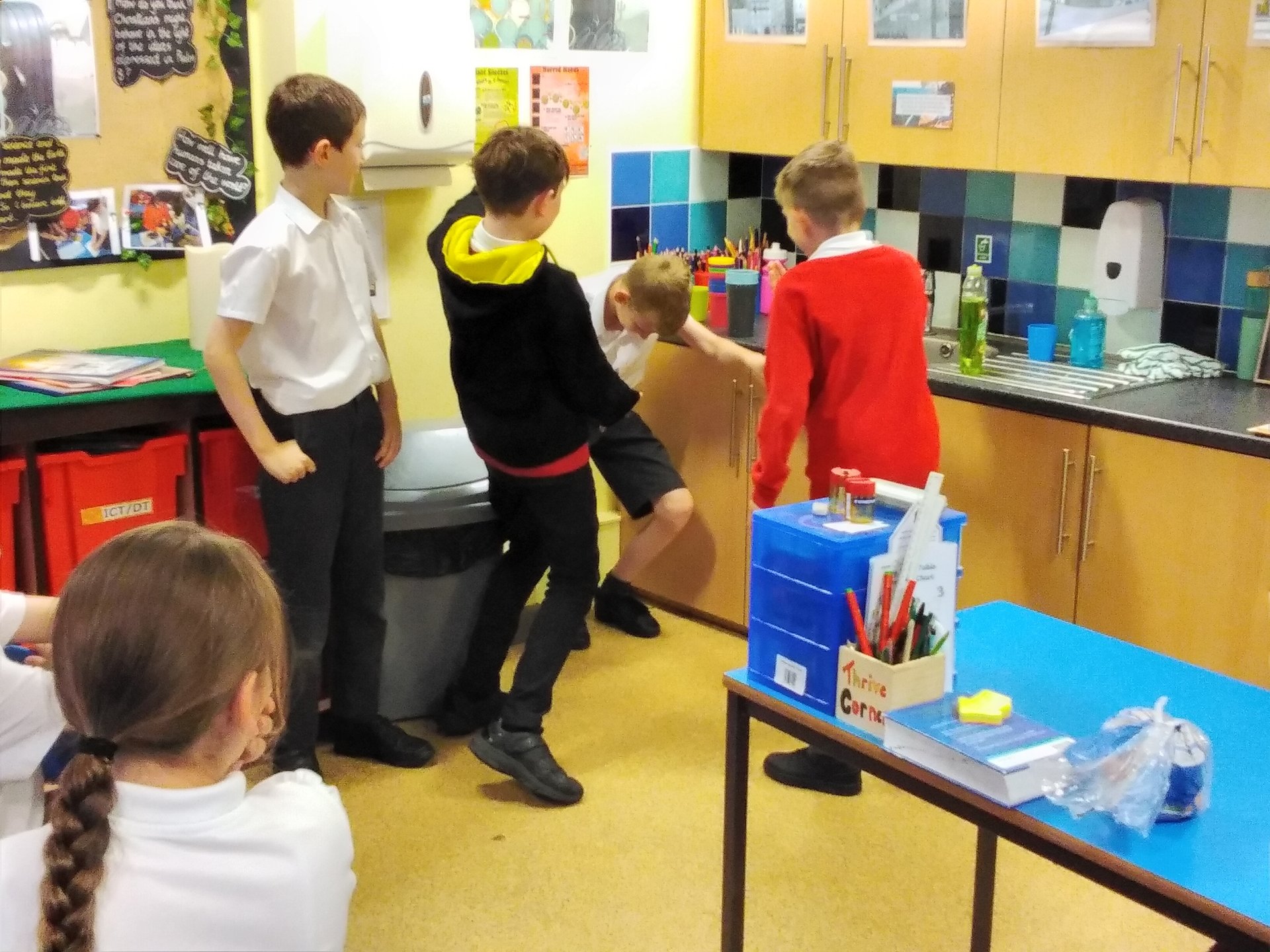 Play Scripts
Today we started to look at the features of a play script and which we thought were the most important and why. We worked in pairs to decide how we would order the features from most important to least important and we had to back these up with a reason and then discuss with a different partner our reasons for selecting them in this way. Which do you think is the most important feature for a play script?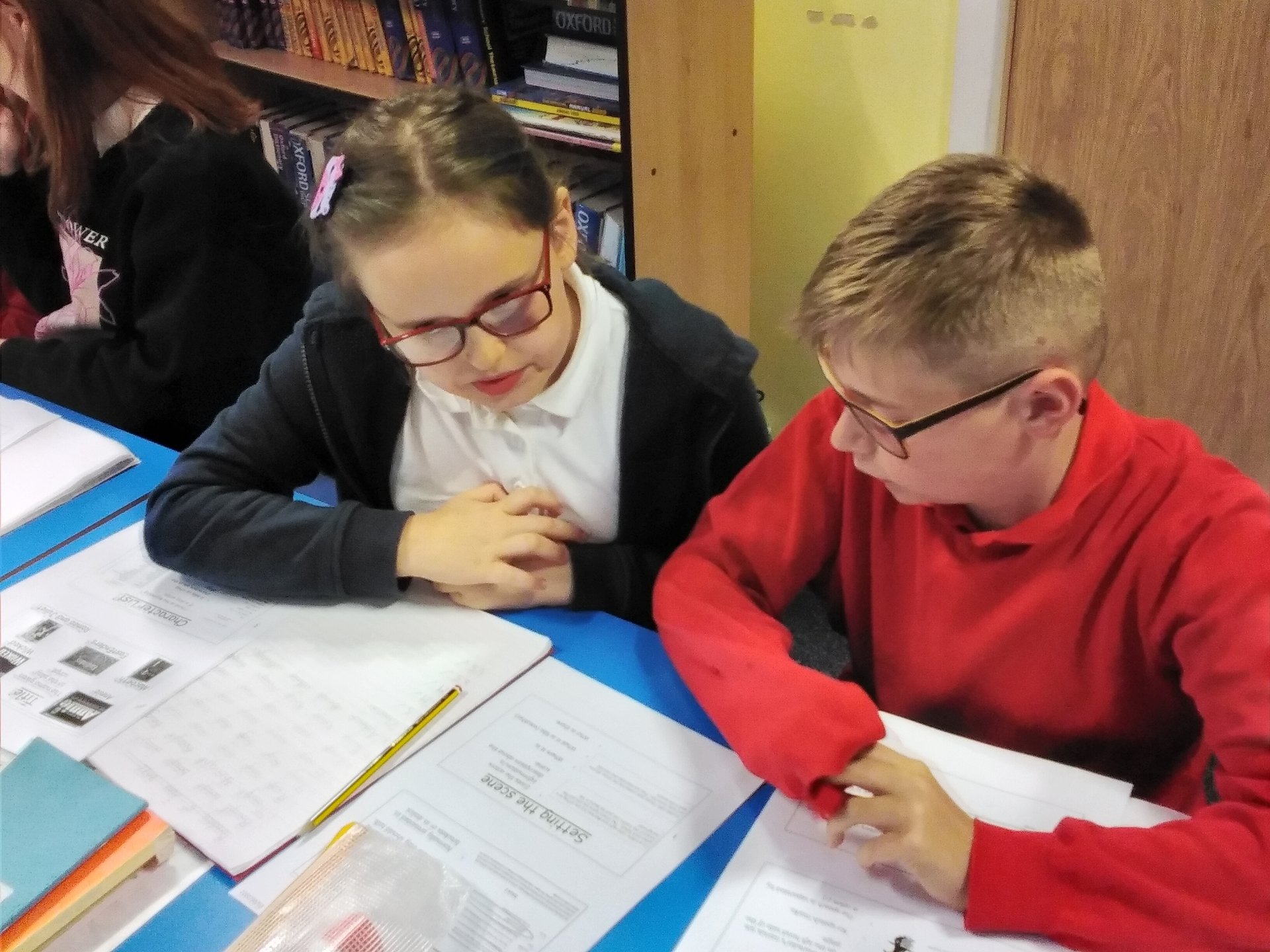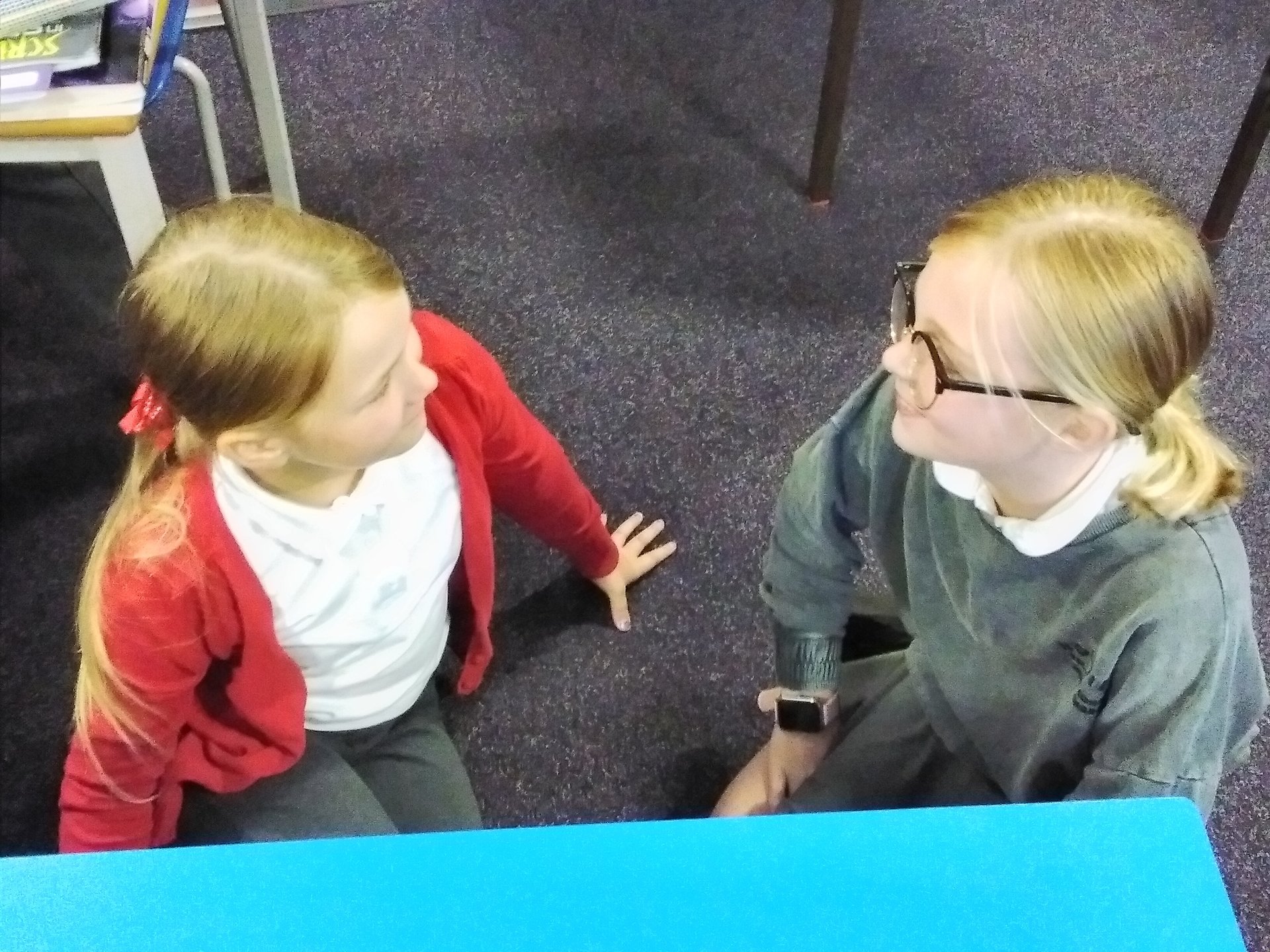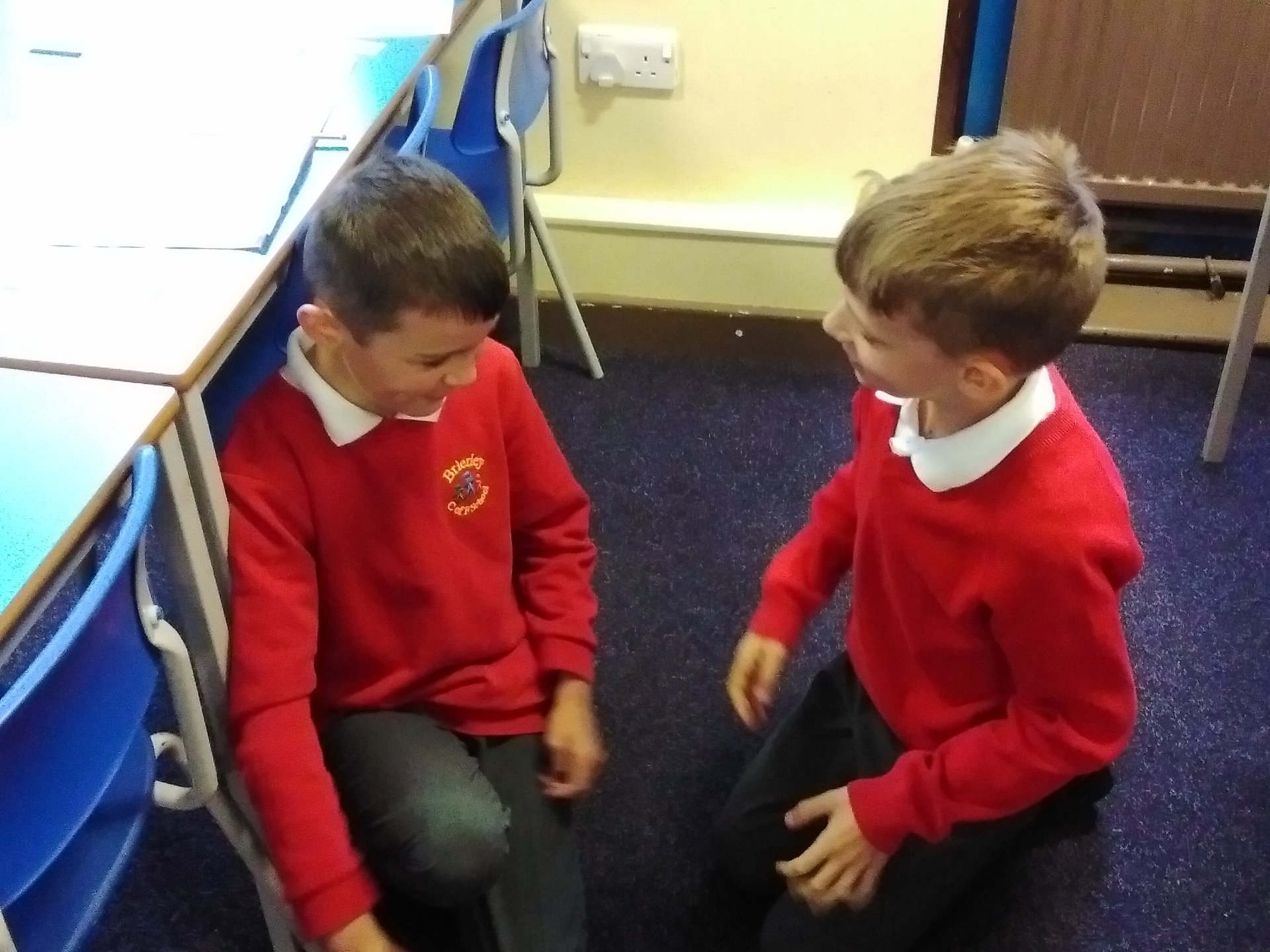 Beyond Face Value
Today we were focusing on Elizabeth I portraits and we were discussing why her portraits mysteriously start showing her looking younger towards the end of her reign. Ask us what we have learnt about the artists and the portraits and why she made it so portraits of herself were not permitted until she found an artist good enough for the task.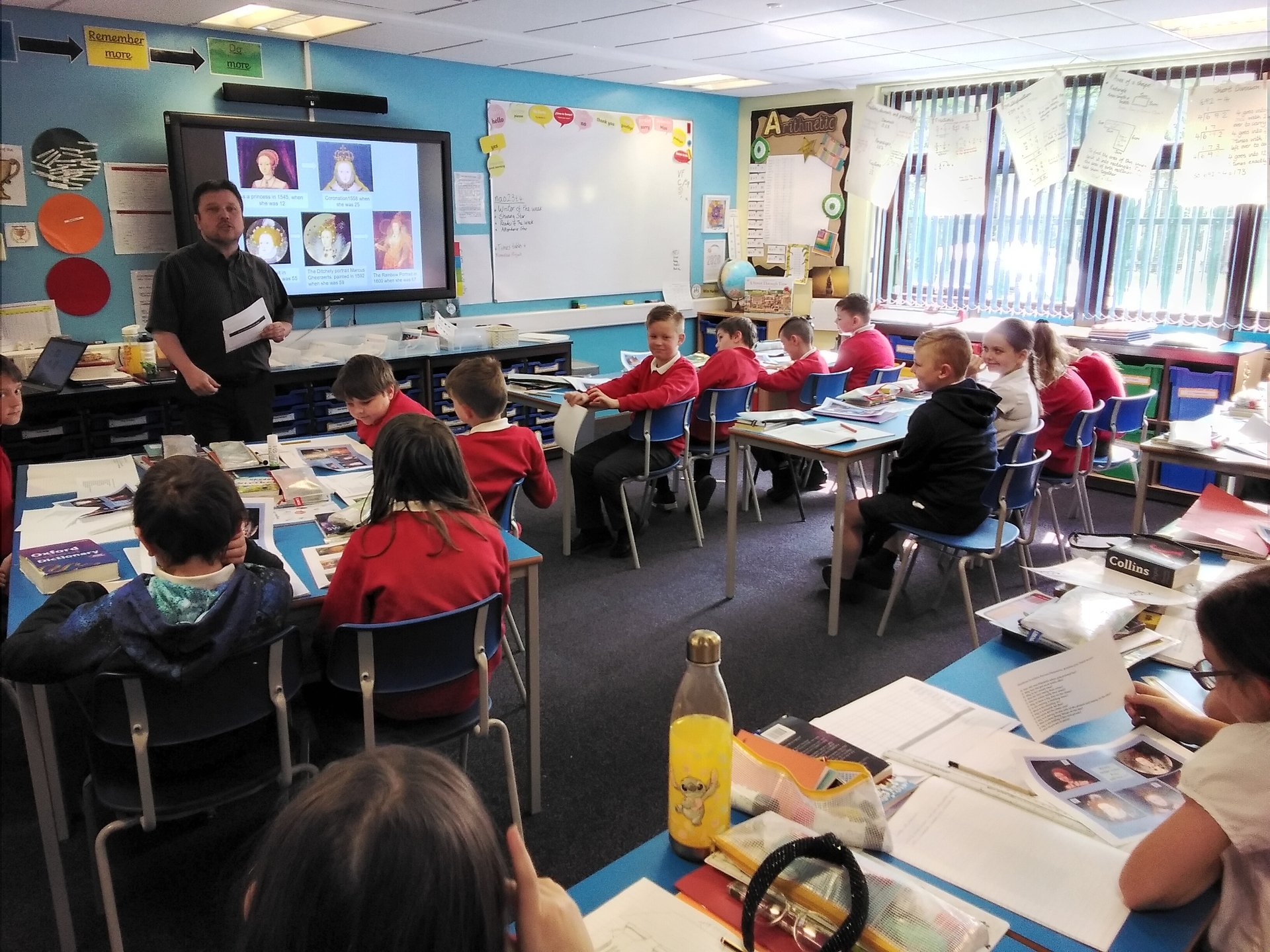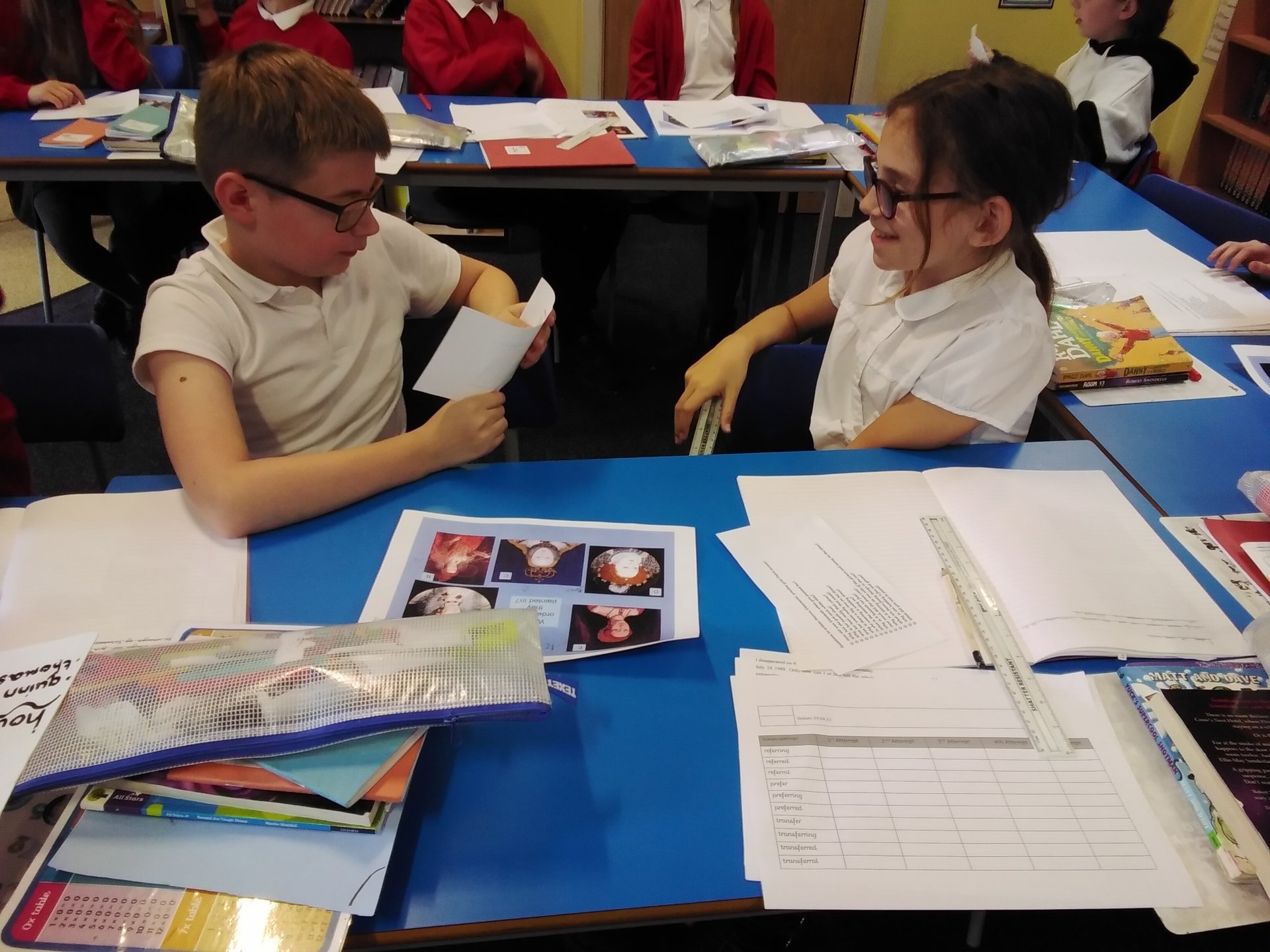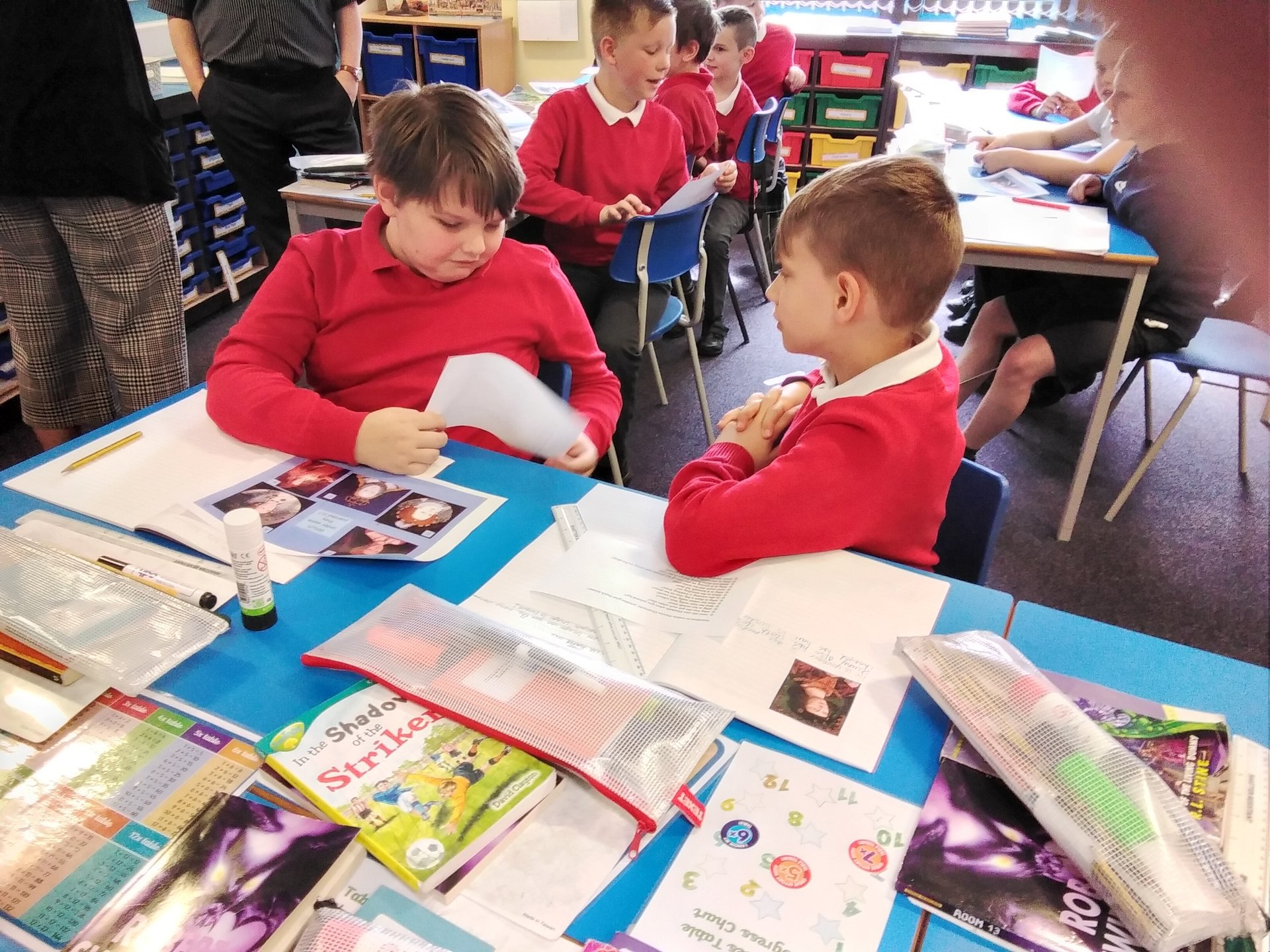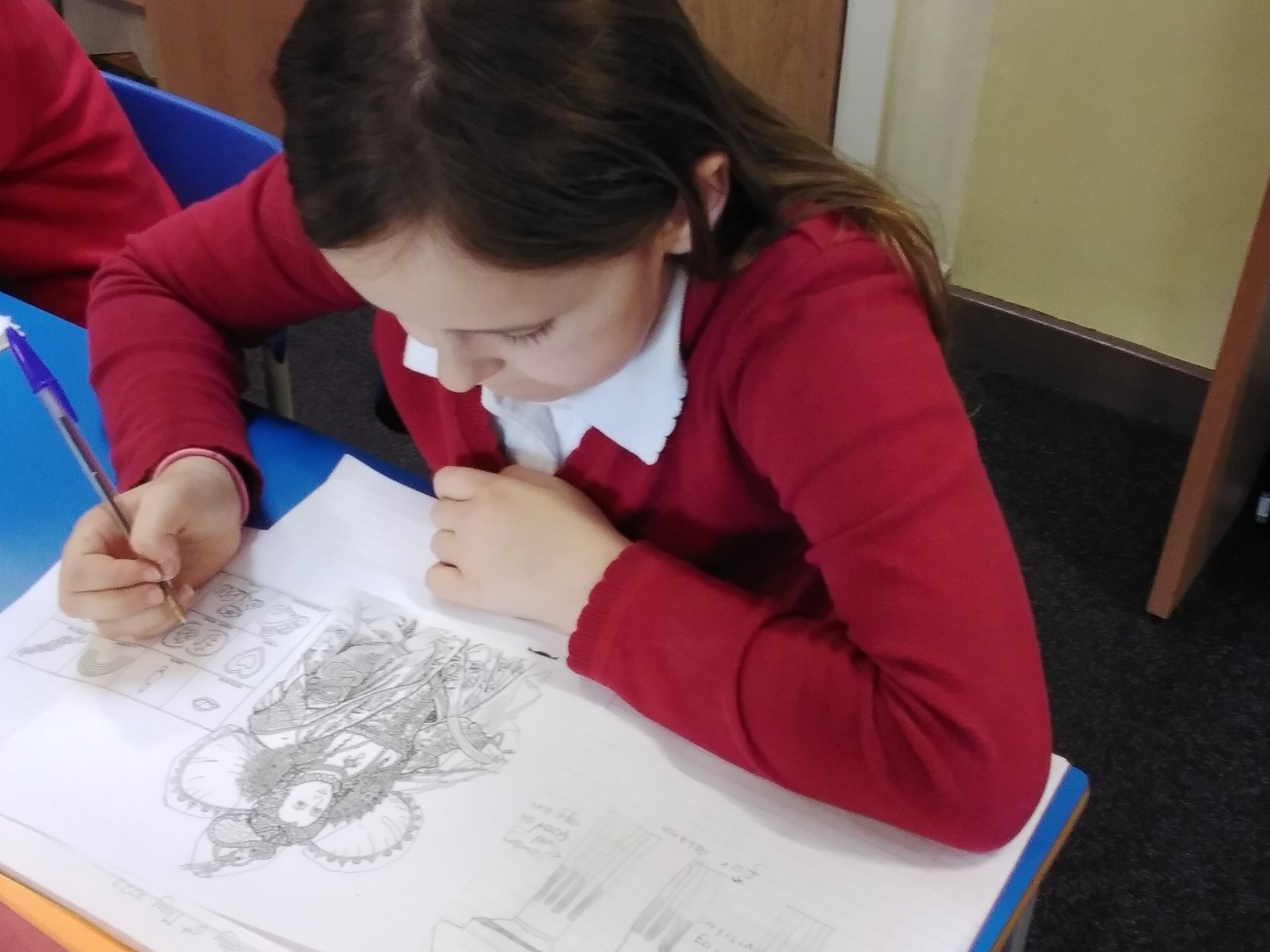 Properties and Changes of Materials
We carried out different experiments today to see what happens when we mixed certain materials with water - we had to describe what happened to each solution. Test our memories and ask us to tell you about some of the materials we mixed and what happened to them.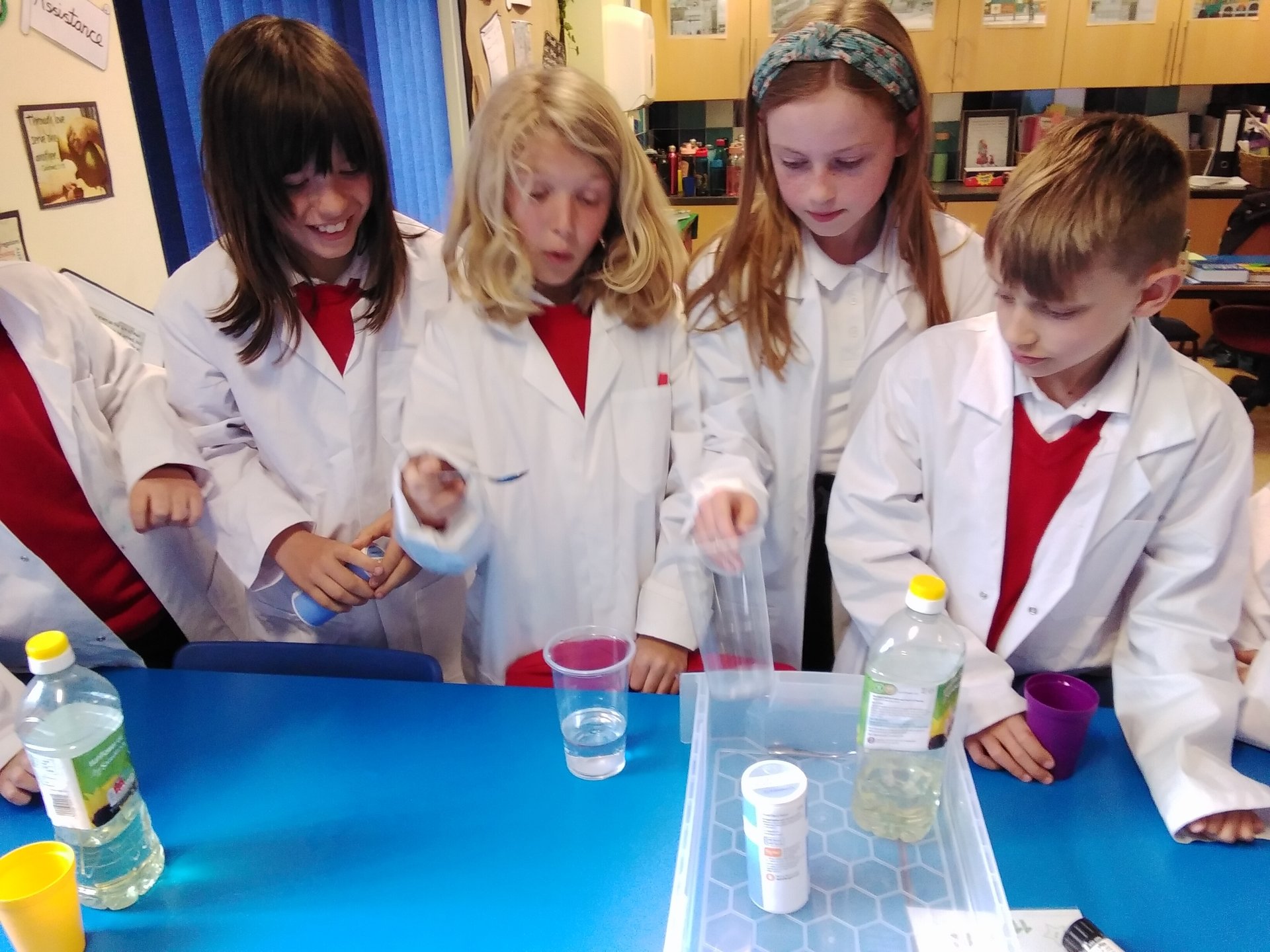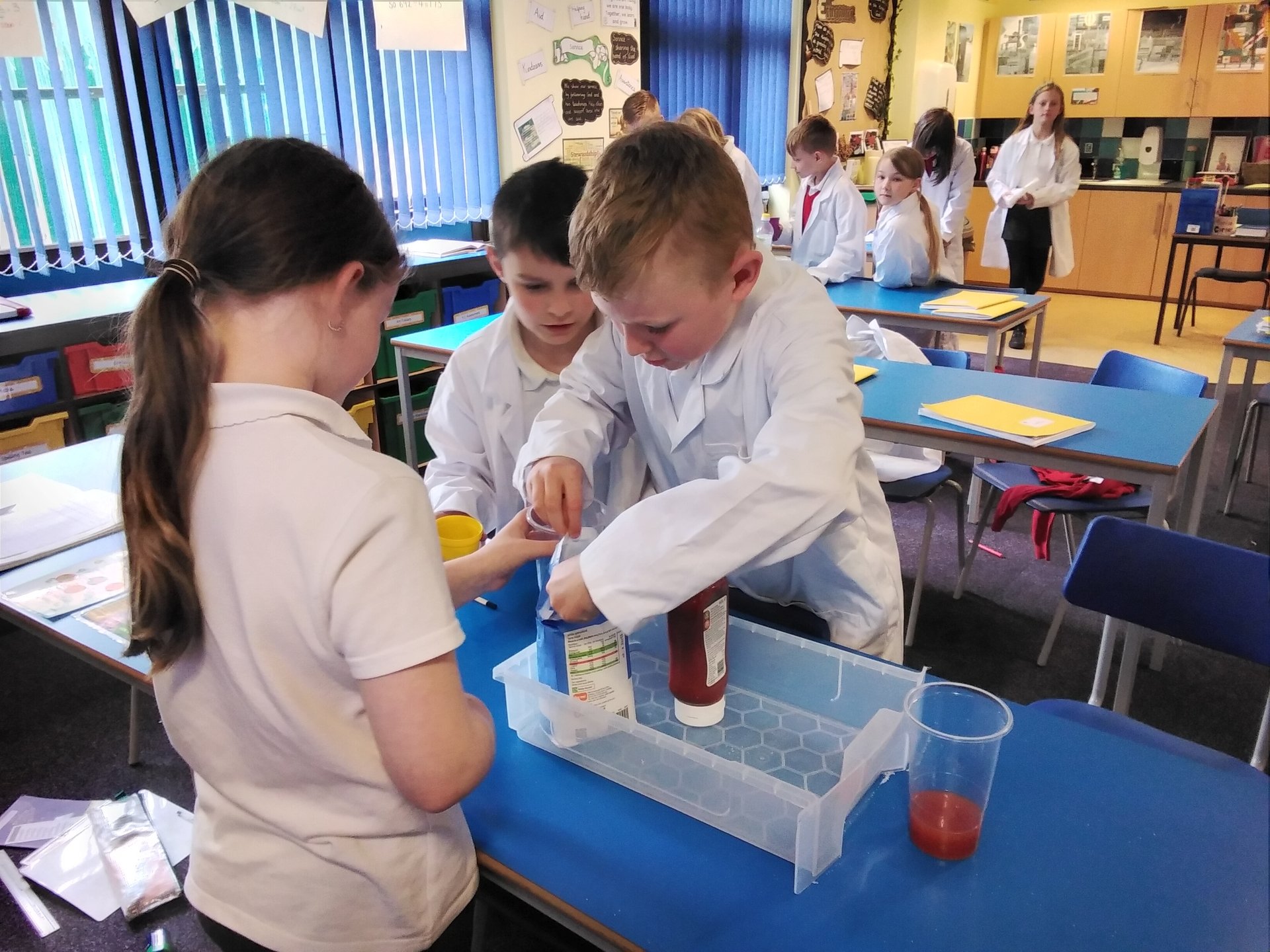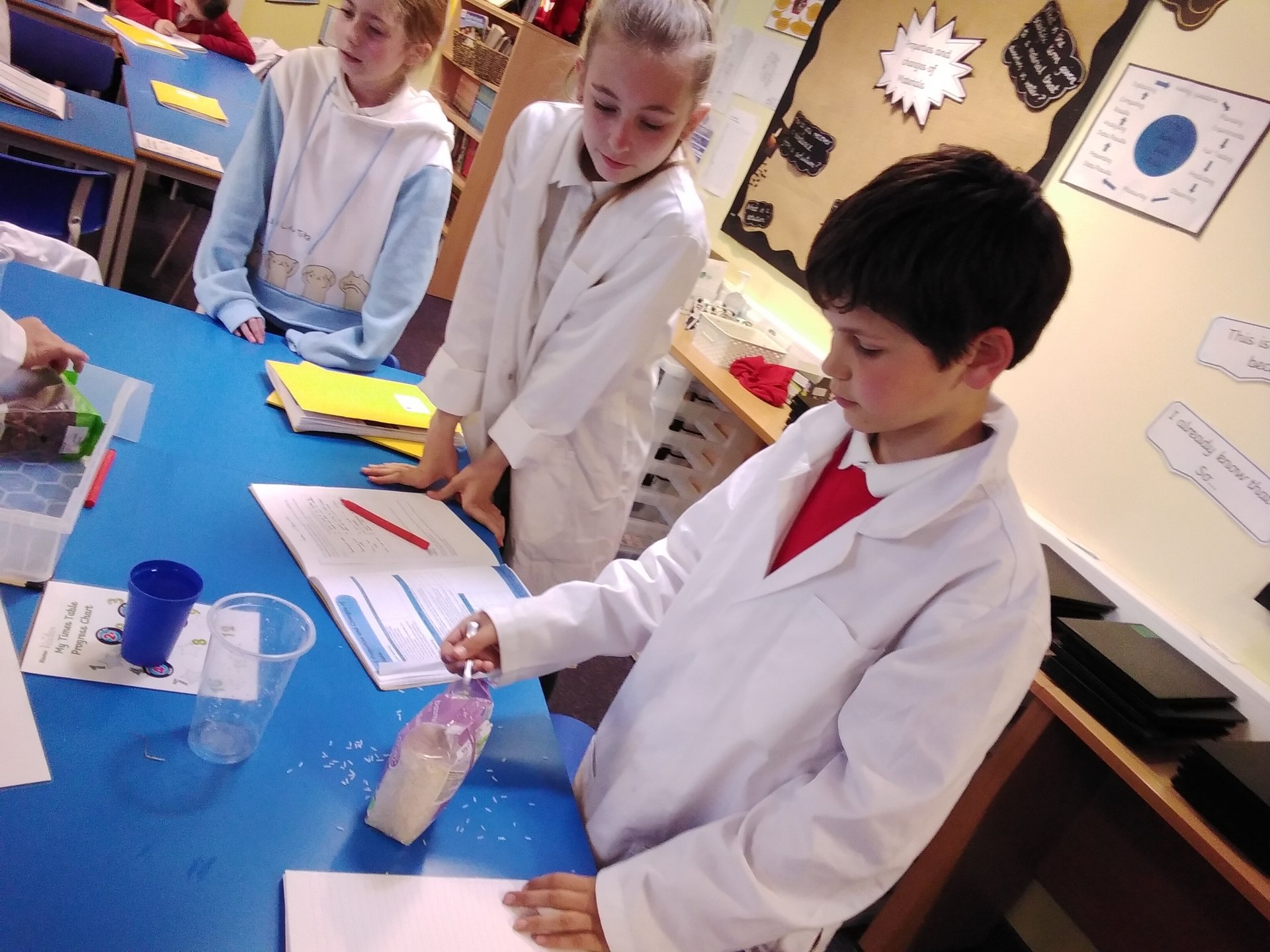 Poetry in Action

We worked in groups in English to perform different poems. We looked at how to make these poems stand out and catch our audiences. We focused on introducing them, the volume of our voices, movements and intonation.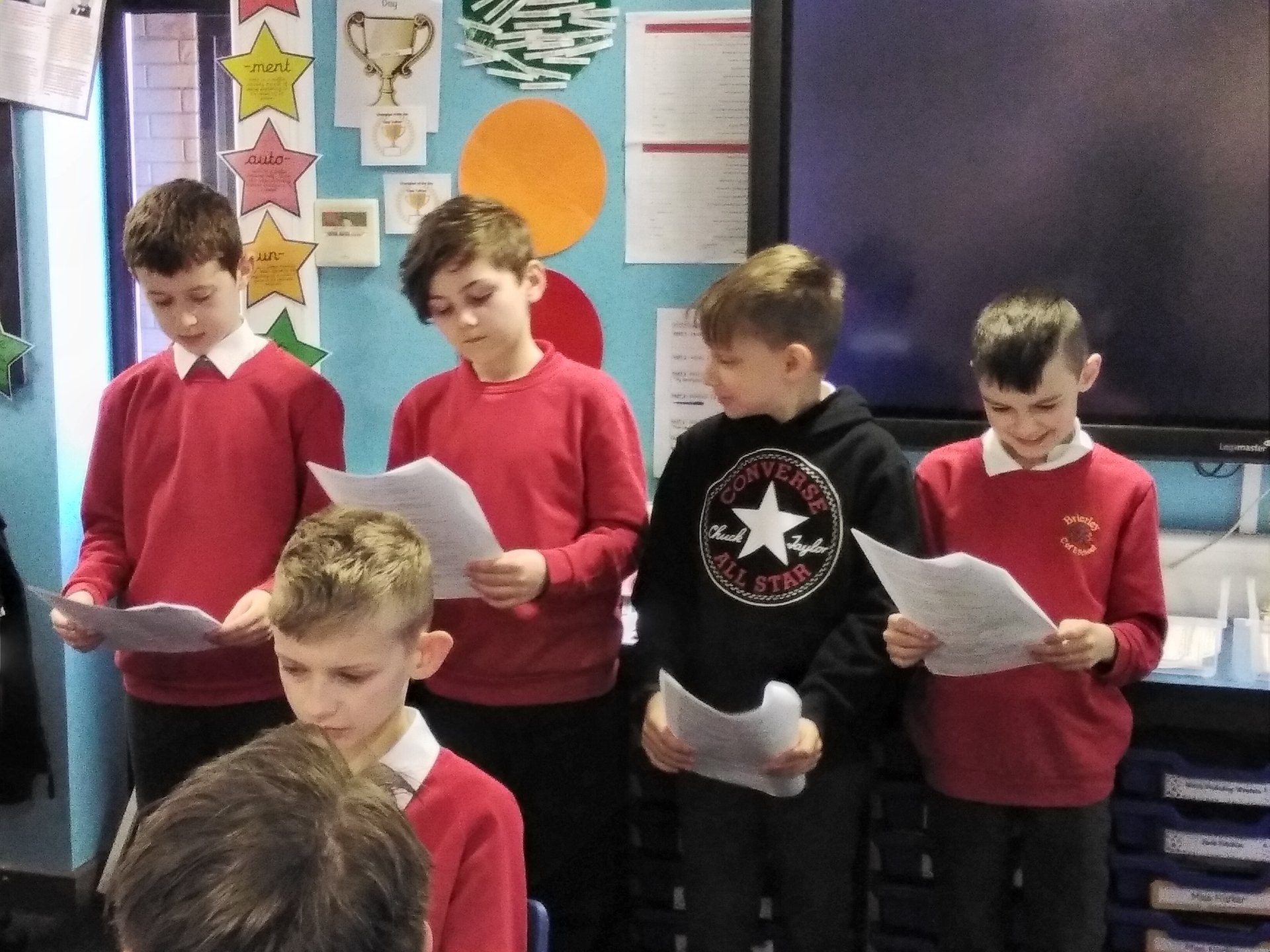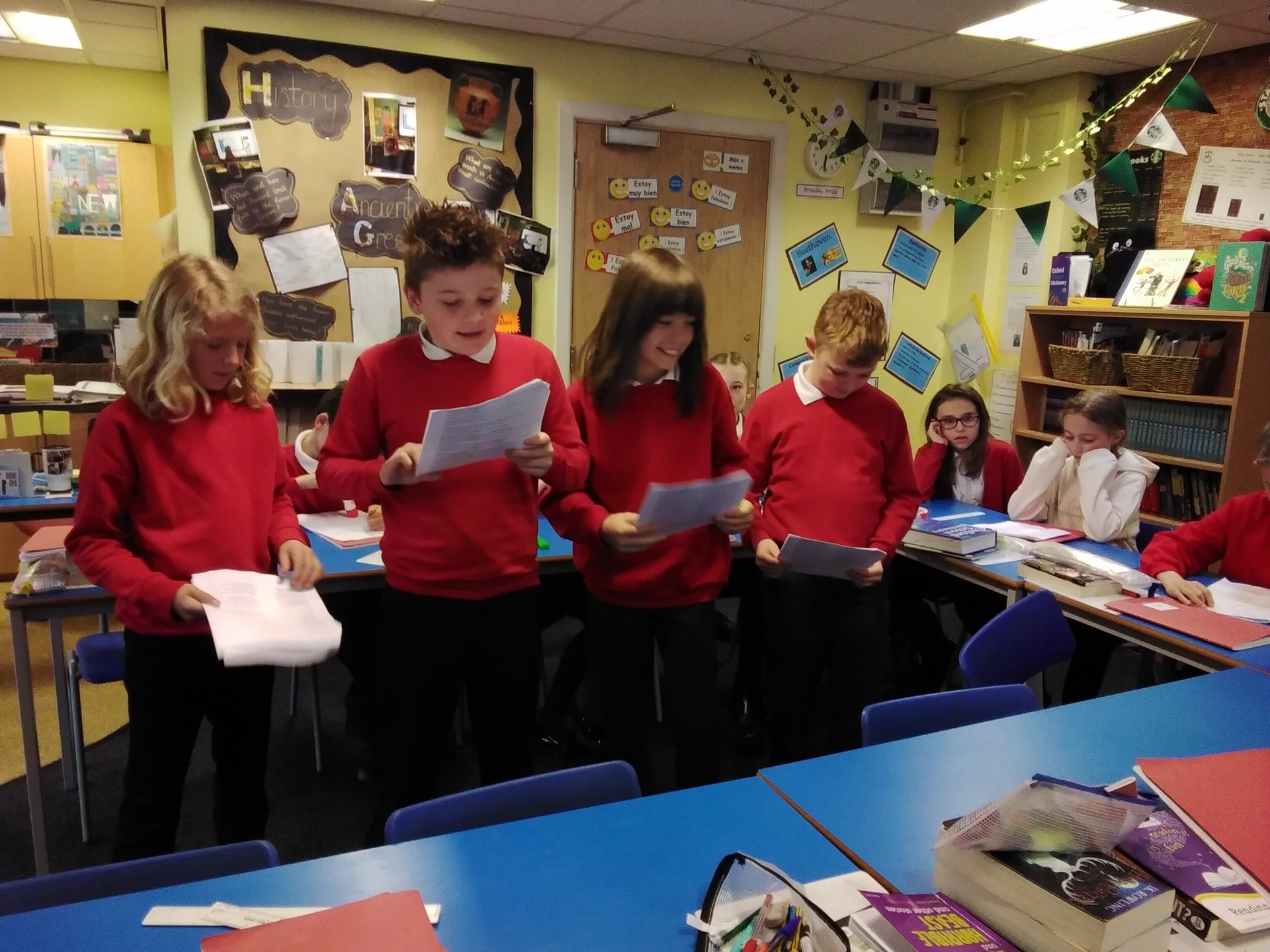 Forces in Action
We have been looking at different forces in Class Tolkien and how these forces can be applied and how they work in everyday life. We created two different sized parachutes to see how the air resistance would affect them. Challenge us and ask us what we found out.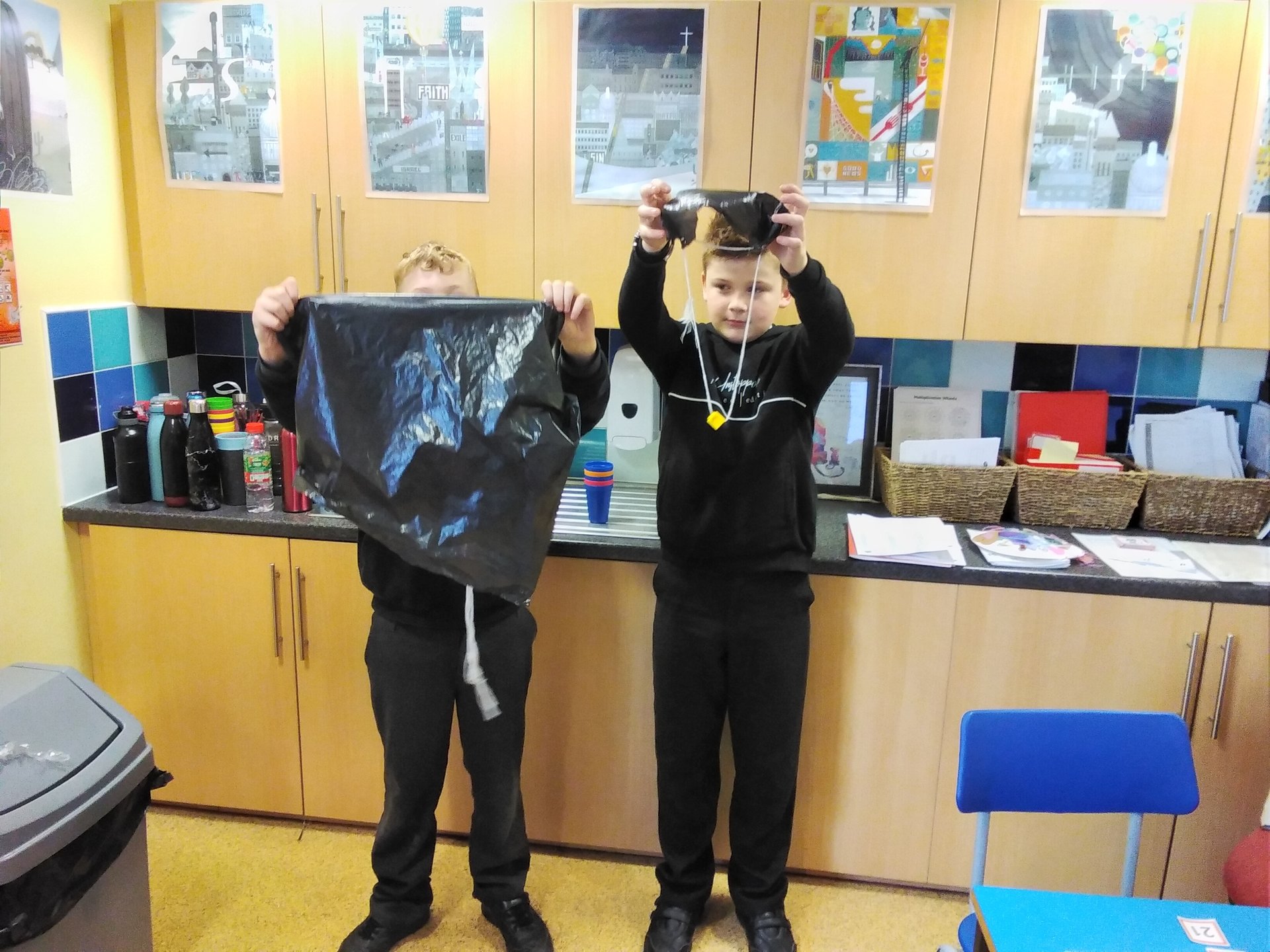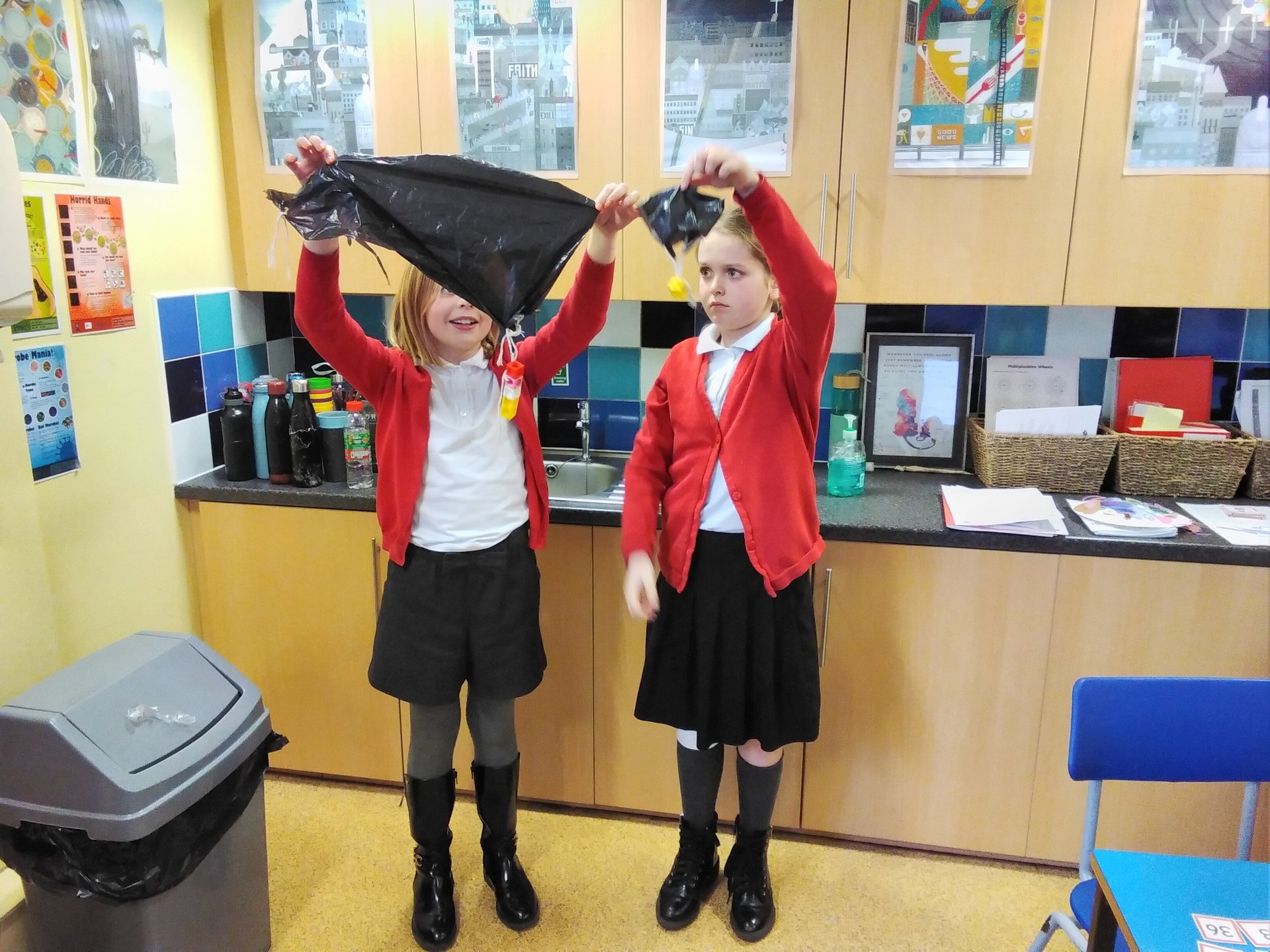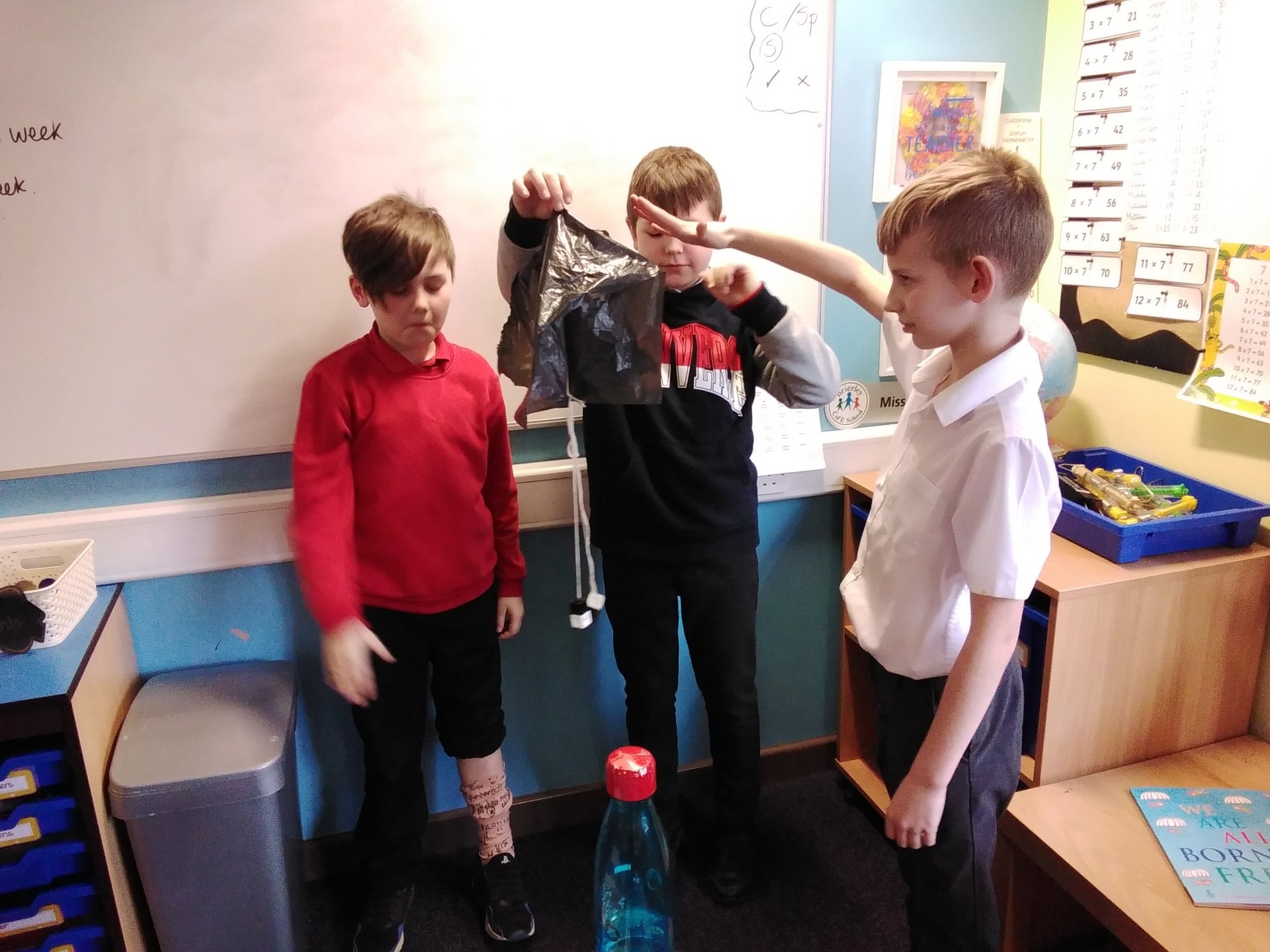 Darwin Day in Class Tolkien
Today in class we have been learning about Charles Darwin for our science day. We have learnt about Darwin and researched the adaptations of certain animals.
We have been surprised at how some animals have adapted to their environments over the years.
Ask us about some of the animals we have looked at today.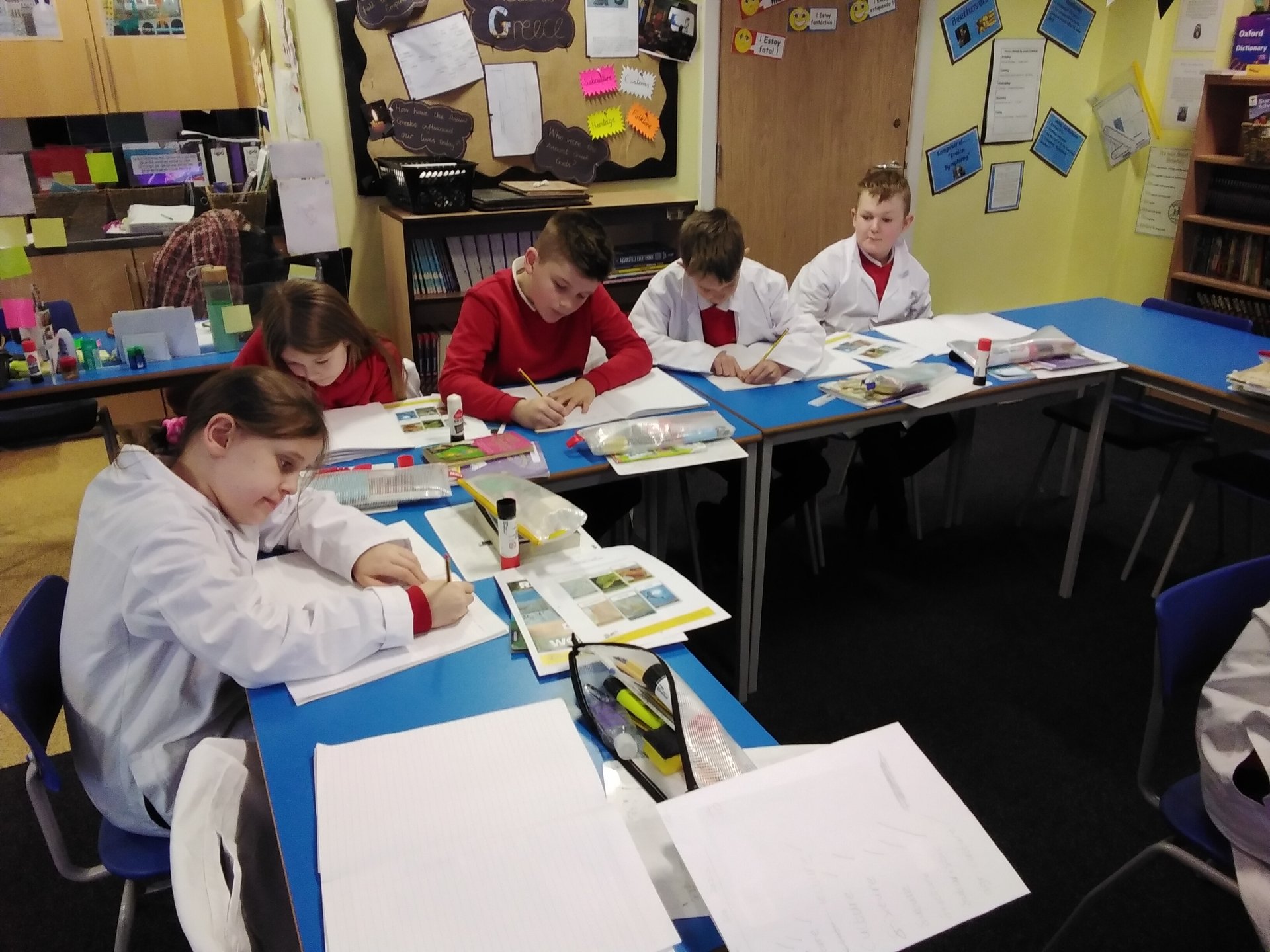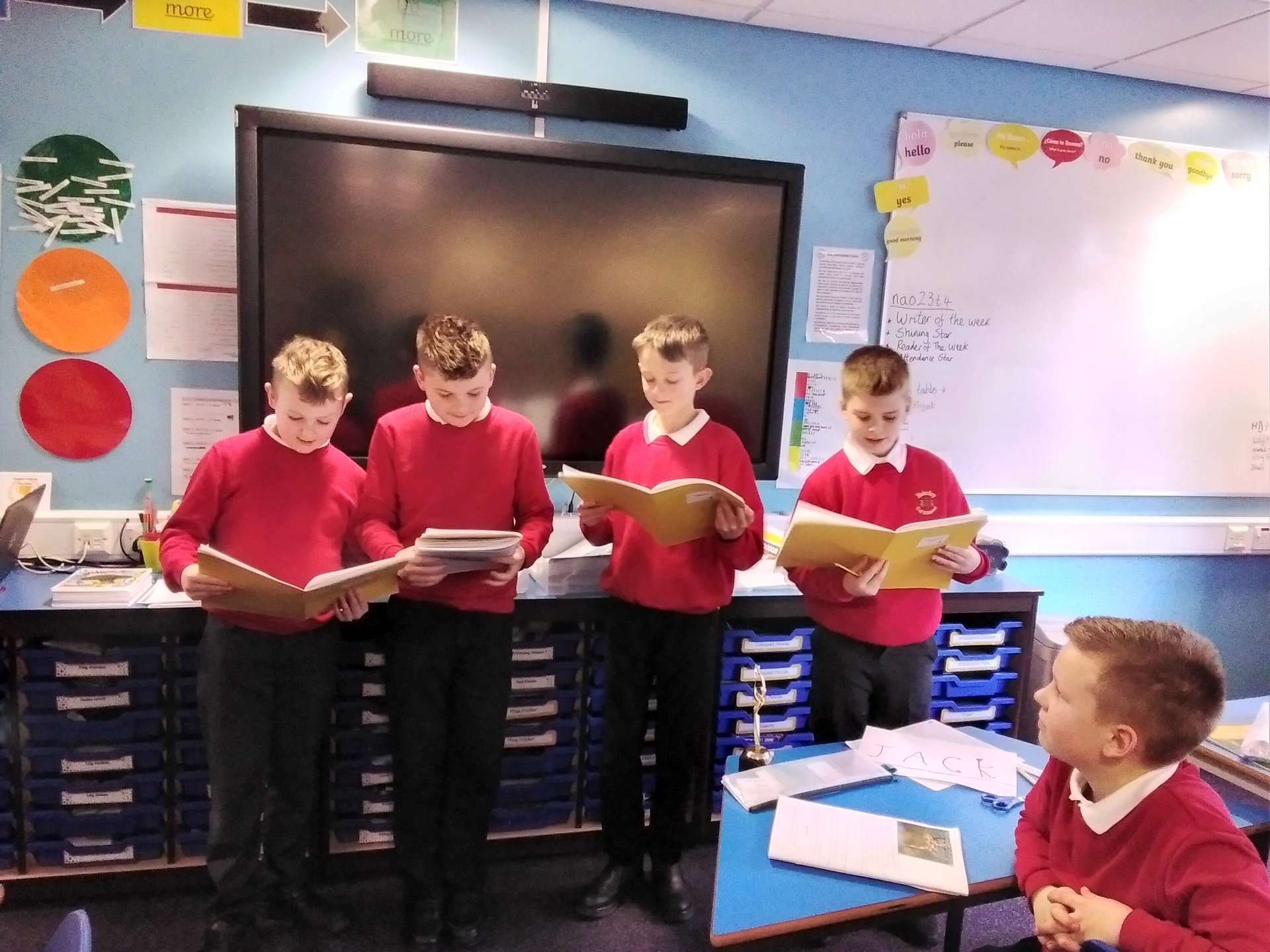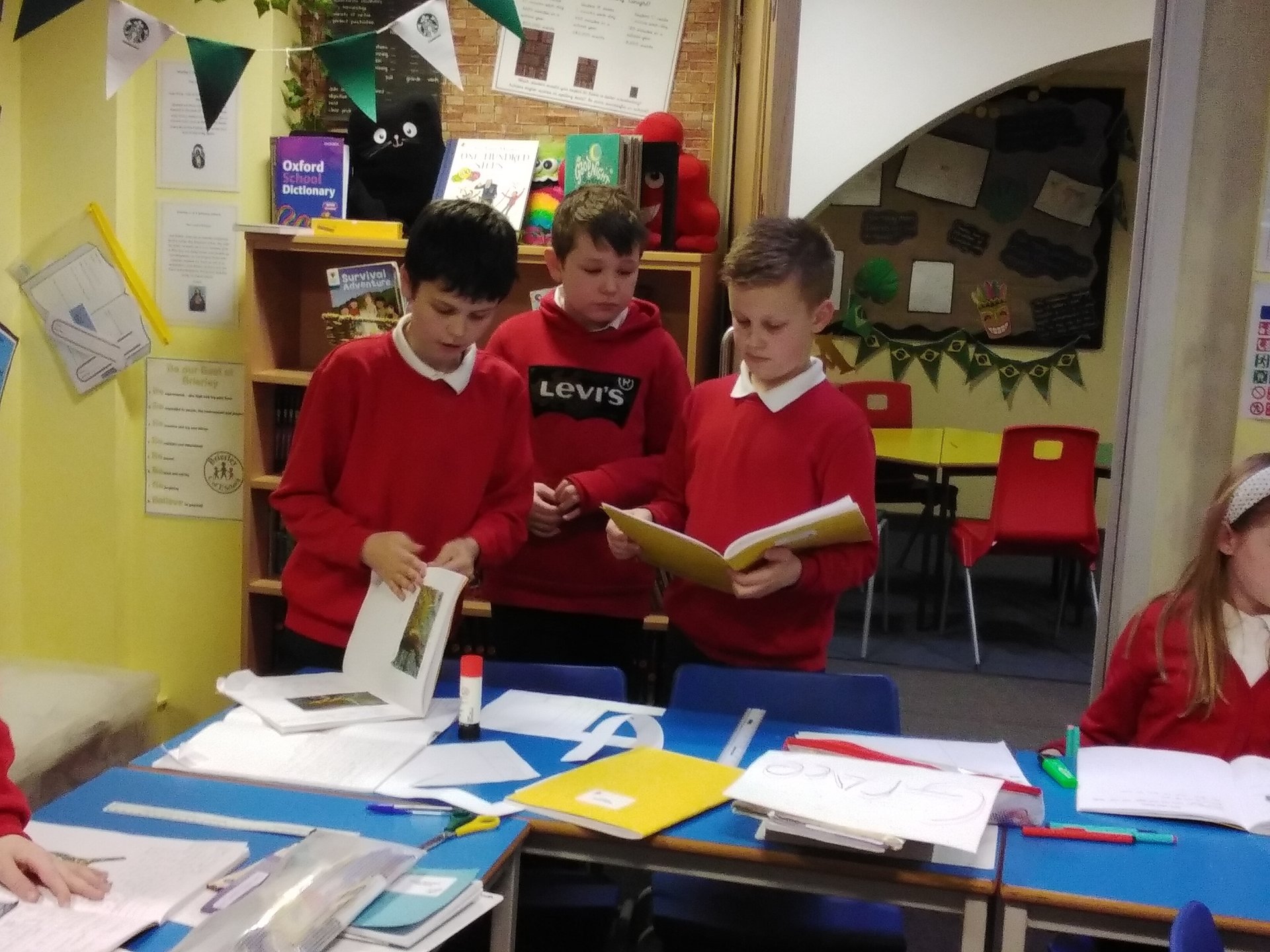 Our Christmas Play is now on Google classroom for you to view.
We have been working on our Enterprise these last few weeks creating our Christmas mystery character boxes - the children have enjoyed designing and creating these character boxes - we hope you enjoy the mystery treat.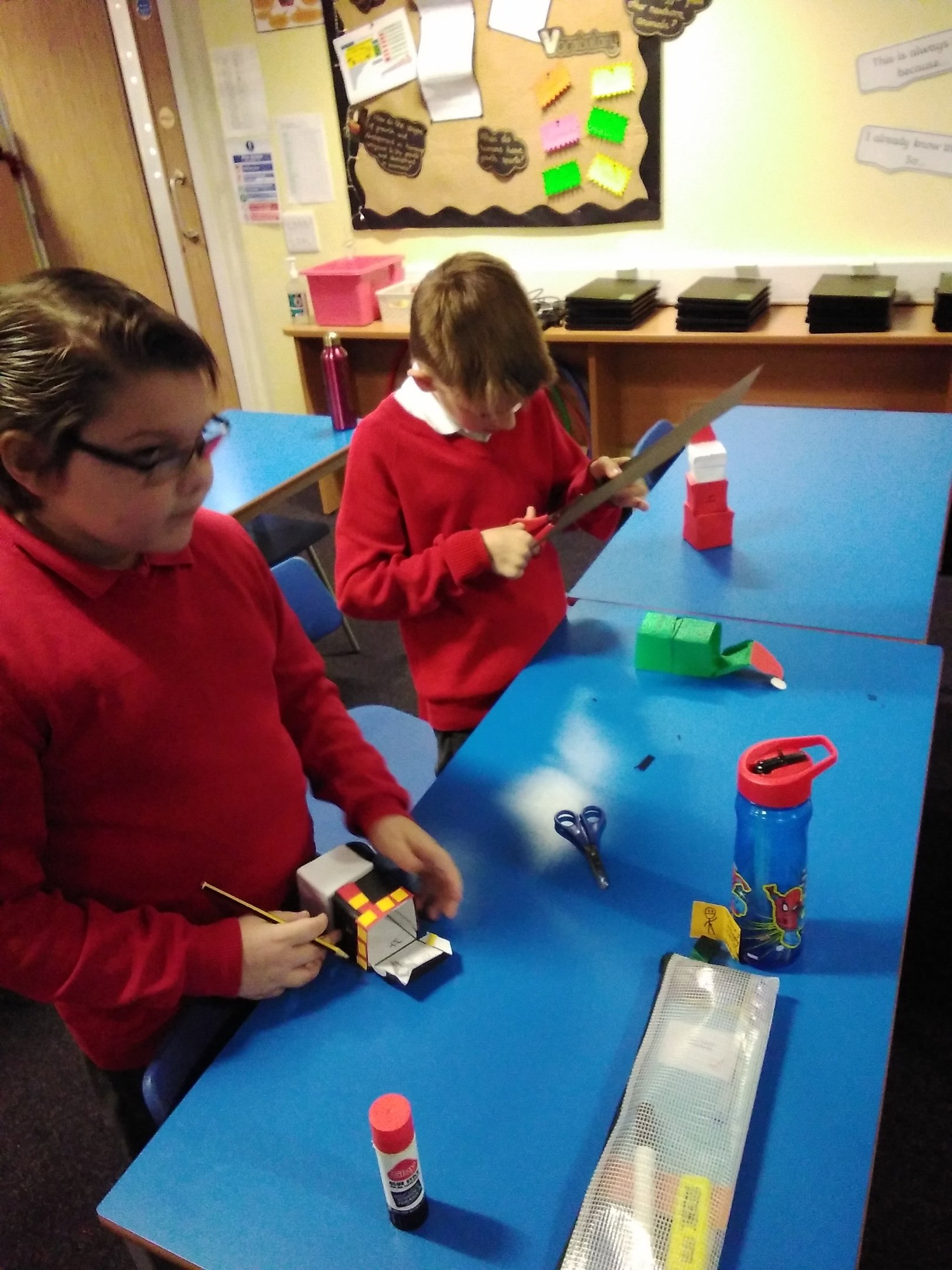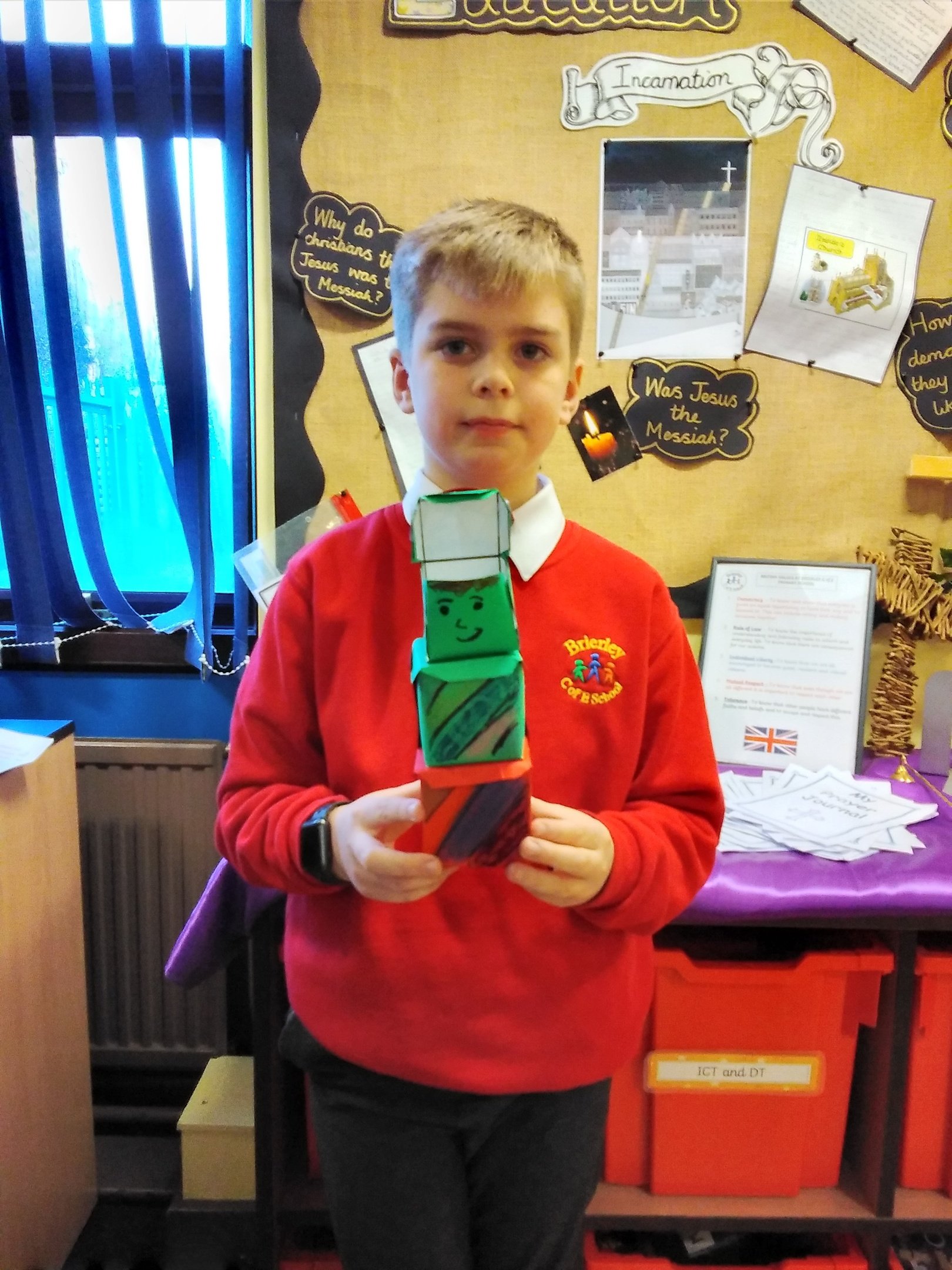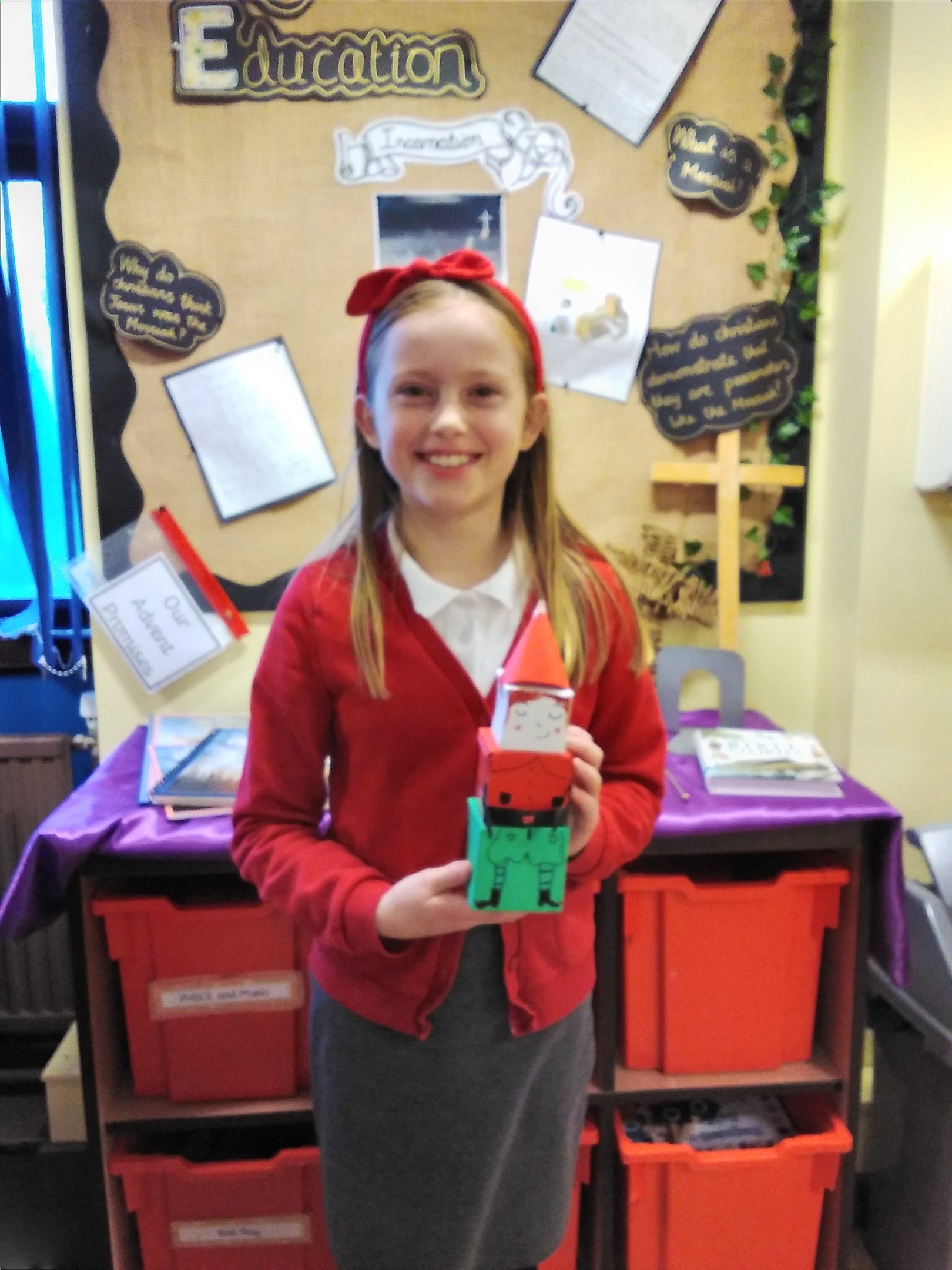 We looked at multiplying by 10, 100 and 1000. Mr Morris got us to do this in a fun
interactive way. Can you see the method we used for working these sums out?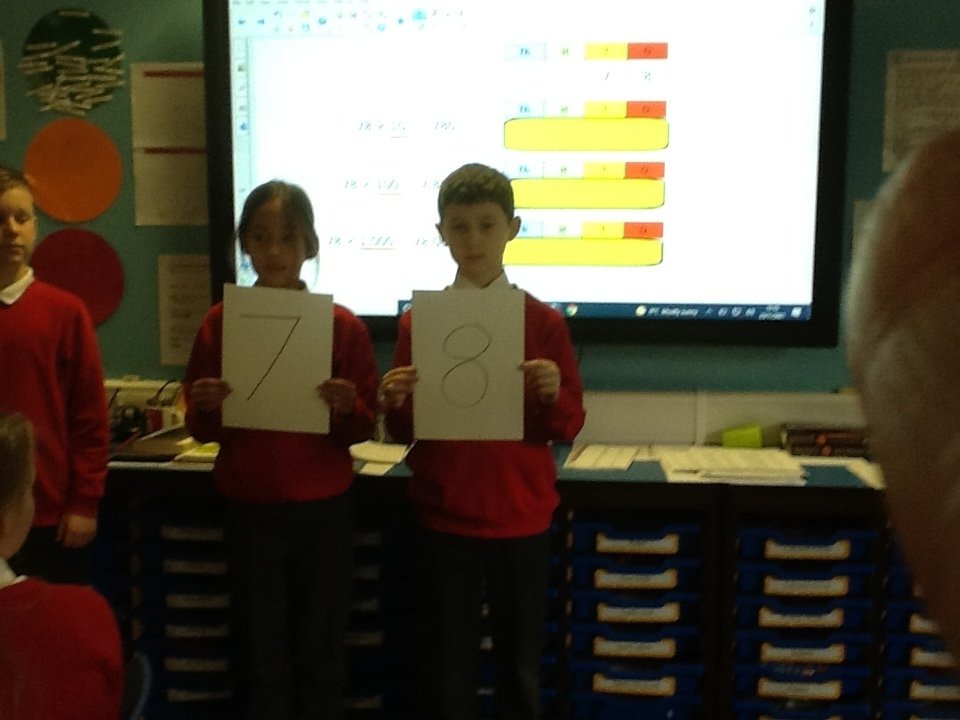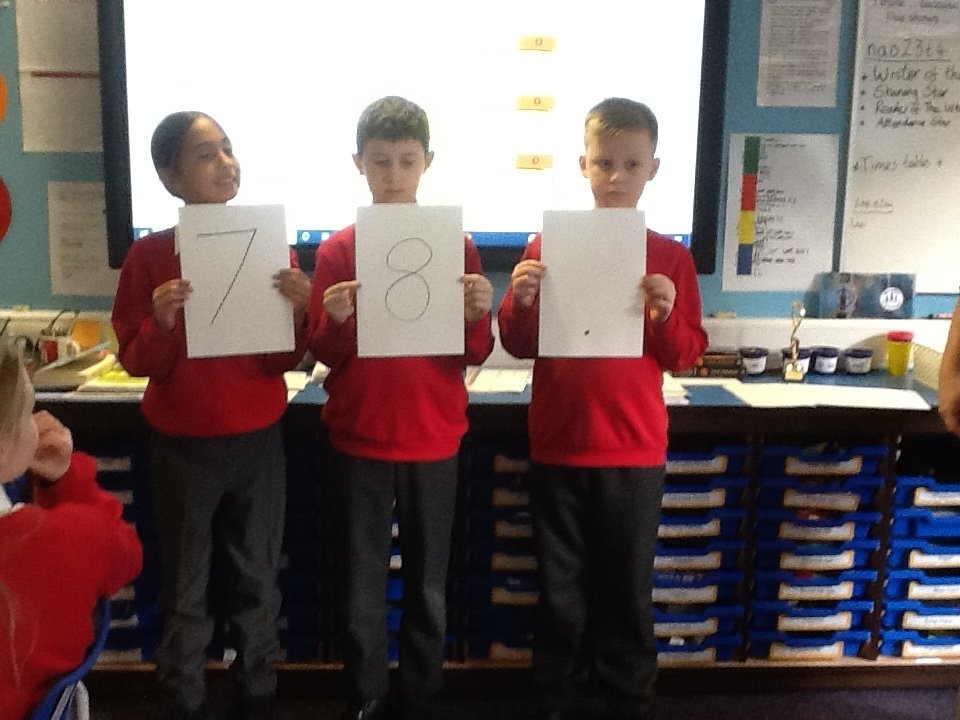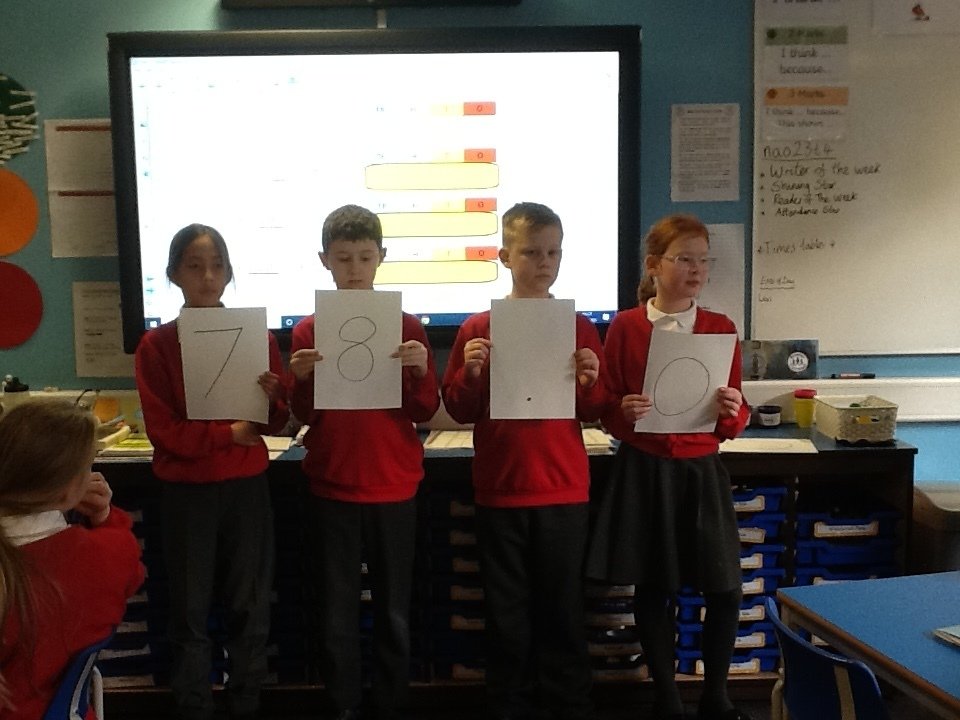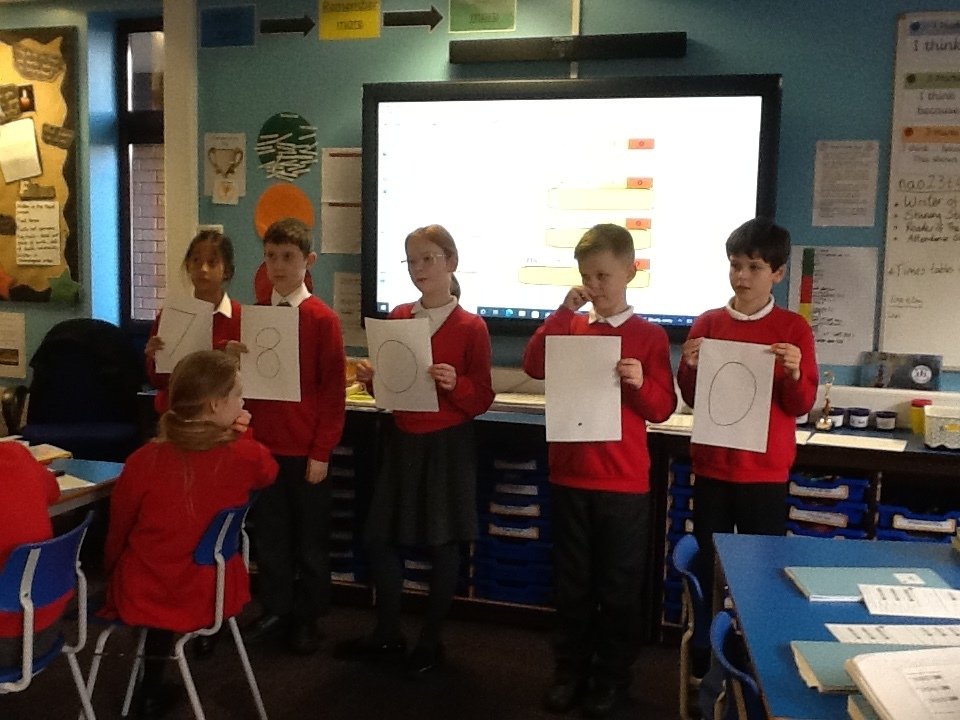 In our Math's lesson we have focused on square numbers - we have used counters to help us understand what a square number is and to prove our answers during our lesson.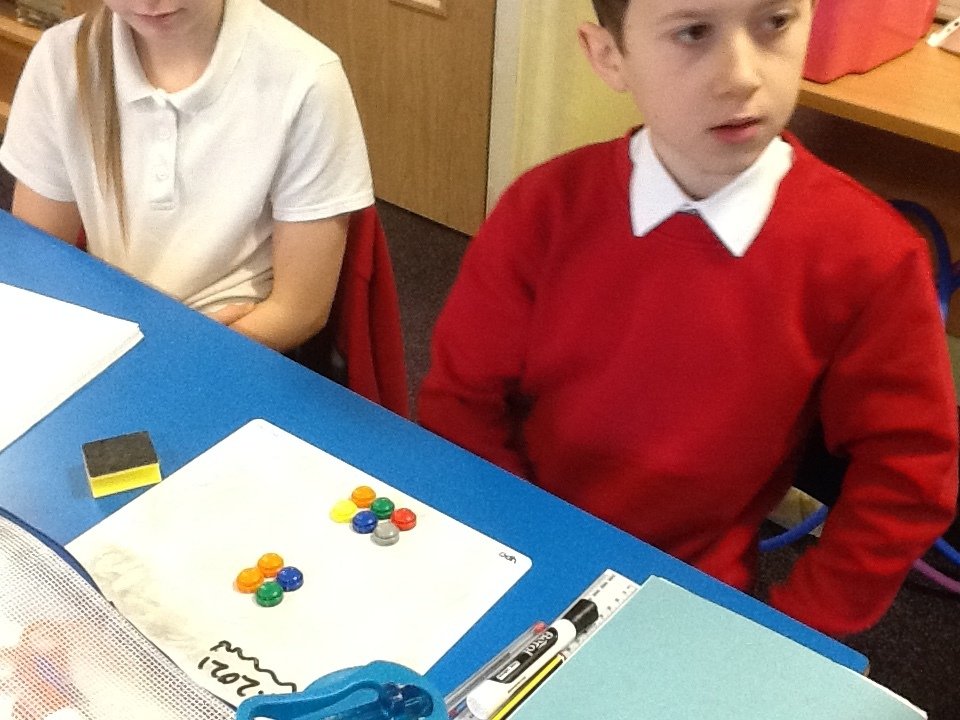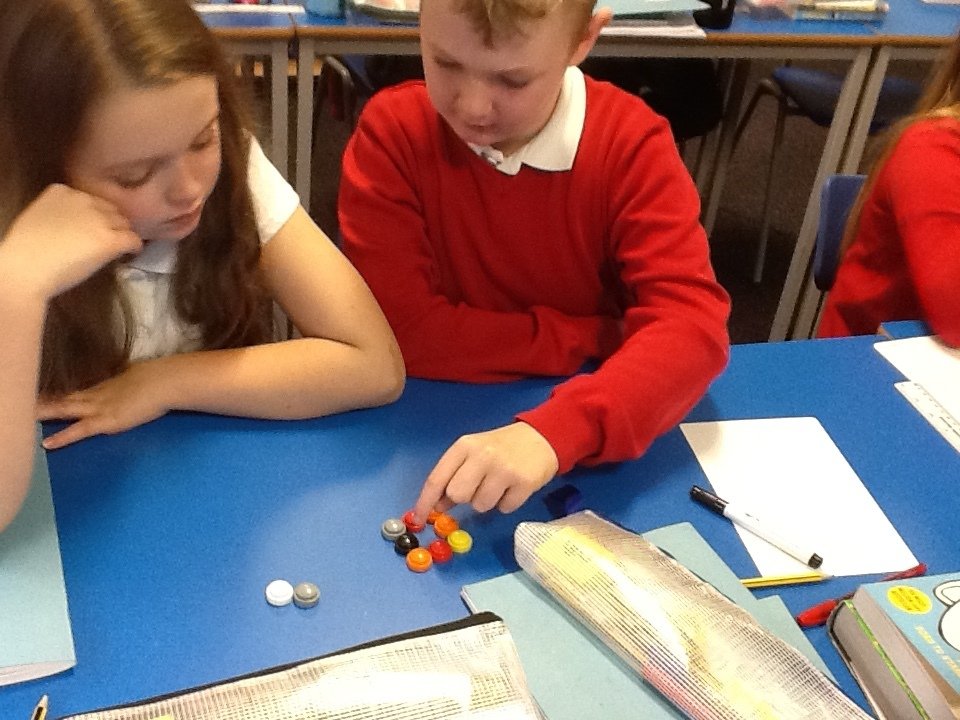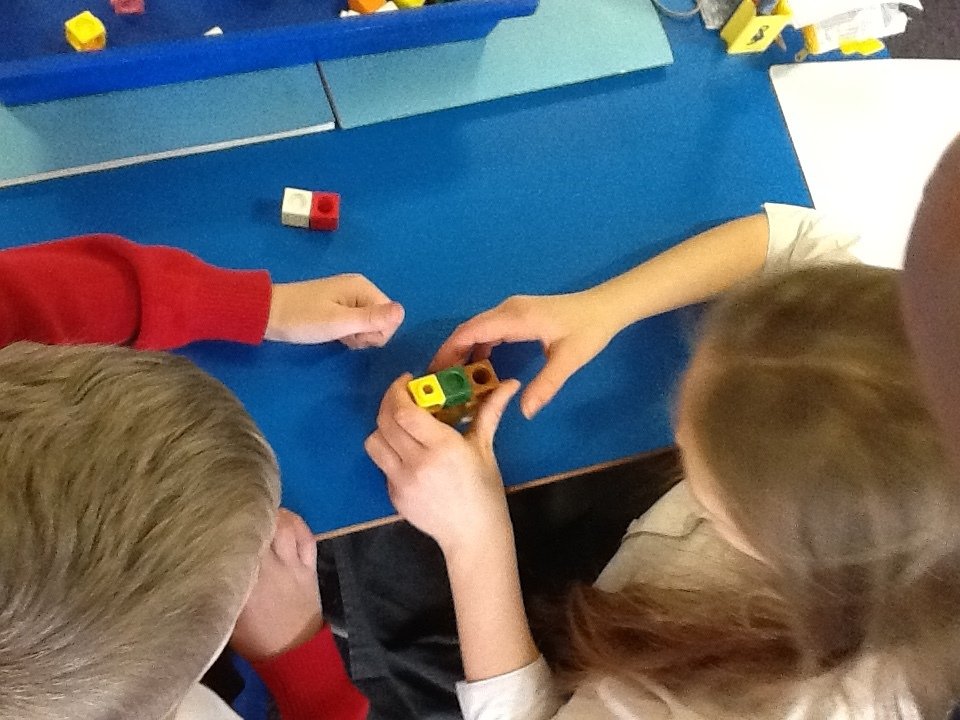 We became news reporters in Science this week as we have been focusing on the different stages of development in childhood. We focused on a specific age and then we were grouped together to make a drama piece where we were reports informing the class about the specific age we had covered.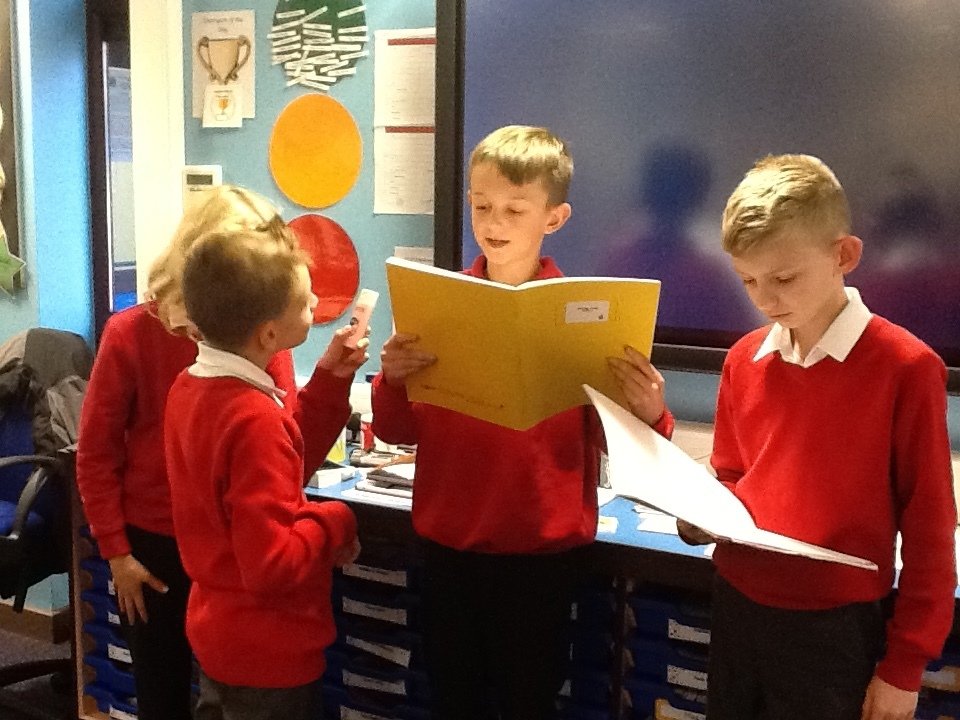 Science Day in Class Tolkien - we have carried out lots of different experiments today and really enjoyed working scientifically. Ask us what we have observed and concluded. The experiments were Dry Erase, Electrical Goo Electricity, how to make a volcano, Jumping Pepper Electricity and Water Fireworks.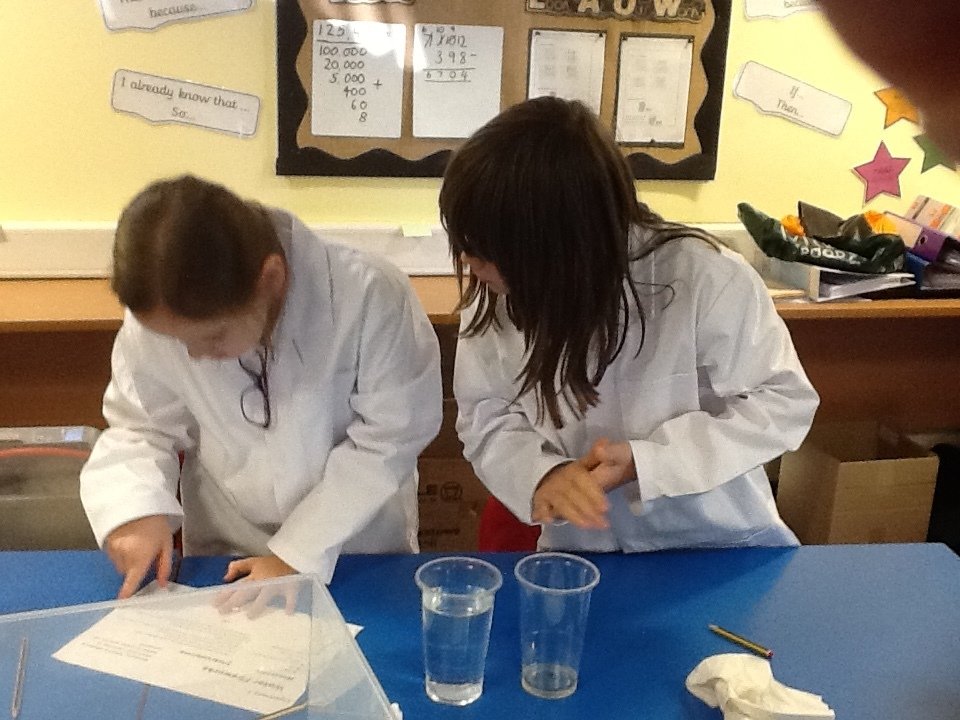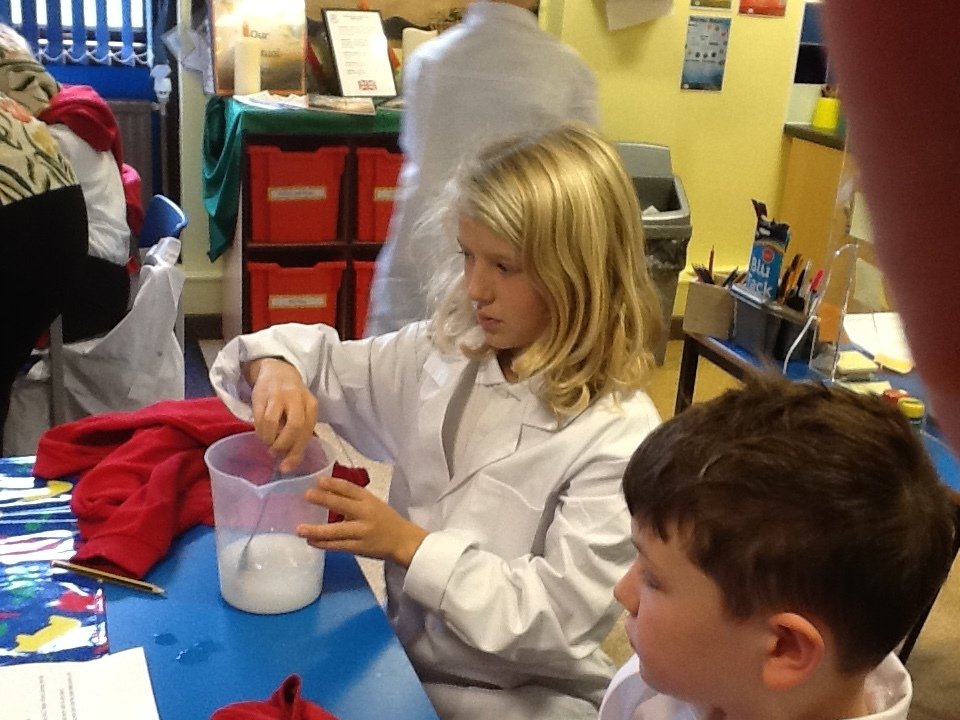 In class today we have been researching and recording information about the human geography of Hawaii. We have focused on different features such as essential information, a brief history of Hawaii, different foods, religions, culture, arts and games,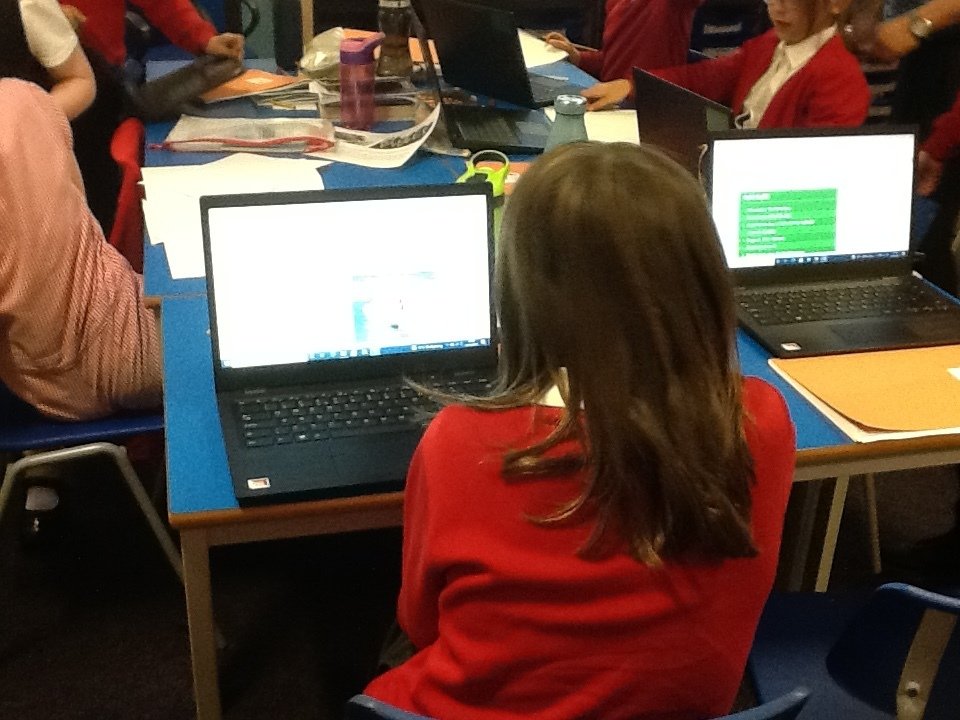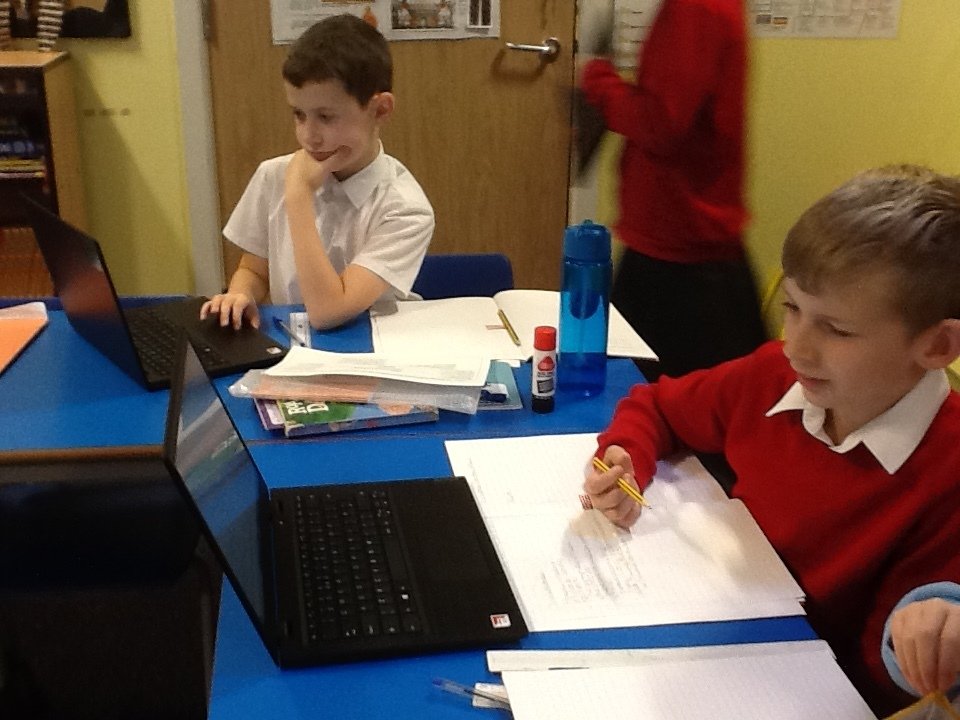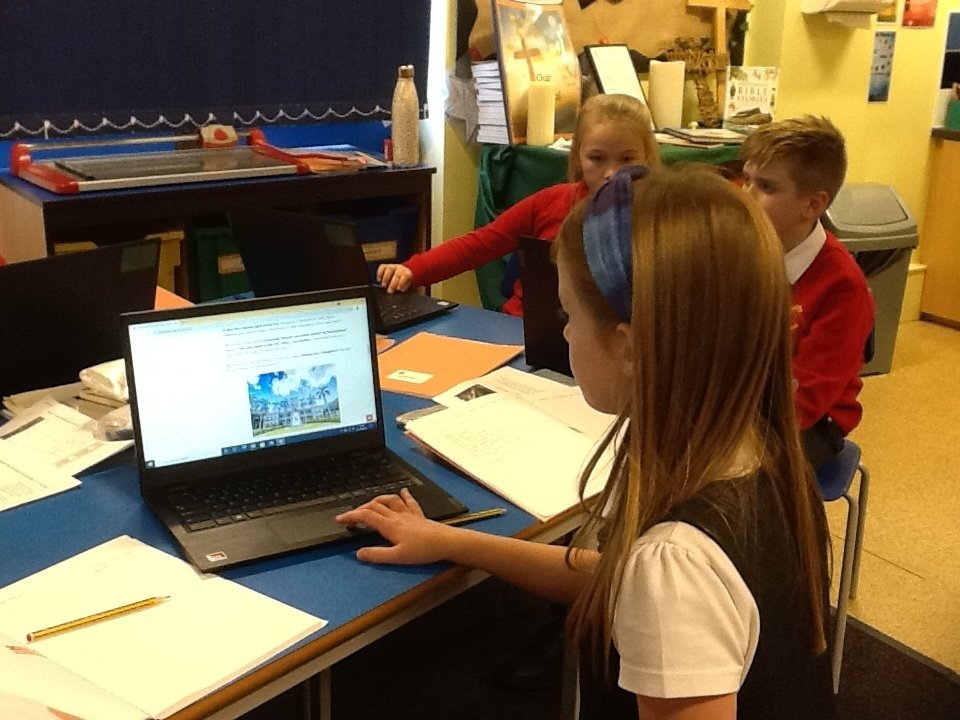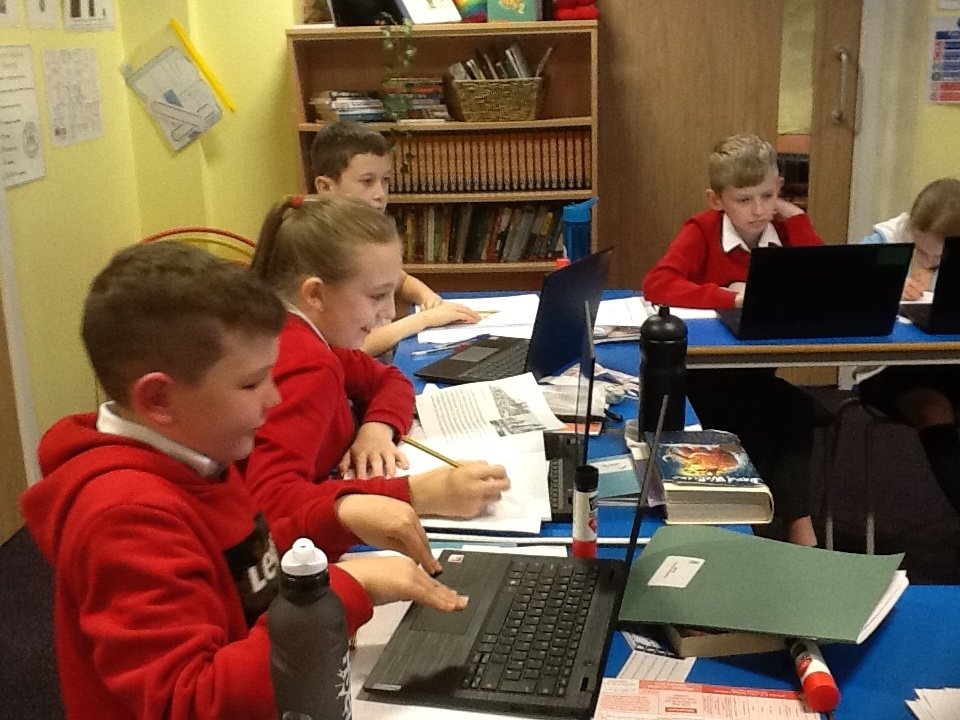 Class Tolkien spoke about food banks in the Harvest festival service today. We have been researching them and seeing how important they are to people.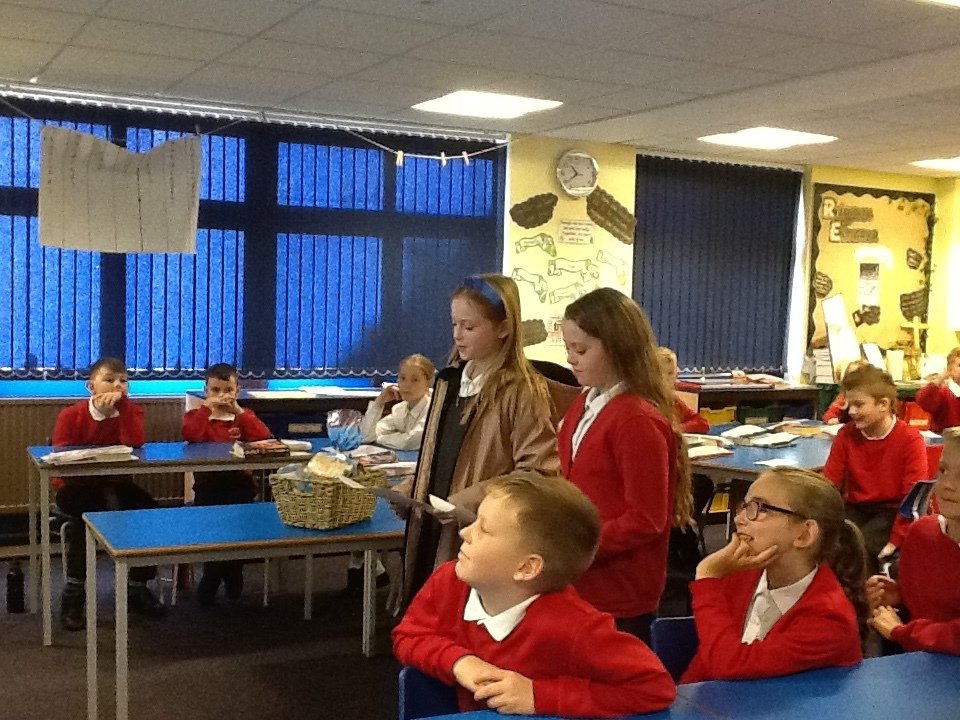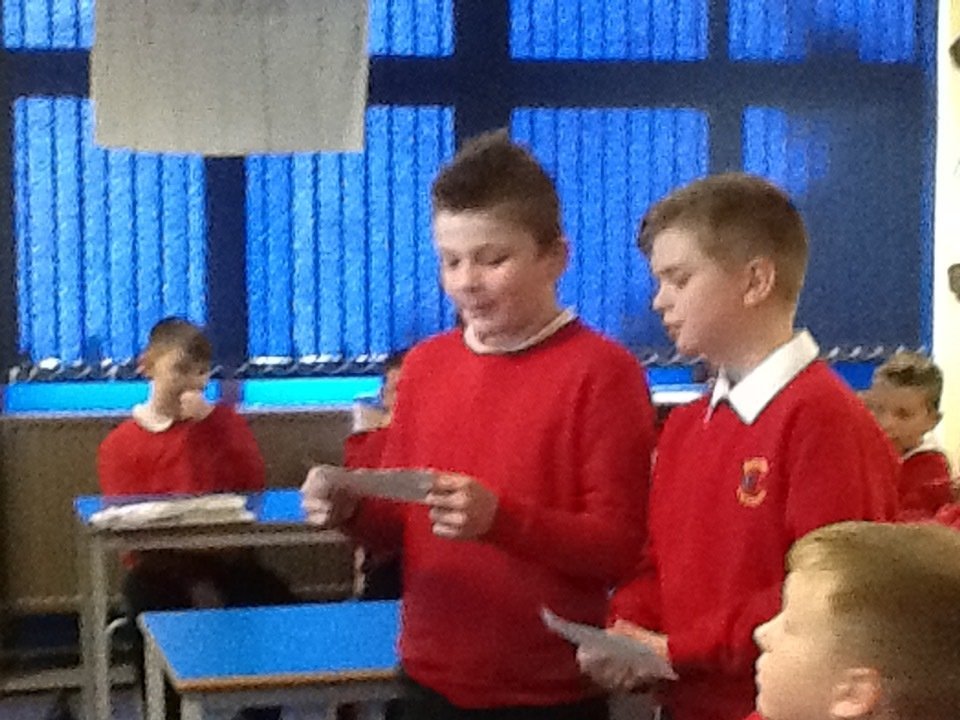 Class Tolkien have been looking at living things and their habitats this half term. Ask the children what we have learnt and how we dissected a flower - what were we looking for?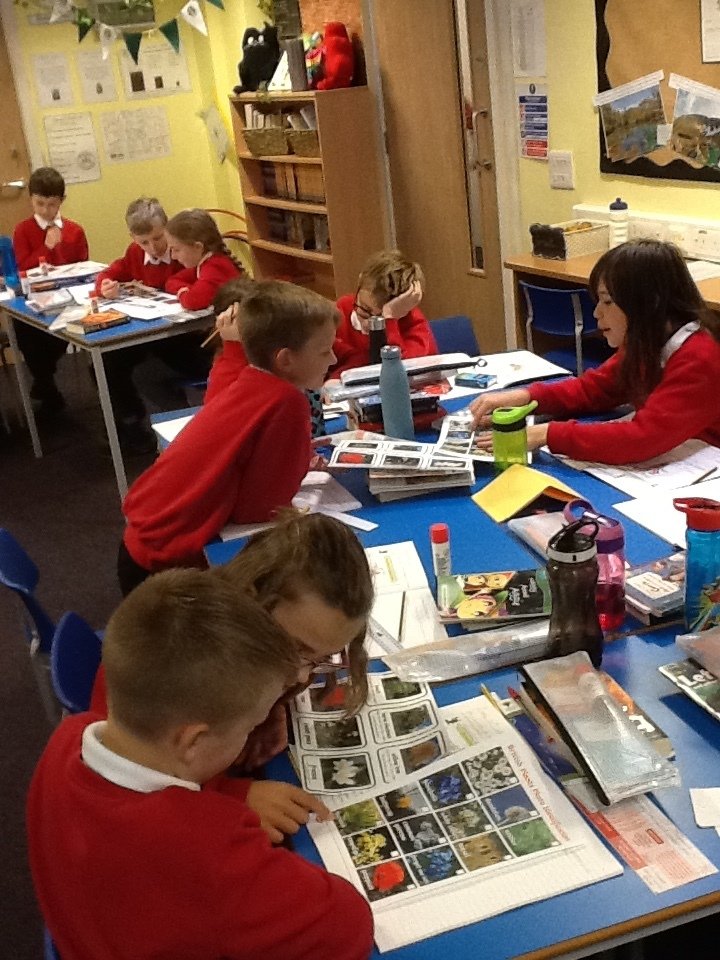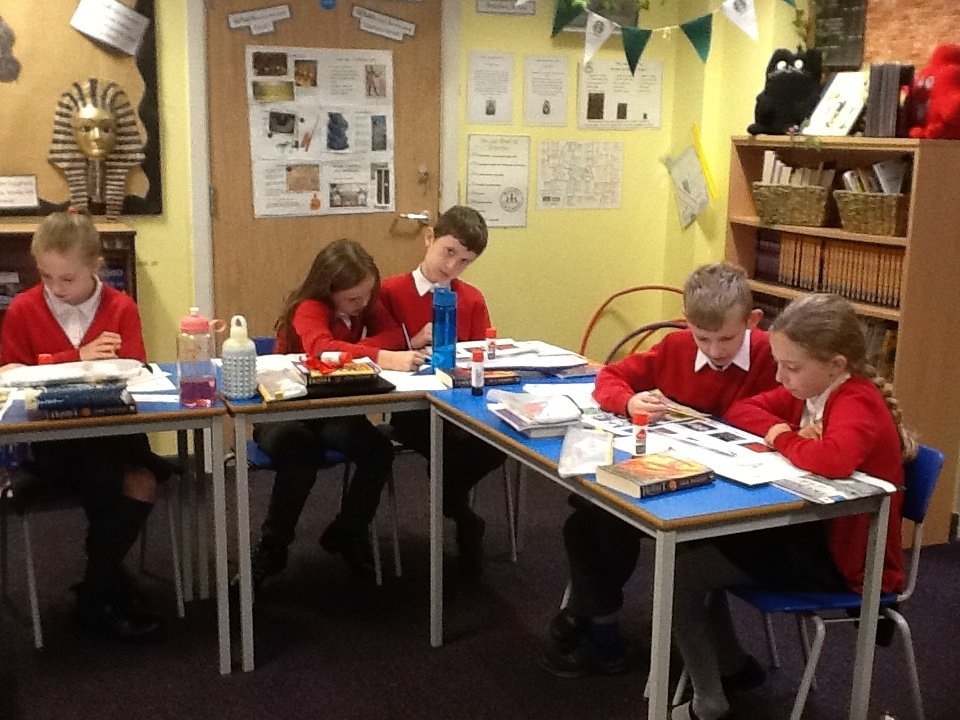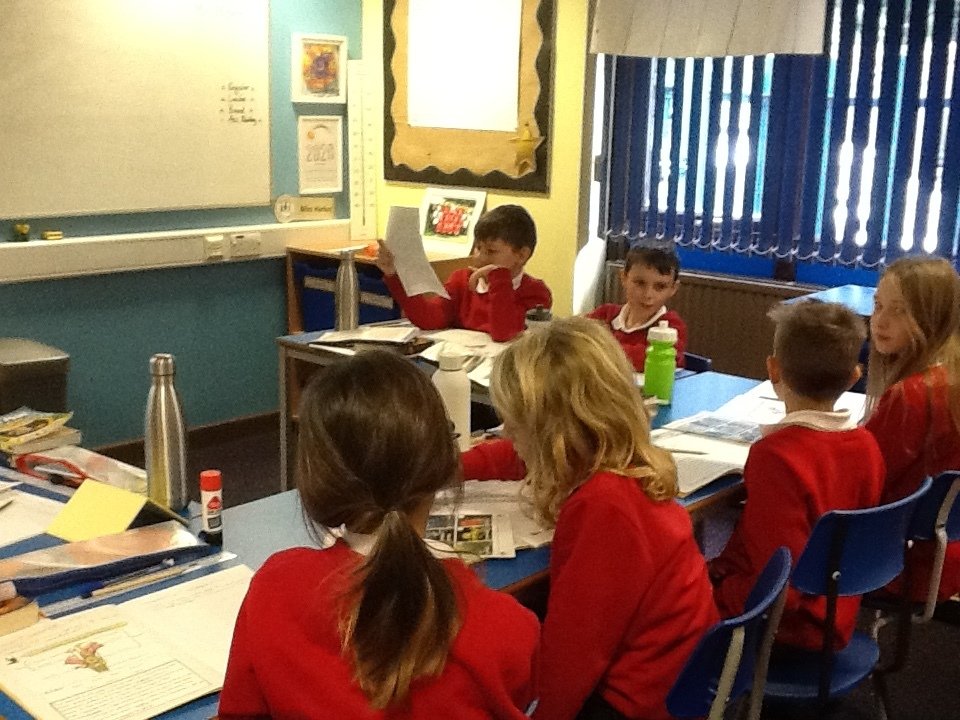 Well done to all of the children who are having a fabulous start to the new school year! We have lots to do and are raring to go for a busy and super-exciting term.
Please click on the link to the curriculum letter for our new half term below.
Wishing a huge congratulations to the 2020-2021 Class Tolkien.
We will miss you and wish you all the very best for Year 6.
Design Technology
The children created their own stuffed toy and brought their drawings to life. This gave the children a chance to apply the skills they learnt in previous topics and learn the blanket stitch.
Art
Inspired by the artist Hundertwasser, our children added vibrant colours to an image of The Last Supper. This contributed to the collaborative montage for our display at St. Luke's church.
Remote Education Timetable
KS2 Christmas Production 2020
'Christmas Around the World'
Welcome back to our second half term! I hope you have had a happy and restful break and are ready and raring to go. Please take a look at our class newsletter to see what we will be working on up until December, and remember to keep checking google classroom for frequent updates.
We cannot wait for us to get to know each other and settle in after such a difficult time. We have a very exciting term coming up so take a look through this welcome letter and prepare for lots of hard work with lots of fun thrown in too!
Love from Mrs Waterhouse and Miss Lawton x
'Contactless Homework' in Year 5
Our home work will be completed through google classroom. A parent must have a gmail account to access google classroom for free, so please view this link for instructions on how to set up a gmail account, then view the second attachment to see how to access our new google classroom page.
How to access Google Classroom
Starting back in September 2020
For children who do not have any siblings in school, their start time will be 9.10am, lining up on the left hand side of the barrier gate. The finish time will be 3.10pm, where you can collect your child from the pathway down Beech Close at the front of school. Your child will be escorted when crossing the road to meet you. For all other Year 5 children, the start time will be slightly different and this will be on your individual letter that was sent out on 10.07.20. These staggered start and finish times are in place to minimise congestion and contact with other bubbles of children.
Congratulations to all of our wonderful children who stood for election to the Class Tolkien Student Council!
Each candidate delivered an impressive, thoughtful speech, so I recommended they form a special advisory committee to help the winners deal with their additional post-lockdown duties.
And here are the well-deserved winners! We are very proud of them and know they will do an exceptional job.
A huge well done to our new Class Tolkien representatives of the Student Council!