Class Potter - Year 1
Road Safety
Please click this link for the latest road safety newsletter
A big and warm welcome back to school!
Hello children!
We would like to give you a warm welcome back to school tomorrow morning. We can't wait to see you all again - it's been such a long time. We know that some of you will be nervous about coming back to school and some of you will be feeling excited - we want to reassure you all that we will do our very best to make your return to school the best it can possibly be where we will ensure you feel safe and happy and ready to learn.
Please click on the link below to read more about Class Potter!
Class Potter: Y1 Transition letter
PE lessons will be every Monday, so please can you ensure your child brings their PE kit - including some black joggers and a sweatshirt as PE will be outside whatever the weather (although we will not be outside in torrential rain!)
Please click on the link below for the learning in Class Potter:
Curriculum Information 2020/21
Autumn 1 Class Potter 2020 Curriculum Letter
'Contactless Homework' in Class Potter
Our home work will be completed through google classroom. A parent must have a gmail account to access google classroom for free, so please view this link for instructions on how to set up a gmail account, then view the second attachment to see how to access our new google classroom page.
How to access Google Classroom
What a Wonderful World...
The music of Louis Armstrong has inspired Class Potter to write, draw and paint!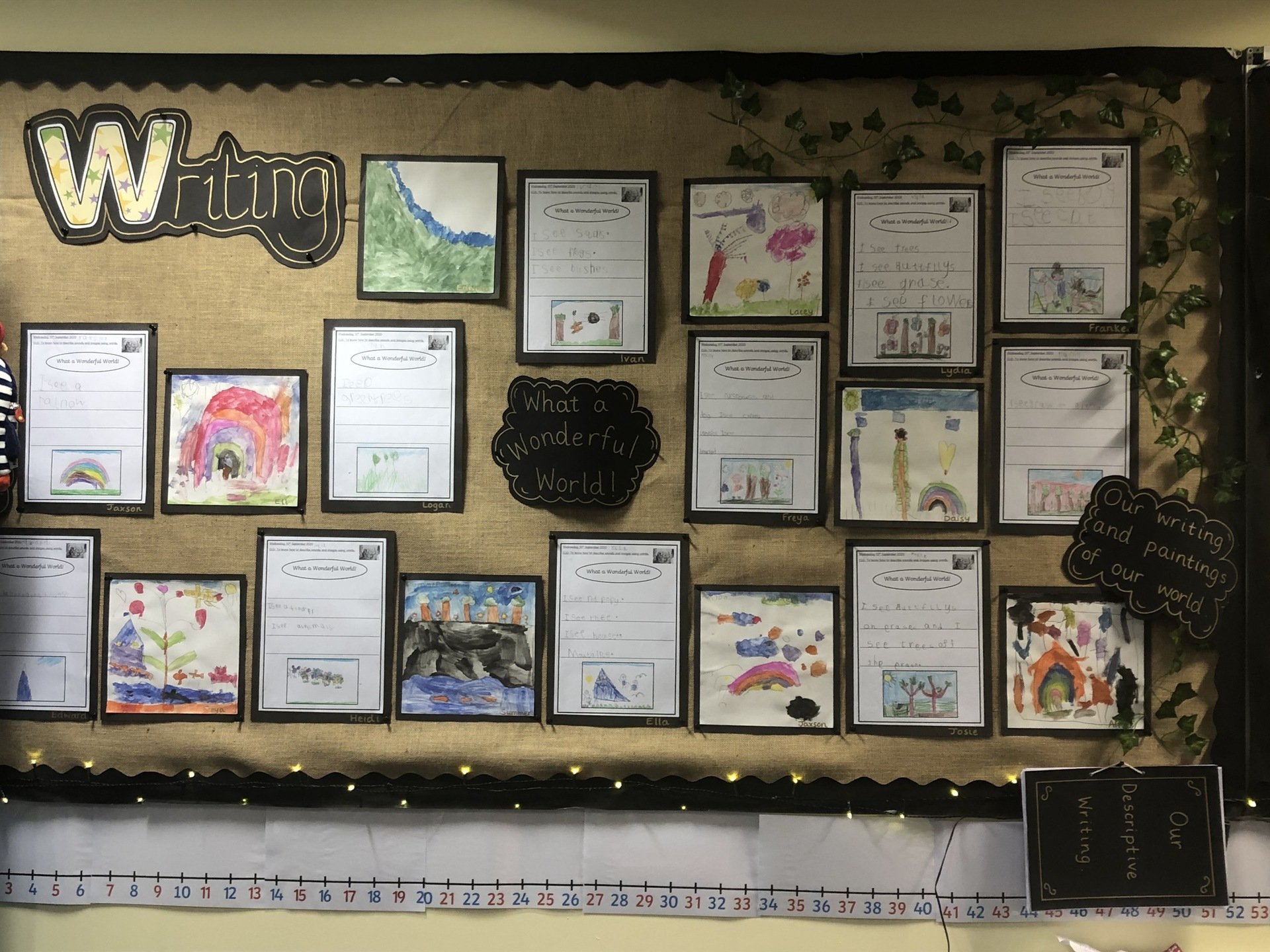 Here is some information about a football programme for girls in Barnsley:
Starting back in September 2020
For children who have not got any siblings in school, their start time will be 9.10am, lining up on the right hand side of the barrier gate. The finish time will be 3.10pm, where you can collect your child from the pathway down Beech Close at the front of school. Your child will be escorted when crossing the road to meet you. For all other Year 1 children, the start time will be slightly different and this will be on your individual letter that was sent out on 10.07.20. These staggered start and finish times are in place to minimise congestion and contact with other bubbles of children.
For how to access home learning please click the link below:
For BMBC's road safety information for children, copy this link below:
https://spark.adobe.com/page/SgsyzaWELREZT/