Worship Ambassadors for 2020-21
Class liturgies
Worship Ambassadors are planning and delivering liturgies to the classes in school. Here is the liturgy for our FS2 class - Jesus and forgiveness.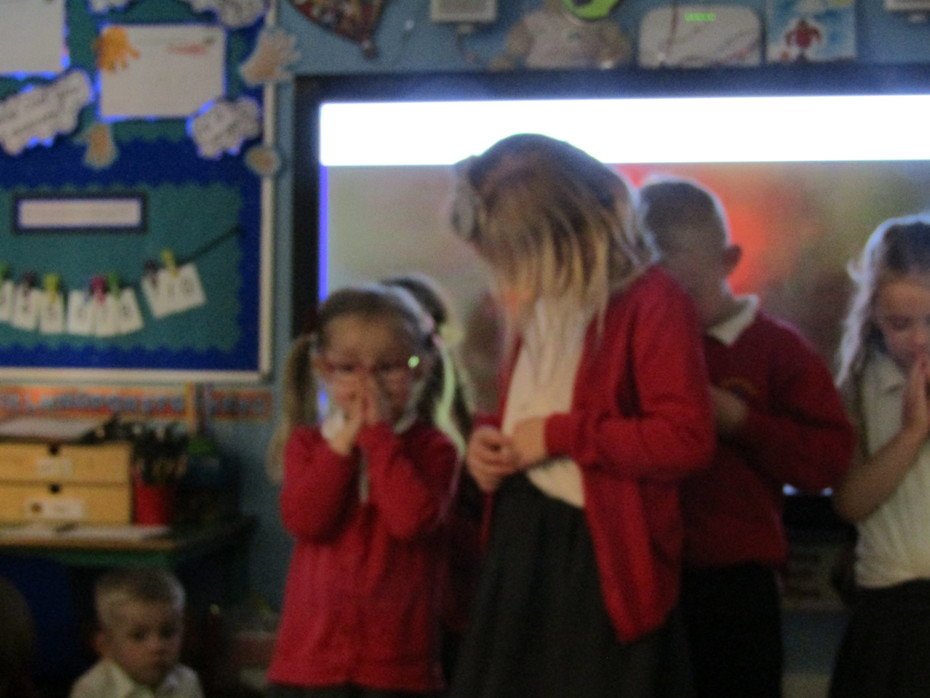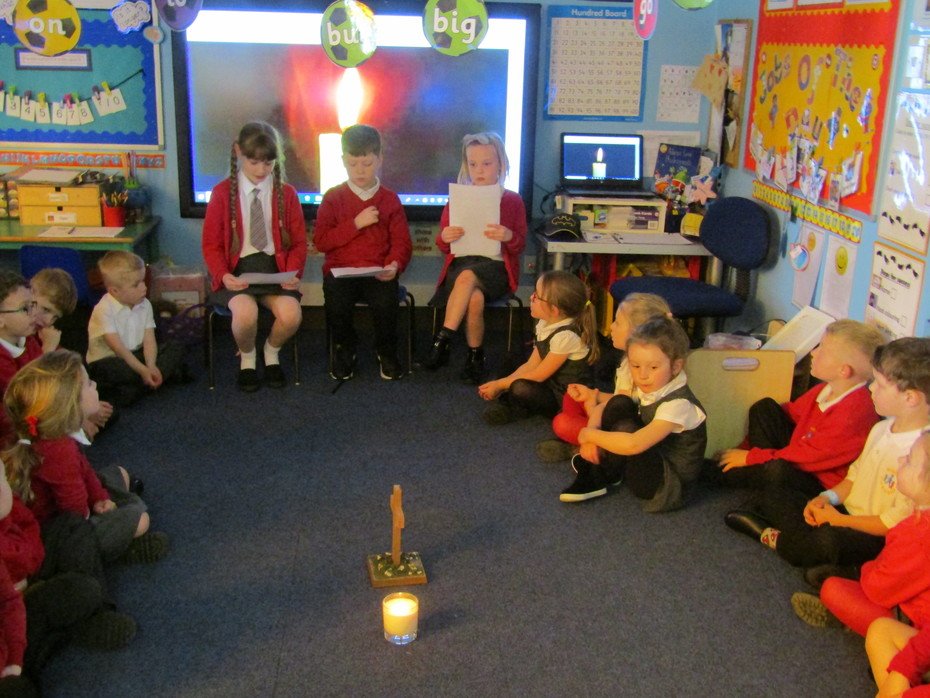 Whole school worship
Our Worship Ambassadors delivering whole school worship. Another step in developing and strengthening their roles within school.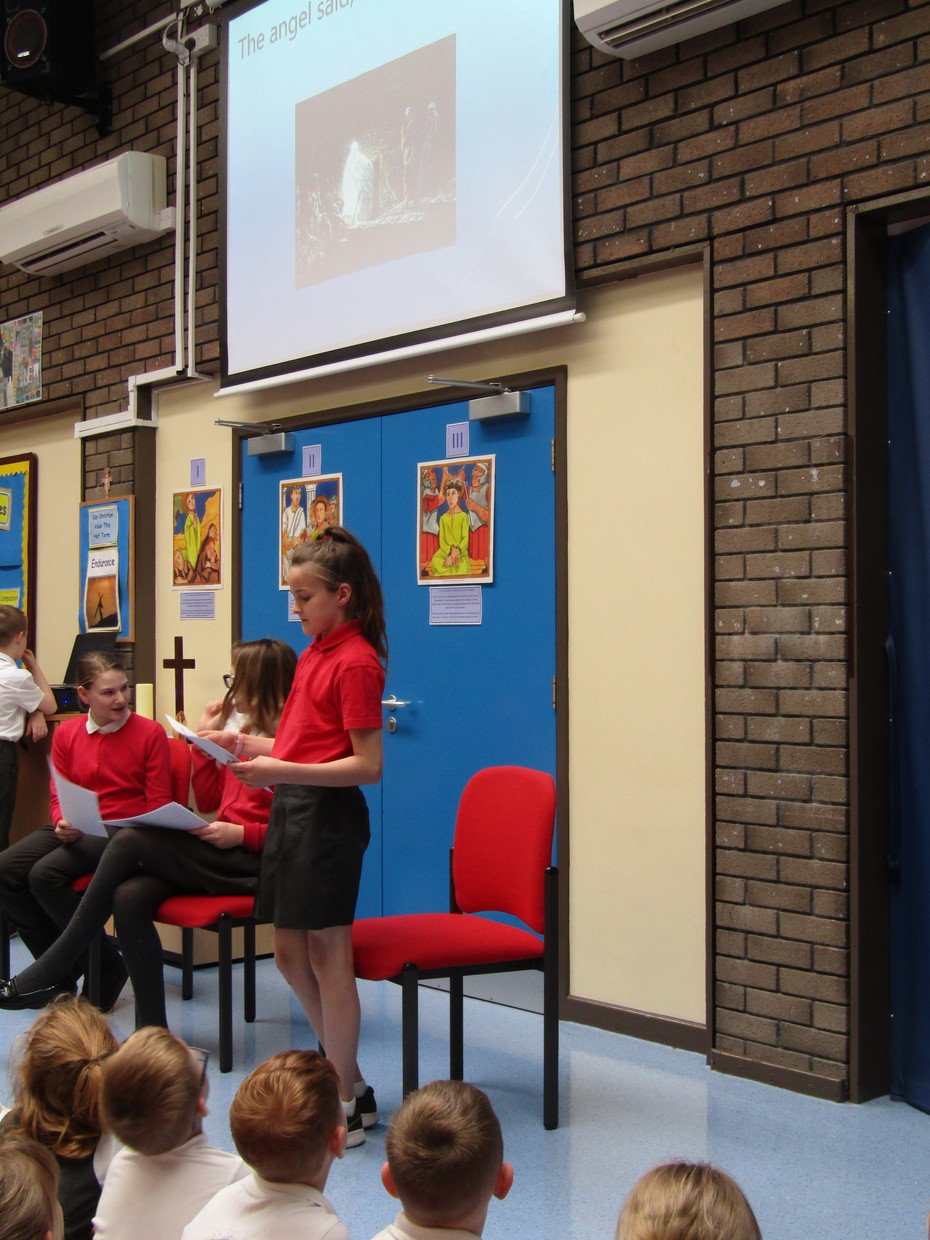 Worship Ambassadors
Our Worship Ambassadors do a fantastic job and really enjoy representing the school as they carry out their roles.