History
Our History Curriculum at a glance
History at Brierley
"History has shown us that courage can be contagious and hope can take on a life of its own."
Michelle Obama.


Here at Brierley CE Primary, our children work as historians. They examine clues, investigate theories and solve answers to enquiry questions throughout each topic. Each child, regardless of any barrier to learning or additional need, has opportunities to experience the excitement and intrigue that comes with every history lesson; for they are the detectives who can solve the riddles that the past left behind!
Please take a look at some of our work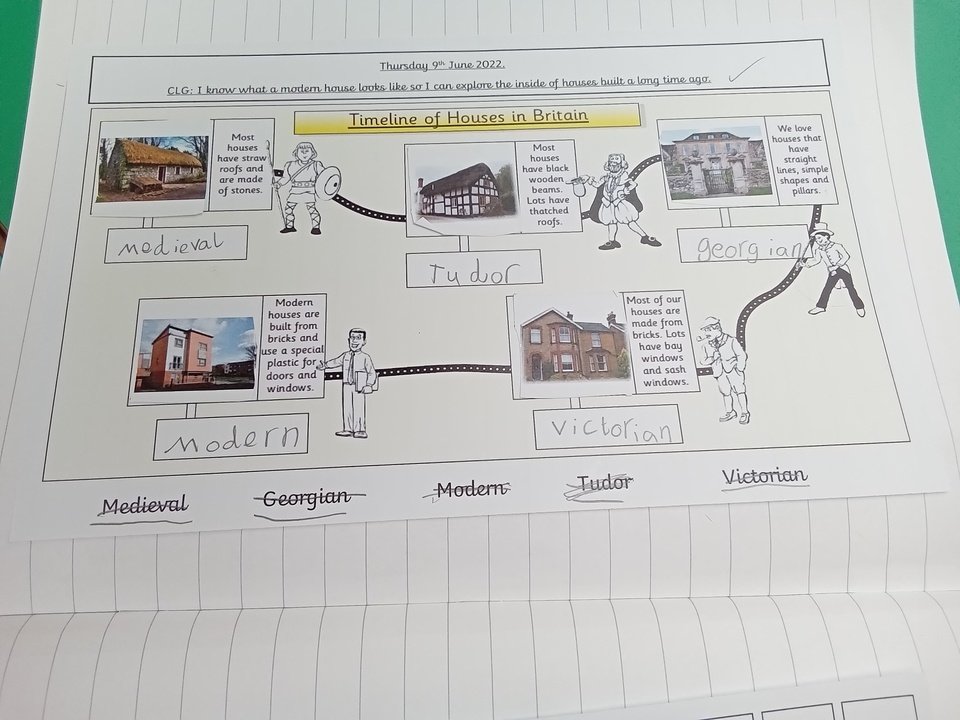 Our mission is to help each Brierley child to feel strongly connected to our community. We believe that through learning about the past, our children develop a better sense of what our nation has endured and achieved over time. With this in mind, when we teach history, our children learn our British Values in democracy and how it has developed over time, how the rule of law changed to represent our changing societies, how men, women and children learned the significance of individual liberty, and how British people learned the true meaning of religious and cultural tolerance after the two World Wars. Our curriculum is therefore structured to help our children establish a deep-rooted empathy for those who lived in the past by teaching them who our national ancestors were, what they experienced, when and where they lived, how they impacted on our local, national and global history, and crucially, why these people matter to us today.
From the moment they begin their journey with us, our history curriculum will empower our children to make balanced arguments using evidence from sources. Consequently they will leave at the end of year six as accomplished historians, knowing that they matter to the history of Brierley, Britain, and beyond
Exploring the past, how the past has been interpreted by others, and how things have changed over time is at the heart of our provision in history. We understand the range of high-level skills required of our children to be competent learners, therefore we chose to give history the priority it deserves, and teach it as a discrete subject.
We follow the national curriculum in all year groups, while adding a chronological post 1066 study in each year as we believe children's understanding of how the past has changed over time. What is more, there are opportunities for each year group to explore features of their local history, and engage deeply with their community.
Each unit is underpinned by an enquiry question, the answer to which is built up over the sequence of lessons. In addition, a sub-question is posed at the beginning of each lesson, which means the children are constantly working to find possible answers. As a result, our children begin to think and work like historians, so by the time they leave us in year 6 they understand that the big questions in history have a range of answers.
We use a system of formative assessment throughout each lesson, as this not only enables our teachers to find any gaps in the children's understanding, but this system regularly enables our teachers to find opportunities to challenge our children even further.
For monitoring of assessment data, we then use the Insight system to input the achievement of each child. This data is stored then reviewed regularly to help teachers review their progress, and is then passed onto following teachers to build upon.
Files to Download